Quick-Lift Arm
+ Add to Quote Request
Our Quick-Lift Arm (QLA) is an intelligent lifting device that is widely regarded as the "Best Lifting Solution ever!"
Perfect for industries that are ready to launch themselves into the new age of manual handling, increase productivity and reduce exposure to injury.
Additional Information
How does it work?
The operator grips the Quick-Lift control handle that senses the up and downforce of the operator's hand. The lifting motion of the motor then reflects this force with instant, smooth and fast motion up to 500mm per second. Regardless of the load, only 20 grams of force on the handle is required to lift the load. When the handle is released the load smoothly comes to a stop and the workpiece is in balance.
A range of benefits to suit your organisation!
The Quick-Lift Arm ultra-lightweight articulated design offers low resistance to the operator due to its tiny mass and low moment of inertia. The Quick-Lift Arm can mount to an existing building column, suspend from the ceiling or be mounted on a free-standing post. It is also possible to supply the Quick-Lift Arm on a portable base for positioning in various locations in the workplace.
To configure a solution choose from below a Quick-Lift Arm based on the capacity and reach. Then select a Quick-Lift handle suited to the task. Partner this with a free-standing pillar (if required), connect to 240V power supply and you have configured an ultimate package.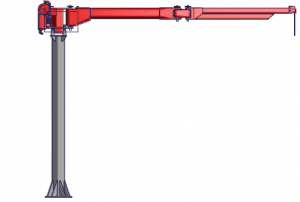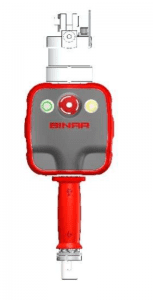 Quick-Lift Arm not covering the workspace you require?
Try our Quick-Lift Rail for tasks that require a lifting solution for larger work environments. It is an impressive crane rail mounted solution. Alternatively, view our range of Quick-Lift Handles and Grippers to find a unique control unit.
Click the PDF button to learn more.
Product Variations
Image
Description
Product Code
Price (excl. GST)

Quick Lift Arm QLA 50i
Reach 3000mm
50kg capacity

L101100

Quick Lift Arm QLA 50i
Reach 4000mm
50kg capacity

L101101

Quick Lift Arm QLA 100i
Reach 3000mm
100kg capacity

L101102

Quick Lift Arm QLA 100i
Reach 4000mm
100kg capacity

L101103

Quick Lift Arm QLA 100i
Reach 5000mm
100kg capacity

L101104

Quick Lift Arm QLA 200i
Reach 3000mm
200kg capacity

L101105

Quick Lift Arm QLA 200i
Reach 4000mm
200kg capacity

L101106

Quick Lift Arm QLA 200i
Reach 5000mm
200kg capacity

L101107

Quick Lift Arm QLA 300i
Reach 3000mm
300kg capacity

L101108

Quick Lift Arm QLA 300i
Reach 4000mm
300kg capacity

L101109

Quick Lift Arm free-standing pillar
Suit models QLA50 QLA100 and QLA200 3m

L013811

Quick Lift Arm free-standing pillar
Suit models QLA300 and QLA200 except 3m

L013814