MechRail Lightweight Aluminium Crane Systems
+ Add to Quote Request

MechRail lightweight aluminium crane systems are an easy, safe and smart way to improve your handling and provide practical lifting solutions.
Ideal for free-standing and ceiling mounted gantry cranes, bridge cranes and monorail cranes. The system is based on aluminium enclosed track crane profiles. By using extruded aluminium we gain many advantages. The slots and flanges gives the profile maximum strength and large carrying capacity. At the same time the low mass of the components results in an amazingly easy to use system. An easy to use crane with little resistance to the operator means the operator is happy and productivity is increased.
Add our Vaculex vacuum tube lifter, VacuBoy vacuum handling device, an electric chain hoist, air hoist, balancer or our Quick-Lift and you are on your way to working with ease.
Additional Information
With clever suspensions and a series of smooth running load trolleys, it is easily to build complete systems. The profiles can be extended infinitely through a unique splicing component and it is simple to extend and/or reconfigure part of or the complete the system. Mounting slots on the sides, top and bottom of profiles simplify the mounting of various accessories. As a result, elegant individual solutions can be created at low costs.
Of course the profiles are anodised and completely maintenance free.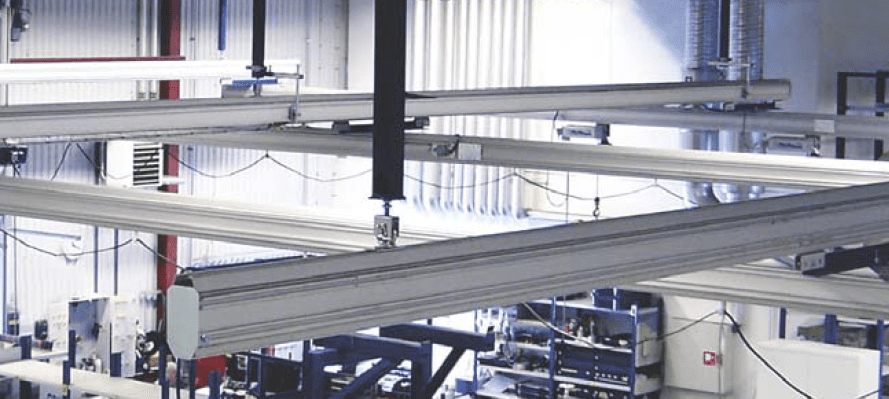 The lightweight MechRail profile is specially produced for rapid lightweight handling. The rails supply excellent stiffness in relation to its extremely low mass. Low weight and precision bearings in the trolleys ensure that cranes can be moved rapidly but still softly even in intense and repetitive handling.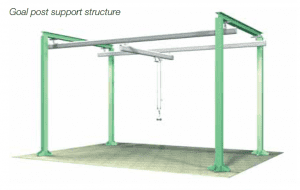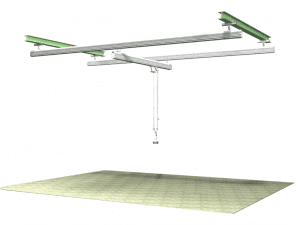 There is a comprehensive catalogue of standard components to suspend and attach to existing structures depending on the building construction.
The rail system can either be column mounted as a jib crane, suspended below the ceiling structure or alternatively onto a purpose designed free-standing structure.
No other crane system will allow the operator to move this fast and freely without restriction:

Click the PDF button to learn more.