MechLift Moment Absorbing Lifting Manipulator
+ Add to Quote Request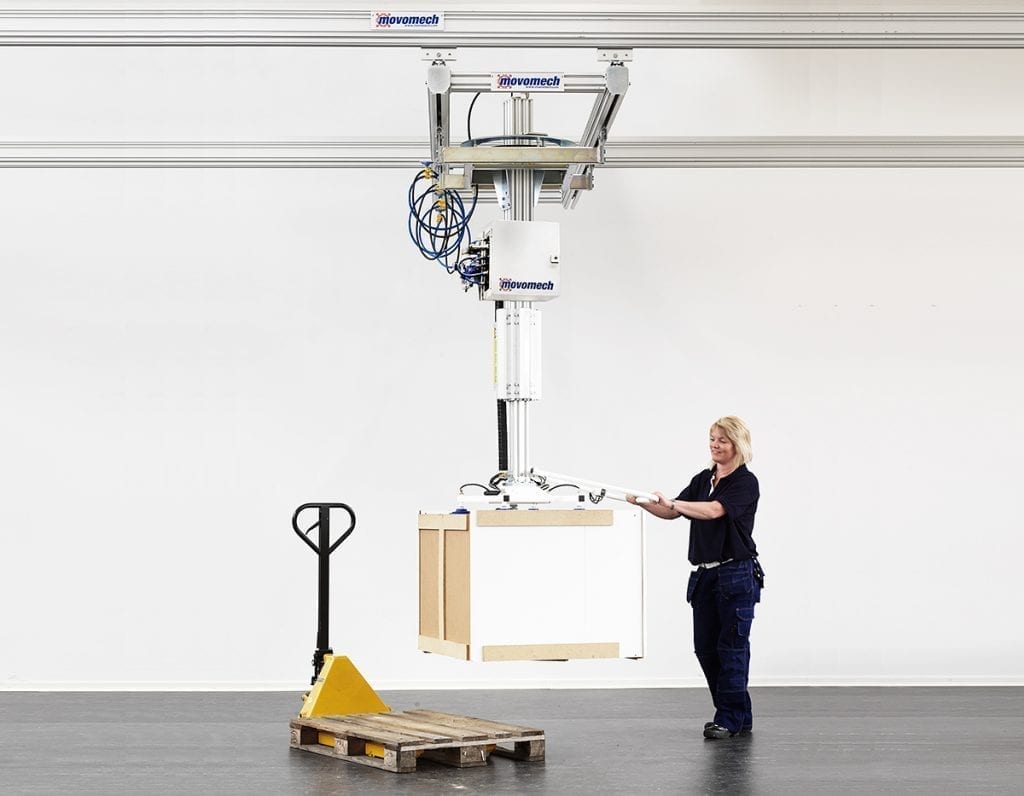 MechLift – A versatile moment absorbing lifting manipulator
These electric and pneumatically operated lifting manipulators, are incredibly versatile and suitable for many types of handling solutions. Electric MechLift is ergonomically designed with moment-absorption and a step less frequency-controlled lifting speed by means of a joystick, for loads up to 650 kg.
Pneumatic MechLift is ergonomically designed with moment-absorption and pneumatically driven for loads up to 100 kg. Pneumatic MechLift is delivered outbalanced for a range of various loads, or with balancing function for one or more permanent loads. Both the electric and pneumatic lifters can be equipped with standard or custom-made gripper tools, and with Power Drive for precision controlled sideways motions
MechLift is designed with telescoping aluminium profiles that are anodised and completely maintenance free. The motor and gear units are well protected and mounted in the upper part of the outer profile. The protected lifting chain is accessible for easy inspection. MechLift can be delivered in many different designs; with various suspensions, dimensions and control units.
Typical applications for electric MechLift are for example handling of cable reels, carpet rolls, tanks, doors, windows, and various vehicle parts such as engines, gearboxes, shafts, and many more. It can also be used in holding assembly tools, such as large format screwdrivers.