Hand Hydraulic Wheelie Bin Tipper (100 kg)
+ Add to Quote Request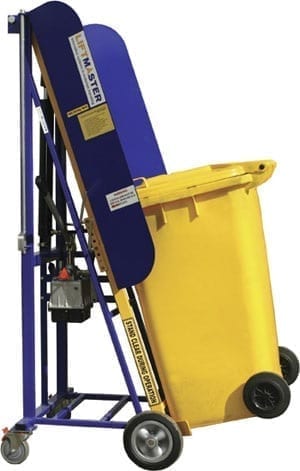 The Hand Hydraulic Wheelie Bin Tipper has been designed with a focus on maneouvrability. Its light weight frame and powerful abilities make it ideal for building sites and related applications.
This unit has a full swing lifting mechanism, as opposed to other models like the Ecolift and Simplicity Plus.  The unit bears the grunt of weight and is capable of tipping up to 100kg total capacity.
Despite its compact nature, it is a robust unit that features a small footprint.  The Hand Hydraulic Wheelie Bin Tipper is most suited to environments where 10 bins are emptied per day.
Additional Information
The Hand Hydraulic Wheelie Bin Tipper should be employed to tackle waste handling at building sites, construction sites, factories, local councils and industrial job sites. It's a manually operated model that is incredibly easy to use and completely safe. Itis also compatible with a range of wheelie bins making it very flexible and adaptable to your workplace requirements.
A perfect waste management solution!
This particular bin lifter uses manual operation via a tough hydraulic pump (similar to a car jack).  Minimal training is required to become familiar with this device.  As it requires no battery or power supply, there is no chance of any sparking ignition. Its actions are all controlled by the operator.
Technical Data and Specifications
Lifts up to 100kg safely
Models available to suit 1800mm high skip bins
Compatible with 80, 120, 140 and 240 litre wheelie bins (manual adjustment)
Spark free hydraulic hand pump operation
Recommended for up to 10 lifts per day, per person
Fits through internal doorways
All-terrain model available for 1500mm skip bins
Made in Australia
12-month warranty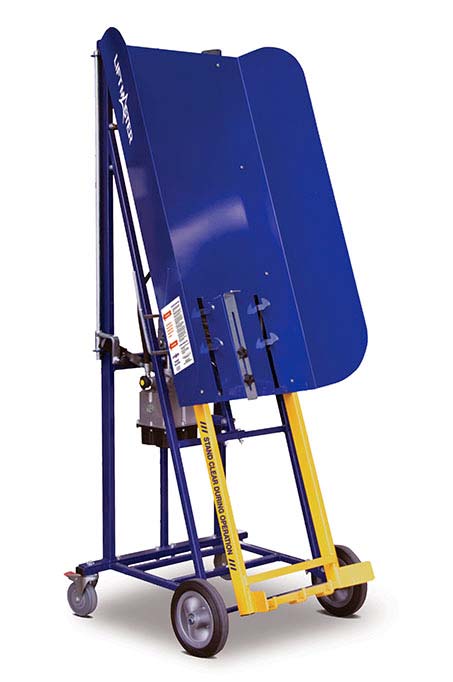 Not enough power?
Try our Electro-Hydraulic Bin Tipper, which successfully manages up to 150kg total capacity. Alternatively, our Nifty Lift is an agile and compact model that is on the simpler side of things.
Product Variations
Image
Description
Product Code
Price (excl. GST)

Hand Hydraulic Wheelie Bin Tipper
1800mm Tipping Height
100kg capacity
Hand pump hydraulic operation
Cradle to accept 80 120 240L bins

MBLHP