Flex Impact – Polymer Safety Barrier
+ Add to Quote Request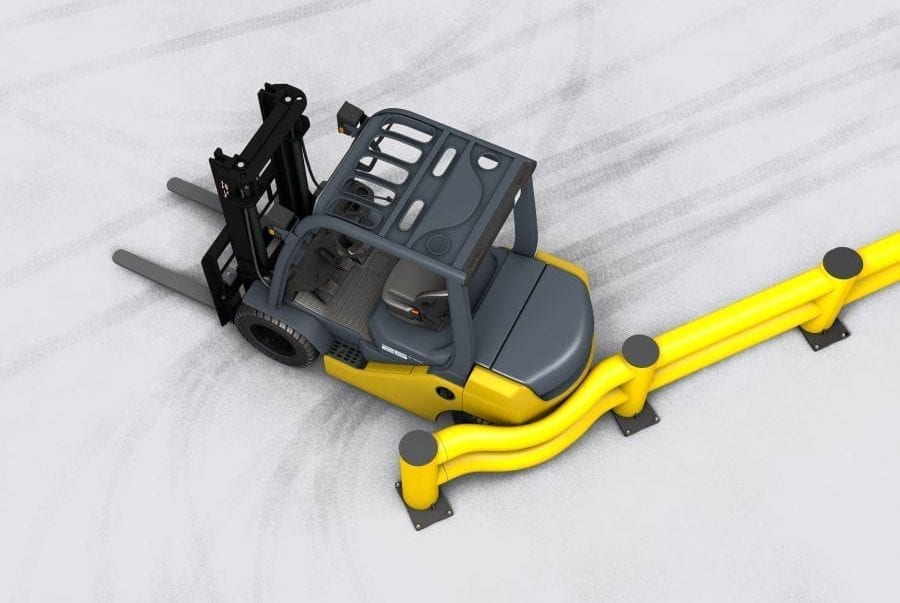 A safe solution for your business!
Flex Impact is an innovative new polymer safety barrier system. Perfect for traffic and pedestrian segregation across a range of applications, contexts and workplaces.This system provides a completely intuitive design with innovative features and functionalities. 
Flex Impact has been designed specifically to ensure that a comprehensive safety solution is available for all sorts of workplaces, across a number of industries.
These barriers provide both asset and employee protection by creating a safe environment. The modular construction allows elements of the system to be easily positioned according to the individualised needs of the specific application. This system also offers customers an increasingly economical solution for a high priority need.
Forget bulky, ugly and conventional steel barriers. The new and better polymer safety barrier is here to stay!
Additional Information
Polymer barriers are a safe business solution
Our Flex Impact system offers many benefits to our customers in one hassle-free, easy-to-use and affordable solution.If you're looking for a safe solution for your business, Materials Handling offers a variety of options to suit every workplace in every industry, and every application in any scenario. 
Unique polymer compound
In simple terms, a polymer material is composed of long and repeating molecule chains. Our unique polymer compound boasts a 'built in memory'. What does that mean for you? If one of our impact barriers are hit by a passing vehicle, the barrier itself will simply spring back into its original shape. Good as new!
Highly durable
Conventional steel and other barriers look great at first but due to their high and sustained exposure to the environment and external elements, they can look ugly and weather quickly. Not to mention the long term negative effects to their structural integrity and effectiveness. The Flex Impact system does not rust when exposed to moisture. It's chip and dent resistant as well. Save in maintenance costs and damage repair expenditure both the barrier and the vehicle which impacts as well. The strong polymer composition means that our barriers are more impact resistant than any other material in the market.
The Flex Impact difference
Your barriers have one job: to keep your people, machinery, tools, goods, building assets and infrastructure protected.
Our polymer barriers are incredibly innovative and extremely safe. Whether you're running a factory floor with forklift trucks and other vehicles moving, or are working in an environment with a high volume of pedestrian traffic and storage racks, you need a reliable and effective barrier system.
Less downtime. Lower expenses. Fewer accidents. 
When accidents happen, it can cause extended downtime for machinery and equipment which can impact your productivity and ability to meet deadlines. The costly repair of a collision can also result in unreasonable and unmanageable expenses. And we haven't even started on the adverse effects of personnel injury!
Flex Impact ensures that you have to avoid having to endure downtime, suffer expenses and experience accidents.
Safety standards
Safety standards are incredibly important. Our barrier system has been designed to comply with the strictest of safety standards and industry regulations. The entire barrier system has been rigorously tested and approved. Every component has undergone specialised, detailed, static and dynamic tests to ensure the product complies with standards at every level. The tests are carried out at various speeds and in various positions of the construction, not just of the barriers themselves, to prove that both vehicles and barriers are still in safe condition after a collision. 
Another benefit of these extensive tests is the development of software that predicts behaviour, load, impact, deflection, tension and other parameters. This data allows us to develop further systems to improve functionality of our products.
It's the ultimate solution for your occupational health and safety needs.
But there's no need to take our word for it. You can check out our certified test results for yourself in our videos.
How does it work?
The barriers of the Flex Impact system are both highly technological and eco-friendly. The rail and post components feature high impact resistance thanks to the innovative locking mechanism and uniquely fully-reinforced profiles. Heavy duty fasteners are utilised for perfect construction by ensuring the tension is regulated within the very locking design. The barriers themselves are built with thick walls and engineered from custom plastic elements. These materials are so flexible that they will return to their original shape even in the event of a high speed and high impact collision.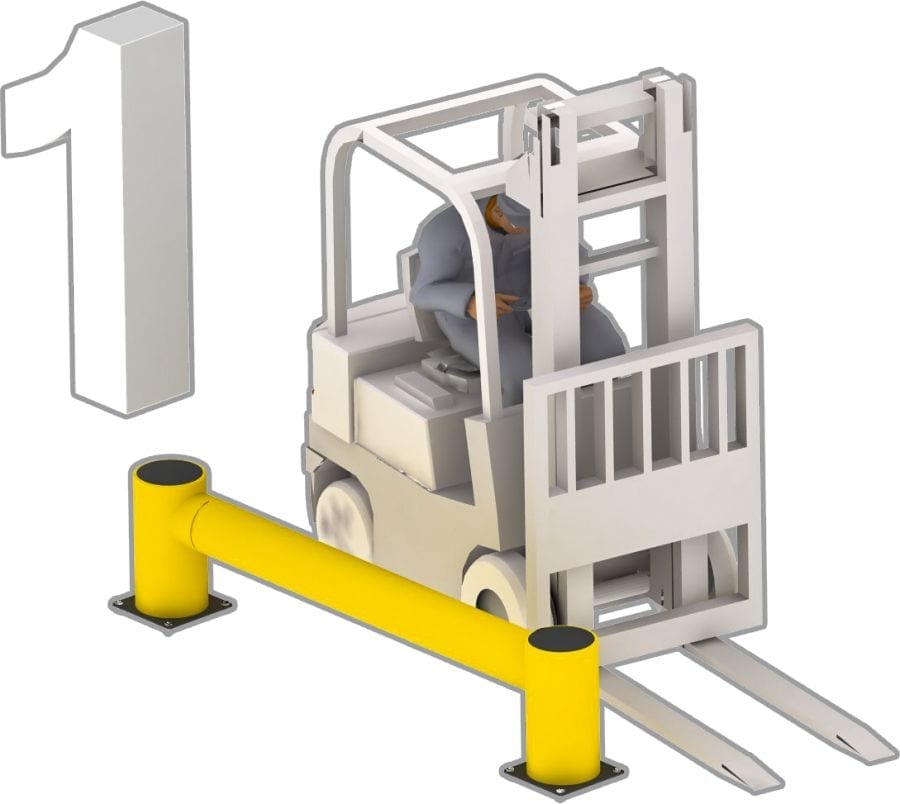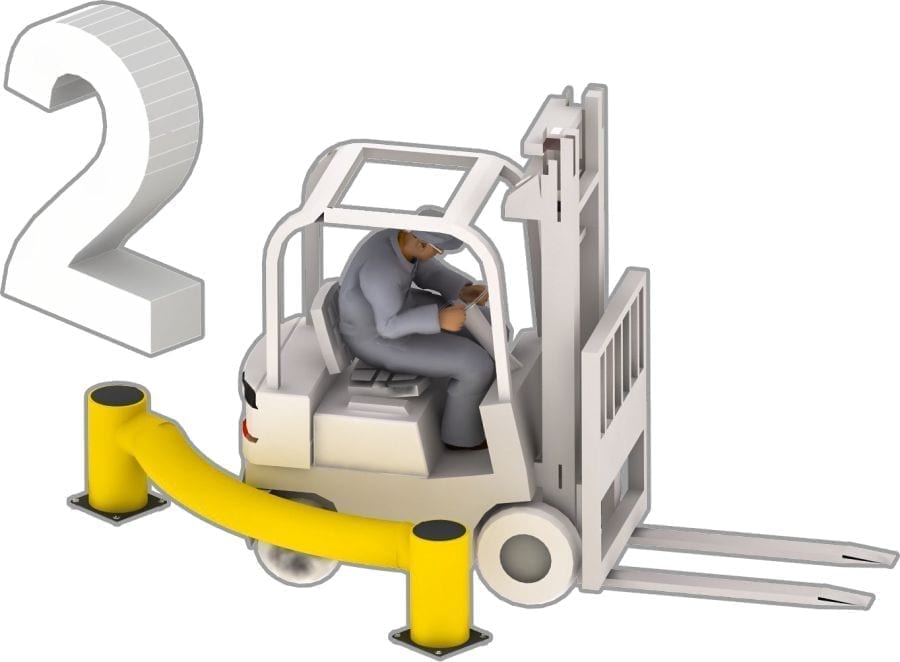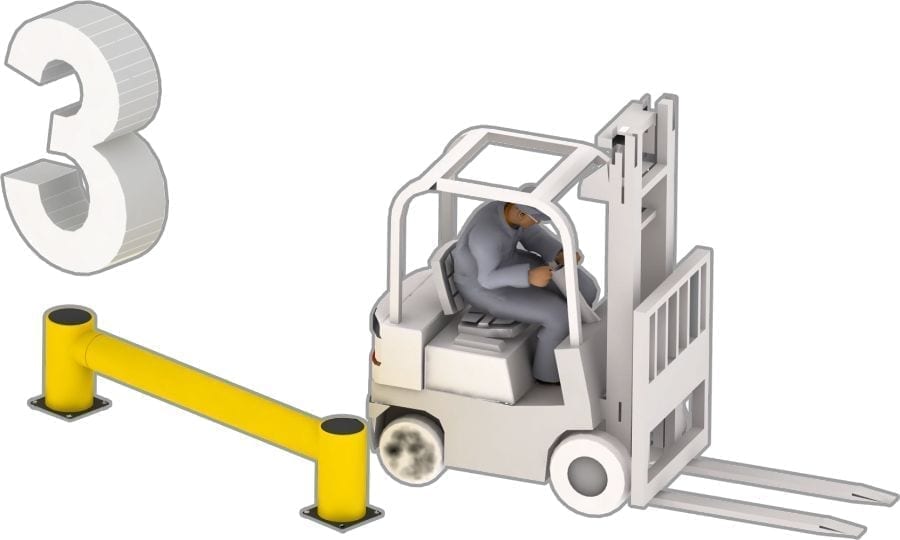 Safety is the number 1 priority
Safety comes first at all times. The bright yellow design of our polymer safety barriers ensures that pedestrians and drivers are able to notice and avoid the boundaries at a quick glance. The durable material means that repainting the system is never required, saving you money in the long run. The system is built with extremely strong plastic that boasts an active memory. Plus, all of our materials are made from fully recyclable materials so that the impact we make on the environment and our climate footprint can be reduced to levels far lower than the outdated steel designs.
Quality barriers with quality service
We guarantee not only the structural and behavioural integrity of our safety barriers, we guarantee high quality service and maintenance whenever you need it.
The entire Materials Handling team are trained and experienced in finding the right solution to suit your specific business requirements. Our detailed models and drawings allow us to provide accurate recommendations that will exceed your expectations while coming in at or below budget.
Our team of installers will arrive onsite to construct the system efficiently and without hassle. From preparation and planning, to installation and maintenance, we provide better, safer and more effective protection.

Invest in safety
When you invest in Flex Impact, you're investing in the safety and protection of your employees, passers-by and workplace. The pure strength of our products make them stand out from competitors. Thanks to high standards of quality and a driving sense of innovation, Flex Impact has become a leader in barrier solutions worldwide. Our many solutions provide application-specific options to help workplaces achieve durable, efficient and effective safety systems.
Our wide range of other safety products provide comprehensive solutions for companies of all sizes and industries. 
Polymer Safety Handrails

Polymer Traffic Barriers

Traffic Barriers Plus

Traffic Barriers Mini

Polymer Bollards

RackBull

Polymer Pedestrian Safety Gates

Column Protection

Kick Rails, Wall and Kerb Barriers

FLIP Kick Rails

Polymer Rack End Barriers

Flex Impact Airport Barriers

HT Tunnel

Grill Barrier

Safety Height Limiter (Goal Post)
For more detailed information, check out our online catalogue. 
Click the PDF button to learn more.