Flex Impact Polymer Traffic Barriers
+ Add to Quote Request

Flex Impact Polymer Traffic Barriers are a safe way to protect forklifts from other vehicles and building assets. These barriers create a safe environment in an economical manner and the modular construction allows elements of the system to be easily positioned. Flex Impact systems are so successful they make conventional steel barriers obsolete!
These innovative polymer safety barrier systems have been specially designed to use in working environments, where fast processes and shipments occur daily. It's on these sorts of premises where building assets and machinery needs to be segregated from traffic collisions.
Our testing has proven that these barriers can resist high-impact collisions of a 3.5-tonne forklift at high speed. This makes them the ultimate tool for the protection of machinery and buildings against heavy-duty vehicles. Flex Impact Traffic Barriers are one of the most popular products on the market, worldwide!
Additional Information
Flex Impact Polymer Traffic Barriers will have you working securely and safely!
Flex Impact Traffic Barriers are the perfect way to avoid unnecessary damage to property. They protect walls, buildings, valuable machinery and vulnerable equipment by repelling wayward vehicles. It offers real delineation of vehicles and clearly segregates traffic routes with a physical barrier you can trust. These barriers are extremely impact resistant, modular and easy to install. They are subjected to the strictest tests to ensure they consistently provide protection. One of their greatest features is their ability to retain their shape, look and features, even after a collision.
A great model available!
The TB 400 is a tube-shaped barrier with high impact resistance qualities. It provides effective crash protection as it designates zones and assets from vehicles. Forklift accidents can cause costly damage to buildings. Therefore the TB 400 is put in place to prevent any possible hazards.
Specifications of TB 400 Traffic Barrier:
Demarcation of areas for vehicles with impact risk
Modular, standard – 1600mm (L) x 400mm (H) including fasteners
Post colour is standard black
Rail colour is standard yellow
A range of accessories available including corners, stainless steel version, skirting-boards, etc.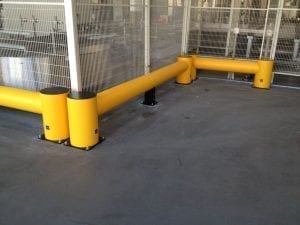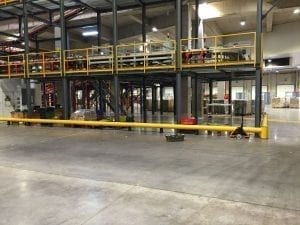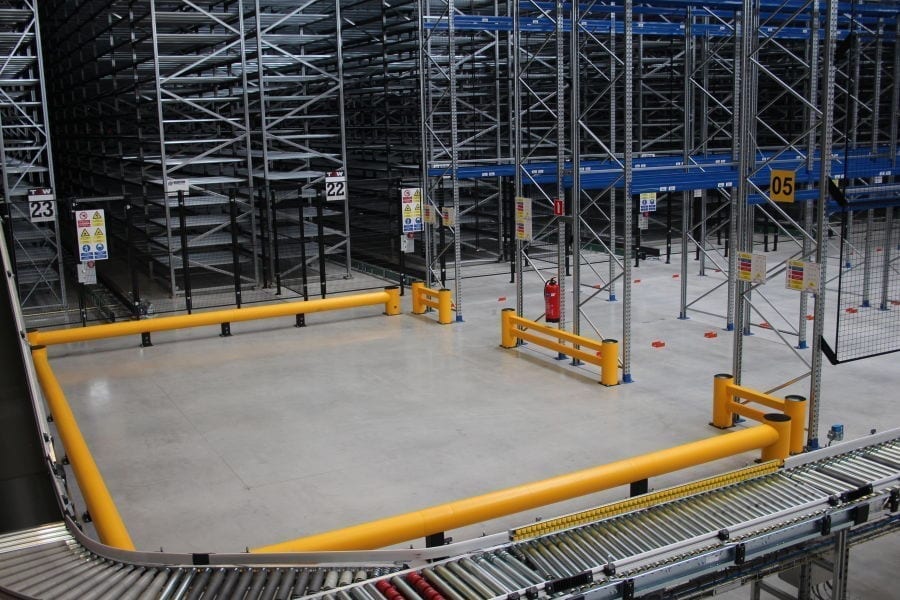 Browse the entire range of Flex Impact products as we have many options available, including handrails, traffic barriers, bollards, safety gates and post/rail protection.
Click the PDF button to learn more.
Product Variations
| | | | | |
| --- | --- | --- | --- | --- |
| | Flex Impact TB400 End post | 1009/0001 | | |
| | Flex Impact TB400 Mid post | 1009/0003 | | |
| | Flex Impact TB400 Rail Standard length: 1600mm post centres | 1009/0020 | | |
| | Flex Impact TB400 Rail non-standard length: <1600mm post centres | 1009/XXXX | | |