Flex Impact Polymer Safety Handrails
+ Add to Quote Request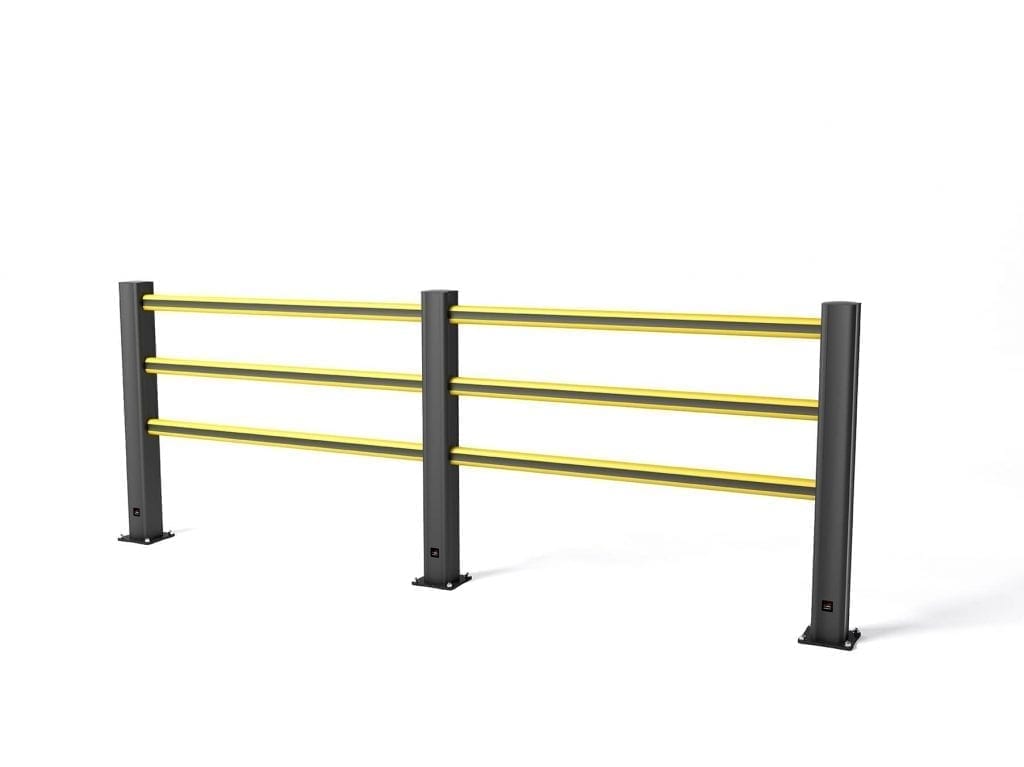 Flex Impact Polymer Safety Handrails are a safe and lightweight system that segregates pedestrians from potentially hazardous activities. Also known as HP Plus, this arrangement of the Flex Impact polymer safety barriers are designed to keep pedestrians within a safe working zone but still capable of absorbing an impact from vehicles!
Built for both indoor and outdoor applications, these systems are multi-functional. They create a harmonious co-existence between traffic and people in busy working zones. Thanks to their strong and impact-resistant modular design they separate people from vehicles, improving business processes.
The Flex Impact pedestrian handrail – HP Plus is able to withstand and absorb vehicle collisions, protecting pedestrians and structures alike. They are ideal on public roads, company sites, warehouses, distribution centres and generally in areas where there is a constant forklift or pallet truck action.
Additional Information
Invest in Flex Impact Handrails and improve efficiency in your business!
Flex Impact Handrails are one of the strongest on the market. Organise and protect warehouses, manufacturing plants, industrial facilities, airports, maintenance pits and around any relevant building (inside and out). These barriers clearly mark out pedestrian pathways and act as a physical barrier ensuring that visitors or personnel do not stray from safe walking areas.
Convenient and flexible, these safety systems are easily installed. The bright yellow design allows for maximum visibility and they're noticeable at a quick glance.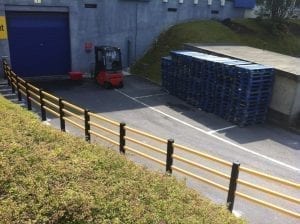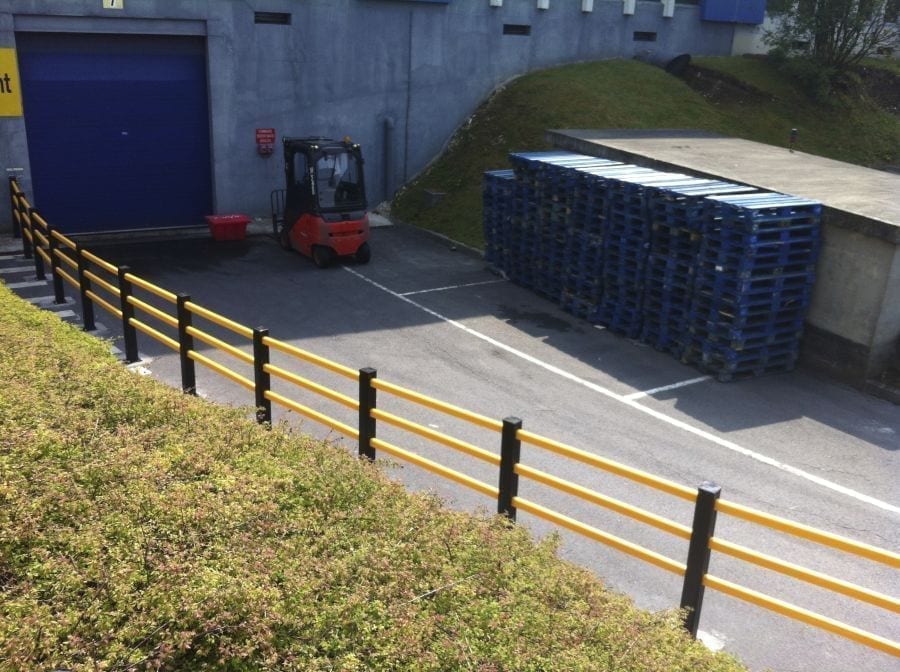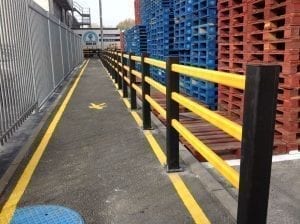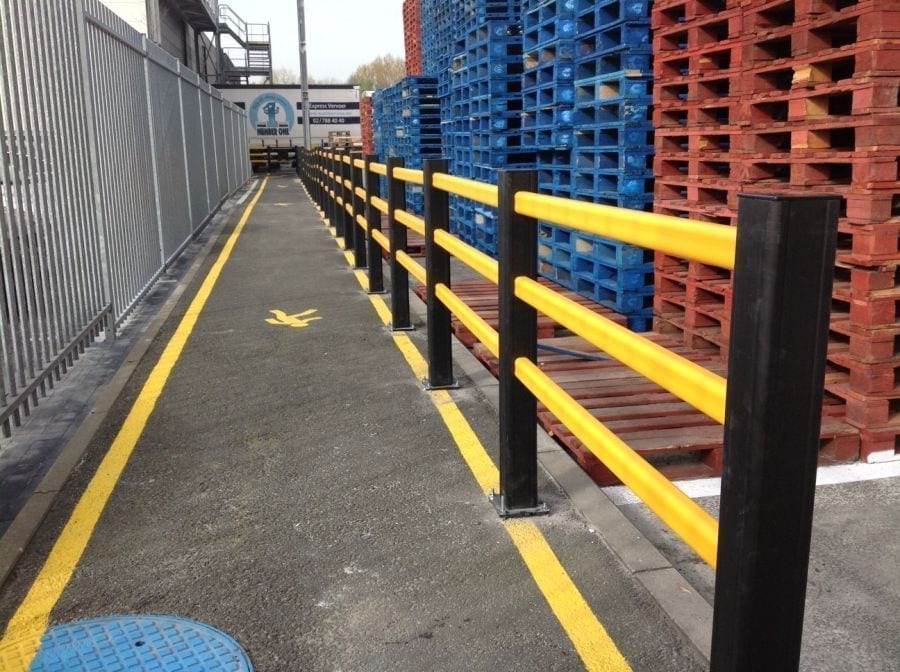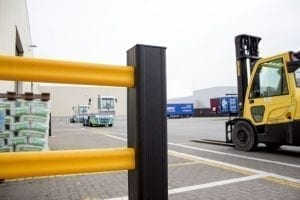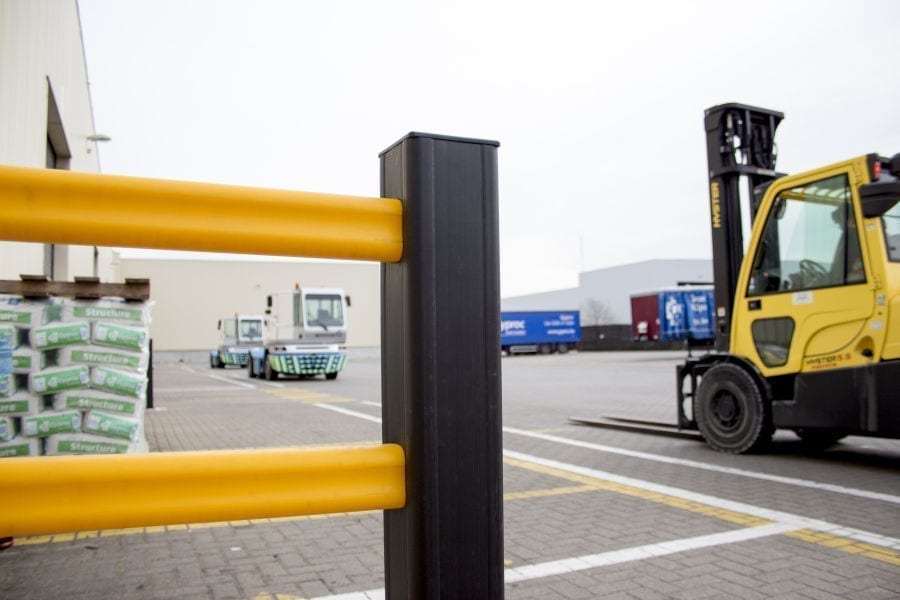 Choose the correct model for your application!
Our HP Plus model is the ideal pedestrian barrier where a great deal of moving takes place around areas with heavy traffic. With 3 horizontal rails for ultimate protection, this model provides strong reinforcement. Standard supply is 1600mm post centres.
HP Plus Specifications:
Reinforced separation for pedestrians and boundaries for high-risk areas with traffic
Modular, standard design – 1600mm (L) x 1100mm (H); including floor fasteners
Post colour is black
Rail colour is yellow
Optional accessories include corners, skirting-boards, stainless steel versions, gates, markings
Learn more about the entire Flex Impact range and how it can assist your workplace in creating designated safety zones that comply with the strictest standards.
Click the PDF button to learn more.
Product Variations
| | | | | |
| --- | --- | --- | --- | --- |
| | Flex Impact HP Plus Rail (set of 3) – non-standard length | 1002/M | | |
| | Flex Impact HP Plus End post | 1002/0002 | | |
| | Flex Impact HP Plus Mid post | 1002/0003 | | |
| | Flex Impact HP Plus 90° Corner post | 1002/0004 | | |
| | Flex Impact HP Plus Rail (set of 3) – 1600mm long | 1002/1620 | | |
| | Flex Impact HP Plus Rail (set of 3) – non-standard length | 1002/XXXX | | |