Barrier Rails Ball Fence with W-Beam
+ Add to Quote Request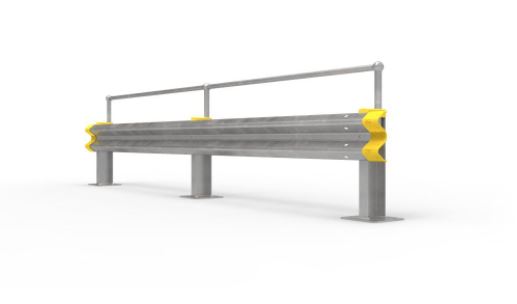 Our W-Beam guardrail allows you to improve pedestrian safety. This option provides a stronger reinforced safety barrier, especially when combined with our revolutionary and modular Ball Fence range. Pedestrian safety is increased when Ball-Fence is used in conjunction with our W-Beam because it separates pathways from moving vehicles.
W-beam guardrails are a widely used safety barrier for hazardous areas. They provide protection to vehicles and their occupants, as well as pedestrians. As a safety crash barrier, they are incredibly strong useful in warehouses, car parks, retail environments, distribution centres and other similar facilities. They are constructed of high-quality, hot-dip galvanised steel, which significantly decreases the impact force created by mobile equipment or vehicles.
W-Beam guardrails are compatible with all Ball Fence products. They also are built to comply with relevant Australian Standards.
Additional Information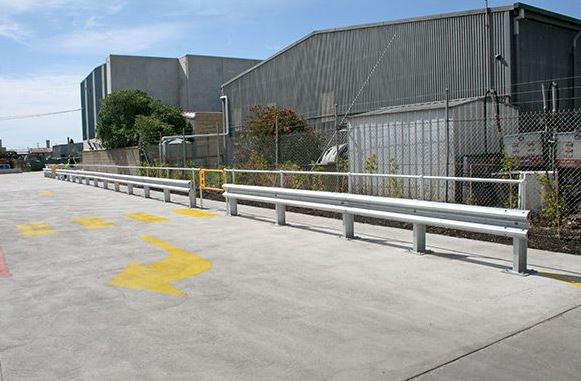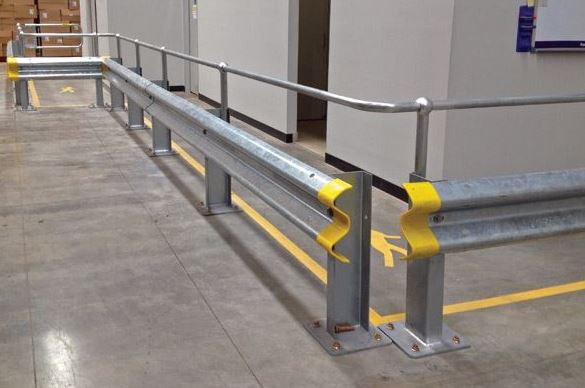 Combine W-Beam Guardrails with our Ball Fence range!
W-Beam Guardrails may be used in conjunction with our Ball Fence Handrails and Swing Gates to provide a safe barrier that segregates pedestrians from moving forklifts and vehicles. They are compatible with all Ball-Fence components and are designed to meet Australian Standards, such as AS1657:2013 for pathways. With the included fasteners, you can easily attach Ball-Fence posts to W-Beam posts.
Features: 
Extra strong barrier protection and guarding.
Complies to Australian Standards like AS1657:2013 for fixed platforms, walkways, stairways and ladders.
Use the supplied fixings to fasten W-Beam rails to Ball Fence posts.
Up to 45 mm of vertical adjustment.
All parts are hot-dipped galvanised.
Compatible with other Ball-Fence components.
Specifications: 
Material – Posts 48.3 O.D. (40 N.B.). Hand Rail 42.4 O.D. (32 N.B.)
Finish – Hot dipped galvanised
Height – Adjustment up to 45 mm
Installation – Bolt together with fixings (supplied)
Weight – 4 kg approximately per metre
Fixings – 2 per module (supplied)
Connector/Plugs – 3 per module (supplied)
Note: Ball Fence posts should be mounted to the pedestrian side of W-Beam posts.
Learn more about Ball Fence Handrails!
Browse our Ball Fence Handrail System or our Ball Fence Swing Gates to learn more about this innovative safety barrier solution.
Product Variations
| | | | | |
| --- | --- | --- | --- | --- |
| | Ball Fence End Post for W Beam – Galvanised | BFEP-WB | $60.00 | |
| | Ball Fence Handrail 32NB per metre – Galvanised | BFHR | $30.00 | |
| | Ball Fence Through Post for W Beam – Galvanised | BFTP-WB | $60.00 | |