Ball Fence Swing Gate
+ Add to Quote Request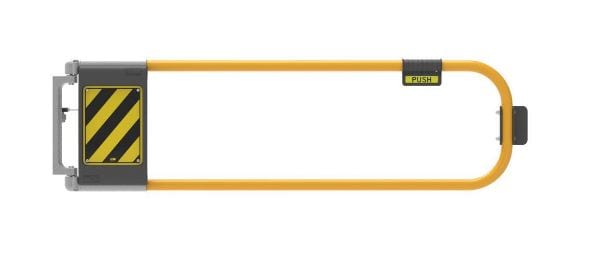 The Ball Fence Swing Gate is a robust, pedestrian-safe, self-closing gate. It features an adjustable length aluminium hoop, which varies the gate opening width. Designed to be paired with our Ball Fence Railings, this gate completes the overall safety system for any workplace.
Ball Fence Swing Gates can be retrofitted to existing Ball Fence sites or quickly installed as a new Ball Fence installation within minutes. The gates feature either a left or right-hand operation that opens inwards or outwards. The Gates are equipped with a striker plate to ensure closure and eliminate wrong way pushes.
Combined with Ball Fence Handrails, these Swing Gates create a modular barrier, with relevant access points. With a precision cast aluminium construction, the gate is lightweight, durable and long-lasting.
Additional Information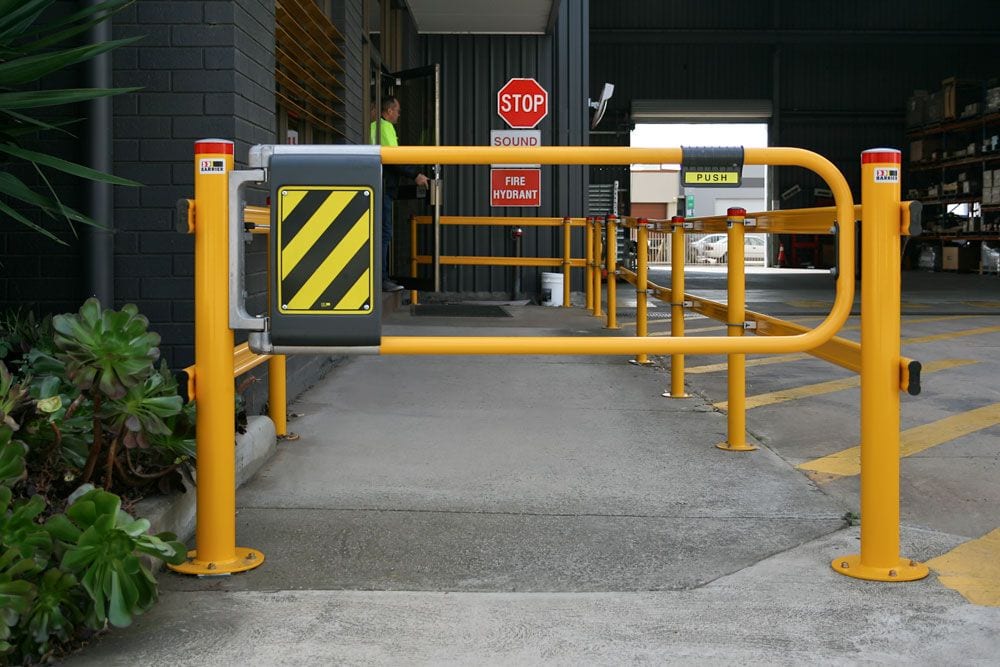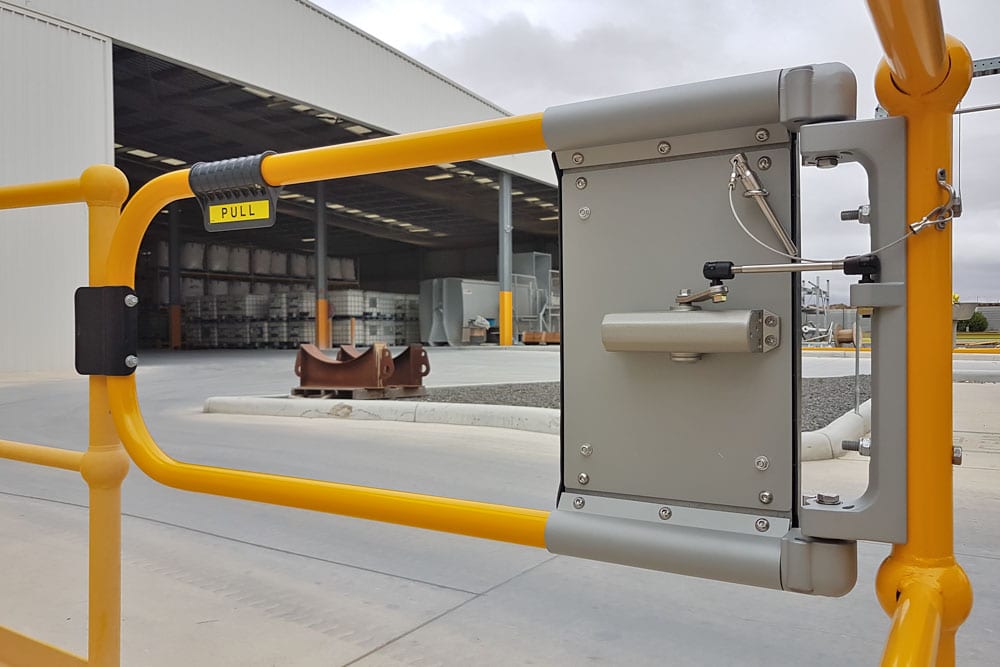 The Ball Fence Swing Gate is a robust self-closing system. 
This industrial gate is suitable for both indoor and outdoor use. It comes complete with an aluminium tubular hoop design that suits a maximum 1750 mm opening for single gates (leaving approximately 1630 mm when the gate is open). Hoops can be cut down to a required length and fitted onto the receiver tubes during the gate assembly. Axles run on four of the stainless steel bearings (top and bottom) for effortless operation and it features a built-in gate stop and hold open feature. Additionally, Swing Gates have an adjustable closer, which provides smooth and speed controlled gate closure.
Features: 
Robust self-closing gate.
Powder-coated aluminium hoop, which is adjustable for gate opening width.
Push/pull handle indicates the direction of swing. Sticker labels are adhesive.
Striker plate provides a positive close and prevents a wrong way push.
Adjustable hydraulic closer provides smooth/speed controlled closure.
Built-in stainless steel stop pins and a hold-open feature.
Smooth and effortlessly operation due to the gate's axles, which run on four sealed stainless steel bearings (top and bottom). Also, stainless steel bearing hinges assist with ease of use as well.
Robust moulded plastic housing cover with a built-in hazard panel.
Aluminium construction is lightweight and durable.
Designed to mount to any round, flat or square surface.
Technical Specifications: 
Operation – Hydraulic spring assistance
Construction – Cast aluminium chassis and hoop
Gate Swing – 90-degrees
Span Width – Maximum 1750 mm; Minimum 600 mm
Gate Opening – Maximum 1630 mm; Minimum 480 mm
Gate Hoop – 42.4 mm Diameter (Aluminium)
Gate Height – 1000 mm, above the floor
Finish – Aluminium body and powder-coated hoop
Mounting Type – Post or wall; mounted to any round, flat or square surface
A built-in gate stop and hold open functionality.
Optional receiver post.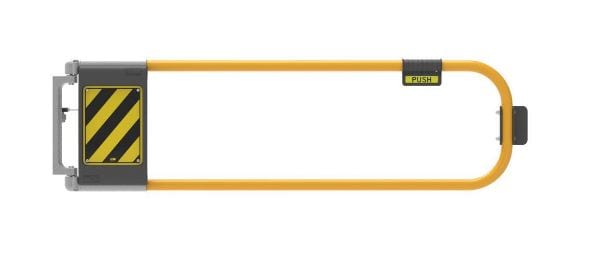 Increase safety in your workplace!
The Ball Fence Swing Gate combines perfectly with our Ball Fence Barrier Systems. Alternatively, continue browsing our wide range of Safety Gates.
Product Variations
Image
Description
Product Code
Price (excl. GST)

Ball Fence Gate Handle – Plastic

BFGHAN-P

Ball Fence Gate Post For W-Beam Surface Mounted – Galvanised

BFGPWB-SM

Ball Fence 90 degree Swing Gate
Span Width – Maximum 1750 mm; Minimum 600 mm

BFSG

Ball Fence Swing Gate Drop Bolt

BFSGDB

Ball Fence Swing Gate Post 90 x 1000mm – Galvanised

BFSGP90SM-G

Ball Fence Swing Gate Hold Open Pin

BFSGHOP

Ball Fence Swing Gate Post 90 x 1000mm – Galvanised and Powder Coated Yellow

BFSGP90SM