Flex Impact Single and Double Axes Gates
+ Add to Quote Request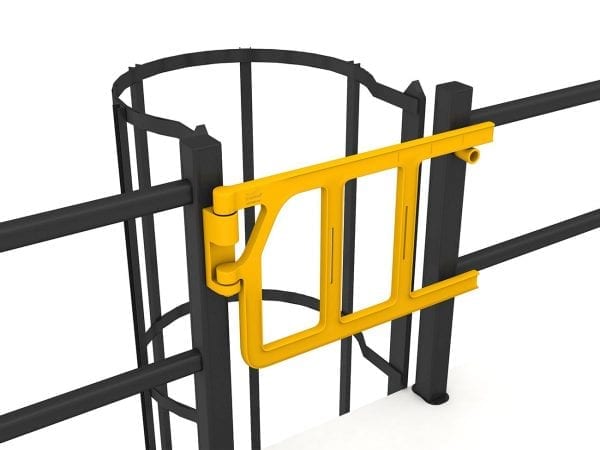 Flex Impact Safety Gates are a safe ultra strong, impact resistant and reliable systems that control access at both floor level and elevated platforms.
The Double AXES GATE is specifically developed as fall protection for cage ladders and work platforms. When working in elevated places or in other hazardous situations, optimal fall protection is vitally important for your employees. With an industrial safety gate such as the Double AXES GATE, you leave nothing to chance.
The Single AXES GATE is developed for floor-level applications and should not be used on elevated platforms. Employees are constantly exposed to hazardous situations and therefore need to have the best safety measures. The Single AXES GATE is a robust industrial safety gate.
Gates left open by the carelessness of some individuals no longer present a hazard if you use the Single or Double AXES GATES. These safety gates close automatically each time someone passes through. When installing, you have a choice whether the door opens to the left or to the right. The gates are available in widths of 940 and 1200mm. The AXES GATE's plastic and stainless-steel components, effortlessly resist rust, corrosion, severe weather conditions, extremely salty environments and highly corrosive chemical substances.
Product Variations
| | | | | |
| --- | --- | --- | --- | --- |
| | Single axes gate 940mm | AG31/0094 | | |
| | Single axes gate 1200mm | AG31/0120 | | |
| | Double axes gate 940mm | AG32/0094 | | |
| | Double axes gate 1200mm | AG32/0120 | | |