Exoskeletons Lift Assist Suits
+ Add to Quote Request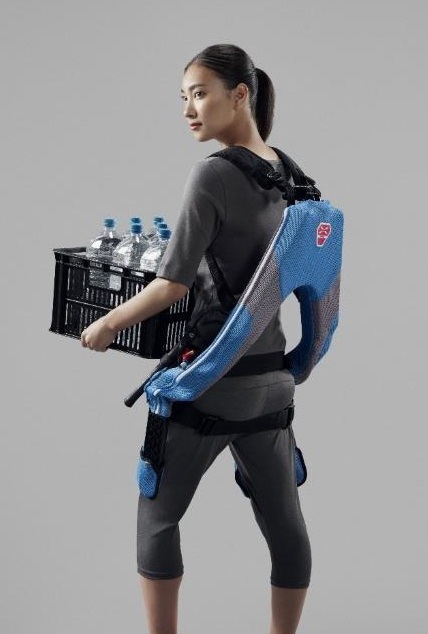 Our Muscle Suit EVERY and LiftSuit, lift assist suits, reduce lower back burden when carrying heavy goods, people or working whilst bent over. They are light, simple, powerful, assistive, wearable devices, created to help all people live healthy lifestyles. They are intended to be used as a wearable exoskeleton that supports the back and hip muscles when lifting objects from below hip level, in a forward-leaning position.
Muscle Suit EVERY. From lightening the load on your back at work to helping with daily labour-intensive activities. Muscle Suit Every is an assistive suit that works using air pressure.
LiftSuit. Like its big brother, Muscle Suit EVERY, the LiftSuit is intended to support the user. Integrated elastic elements store energy to reduce the workload whilst working repetitive tasks for prolonged periods.
Both are ideal for reducing the workload in applications at manufacturing, logistics, carer/nursing, agriculture operations etc. Easy for anyone, anytime, anywhere and they make life lighter.
Have a look at the video for Muscle Suit EVERY. 
Also, see the video on LiftSuit.
Additional Information
Muscle Suit EVERY
LiftSuit video
Click the PDF button to learn more.
Product Variations
Image
Description
Product Code
Price (excl. GST)

Muscle Suit EVERY Exoskeleton
Works using air pressure.

MS08-ML-S0

LiftSuit Exoskeleton
Uses Integrated elastic elements

LIFTS2