Powered Lift and Drive Scissor Trolleys
+ Add to Quote Request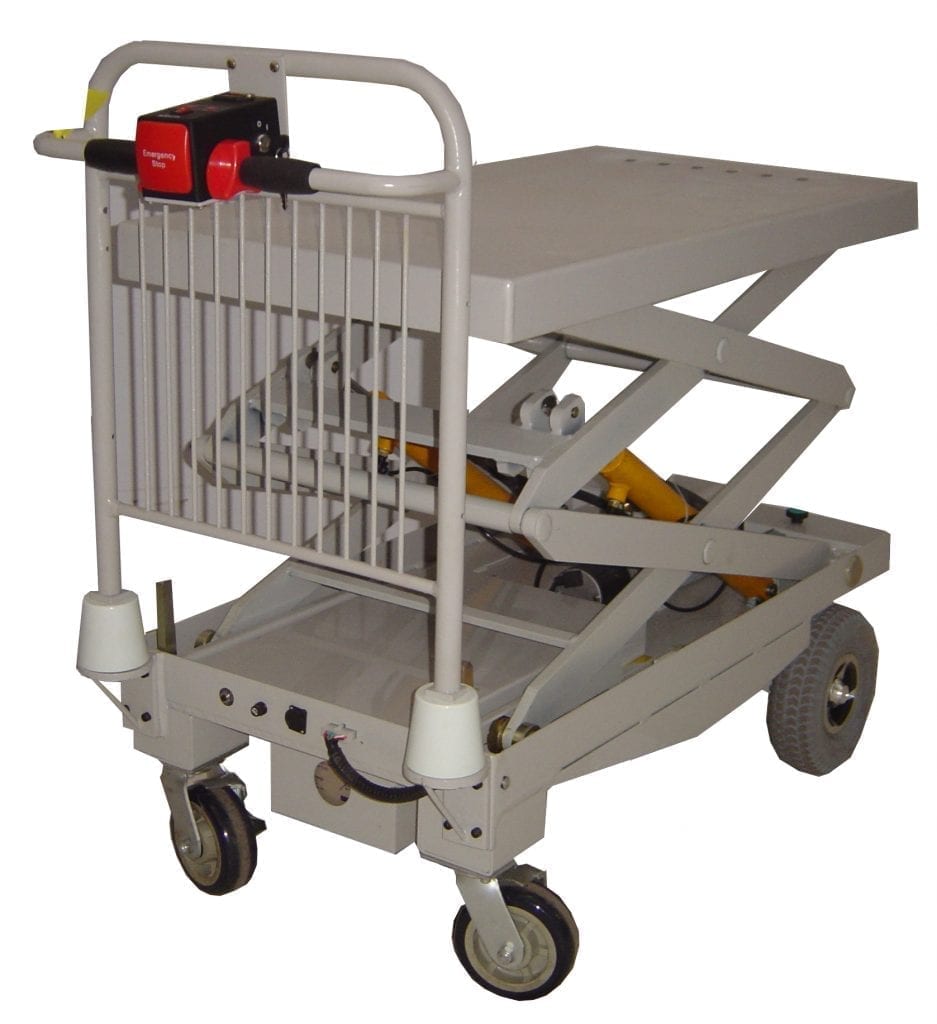 These battery-powered drive and lift trolleys have capacities up to 800kg. An extension of our Cagemate and Turnmate powered trolleys.
Liftmate is a powerful unit with the drive wheels at the front of the trolley. Features include variable speed control, safety back-off belly-button and reversing beeper.
Ultimate has all the features of the Liftmate with added manoeuvrability. The drive wheels are in the centre of the trolley allowing it to pivot and turn with ease. The trolley can easily spin on the spot! It can handle corners, corridors, small spaces, hospitals and offices are no problem!
Drivemate is the king of the castle with a capacity up to 800kg and lifting to 850mm. The tiller steering arm adds a point of difference to the others.
All units are supplied complete with batteries and a smart charger. It is possible to disengage the drive unit on each model, allowing the trolley to be manually pushed. For added safety, we can add a protective skirt around the scissor mechanism. Also view:
Product Variations
Image
Description
Product Code
Price (excl. GST)

Powered Lift and Drive Scissor Trolley
400kg capacity
1000 x 600mm platform
452 – 900mm lift height

MLM1090

Liftmate Powered Lift and Drive Scissor Trolley
400kg capacity
1100 x 600mm platform
452 – 1600mm lift height

MLM1160

Ultimate Powered Lift and Drive Scissor Trolley
Drive axle centre-mounted for zero turn steering
400kg capacity
1100 x 600mm platform
425 – 1600mm lift height

MUM400

Drivemate Powered Lift and Drive Scissor Trolley
Tiller Steering Handle
500kg capacity
1020 x 610mm platform
460 – 1000mm lift range

MESF50

Drivemate Powered Lift and Drive Scissor Trolley
Tiller Steering Handle
800kg capacity
1020 x 610mm platform
520 – 1850mm lift range

MESF80D