Bolt On Powered Drive Unit
+ Add to Quote Request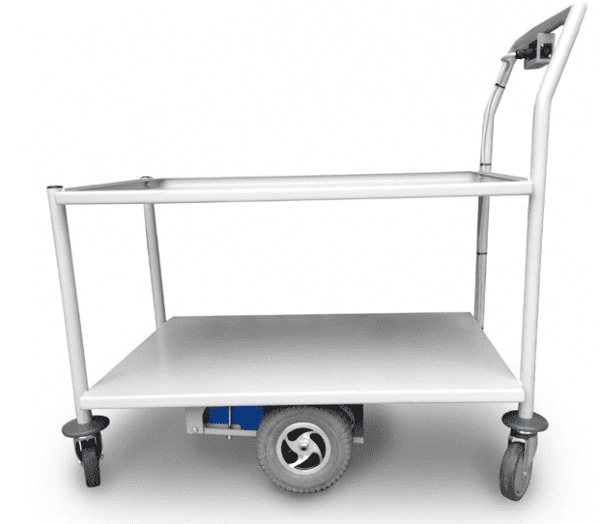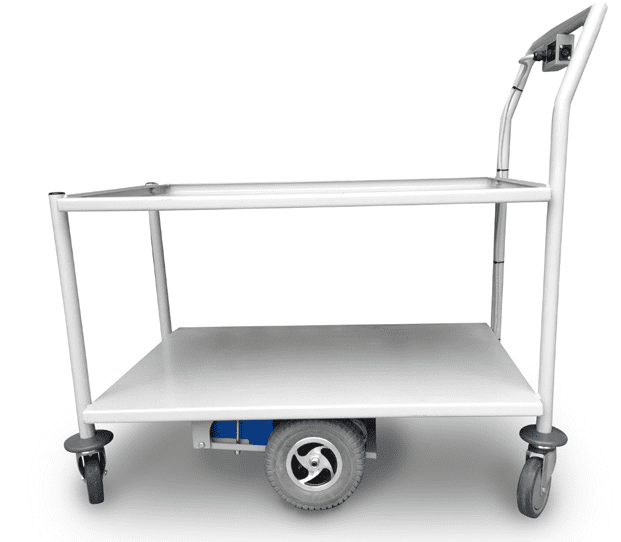 Create the perfectly powered solution with the Bolt On Powered Drive Unit. This independent motorised pack can be attached to any trolley, turning it into an electrical machine! Keep your existing trolley and upgrade to the latest technology at the same time.
Using a materials handling device improves staff capabilities and productivity. The Bolt On Powered Drive Unit ensures that manual handling risks, physical exertion and worker fatigue is minimised. With a long battery life, innovative design and incredible floating suspension system, the Bolt On is solid, reliable and performs to a consistently high standard.In the
In the healtcare industry any medication cart can be adapted to the electric drive power pack with a six hour full recharge and a 15km daily distance coverage.Carers report injuries through the cumulative result of small strains and repetitive exertion through regular pushing and pulling beds, trolleys and Medication carts.
Additional Information
Motorise your current trolley with the Bolt On Powered Drive Unit electric pack!
The Bolt On provides a perfect solution as it retrofits to existing or new trolleys. Its drive suspension ensures continuous traction for smoother and simpler operation. Featuring a safety braking system and long-lasting battery life, the trolley easily navigates tight spaces and can progressively come to a stop when required (the user simply activates the throttle during service). The device ensures its operator remains in control of the heavy load at all times.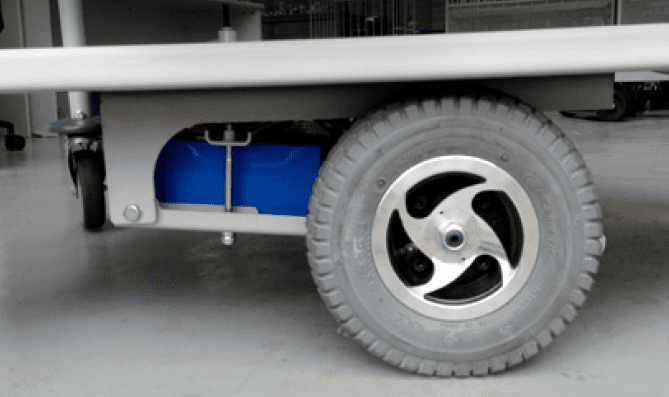 Ideal for a number of applications!
These units have simple controls and can be operated by any personnel. Almost any trolley can be motorised, as the Bolt On is suitable for a range of trolleys and carts – like medication carts, linen and stock trolleys, ergonomic lift trolleys, warehouse and distribution carts, food and service trolleys, scissor lift trolleys and many more! This device has been adopted across a number of companies and applications including libraries, bank coin, stock and meal delivery, healthcare services and food/beverage industries.
Technical Data and Specifications
Features:
Easy access charging socket

Flashing indicator when charging is required

Easily adjustable speed dial

Throttle lever for forward/reverse

Quiet operation and compact design

Virtually Maintenance free

Long battery life – recharges in 6 hours
Benefits:
Reduced Work Cover claims

Higher employee morale

Higher productivity
The Bolt On units are purchased separately.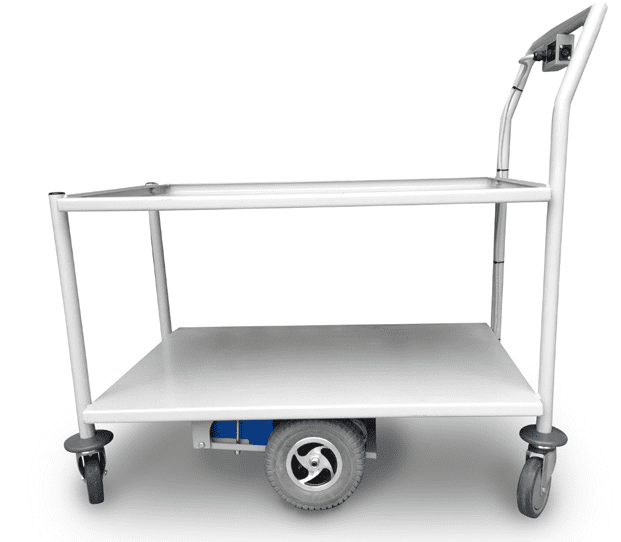 Need some more options?
Check out our wide range of Drive Units or alternatively browse some of our electric and powered movers.
Click the PDF button to learn more.
Product Variations
| | | | | |
| --- | --- | --- | --- | --- |
| | Bolt on powered drive unit | MLOCKDU | | |
| | Control consile with Wig Wag throttle | MLOCKDUWW | | |