Flex Impact RackBull
+ Add to Quote Request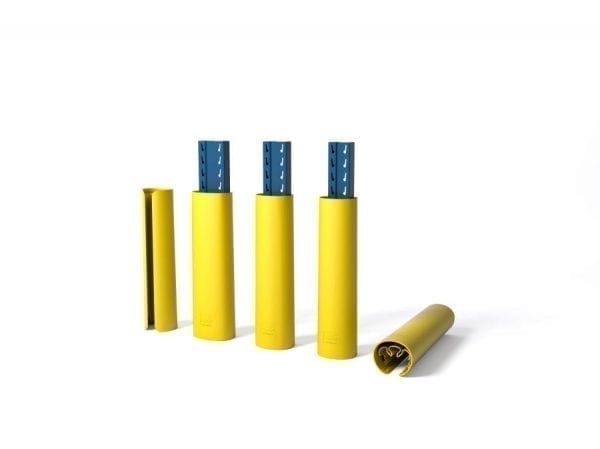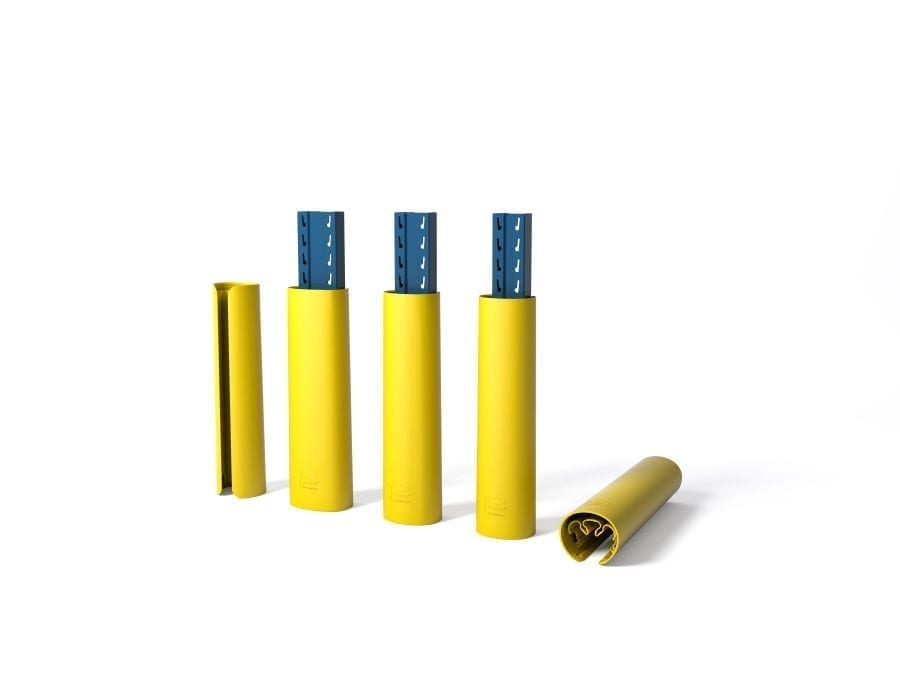 Flex Impact RackBull is a safe universal pallet racking protector that fits all types of racks.  It has been voted the number one universal rack protector on the market! It is an innovative protection system designed with all the qualities of the Flex Impact range, RackBull is so durable it can withstand possible traffic crashes and prevents racks collapsing. Working as an extremely impact resistant guard, its polymer material allows it to easily retain and maintain its shape.
One of the most unique features of the Flex Impact RackBull is its ability to be installed in one click. Nowadays, racking comes in all different sizes and dimensions, so finding the right protection aid can be very difficult. With a simple click, RackBull is slotted into place and ready for protection.
Where multiple units are being installed, we recommend our optional installation kit to make installation even easier. The installation kit includes two metal handle bars that make it simple to click each RackBull unit into place. This installation tool gives you extra leverage, so you can quickly manoeuvre your RackBull around your rack. If you are installing RackBull in large quantities this will speed up installation.
Additional Information
Use Flex Impact RackBull to protect your workplace – it's vital!
Choosing the right sort of protection is extremely important. That is why we recommend Flex Impact RackBull – the first universal rack protector of its kind. With a robust design, it brings a host of unique benefits to increase safety in your workplace and remove potential expenses. If you have racks at your facility, then you need the help of RackBull. This device reduces the impact caused by forklift trucks or other handling equipment.
How does it work?
Forget worrying about the dimensions/size of racking or complex installation procedures, as one push of the RackBull connects it into place. Installation is a click away! All you need to do is align the product against the rack to support rails and push into place! It is that simple to have fast, efficient and cost-effective racking protection.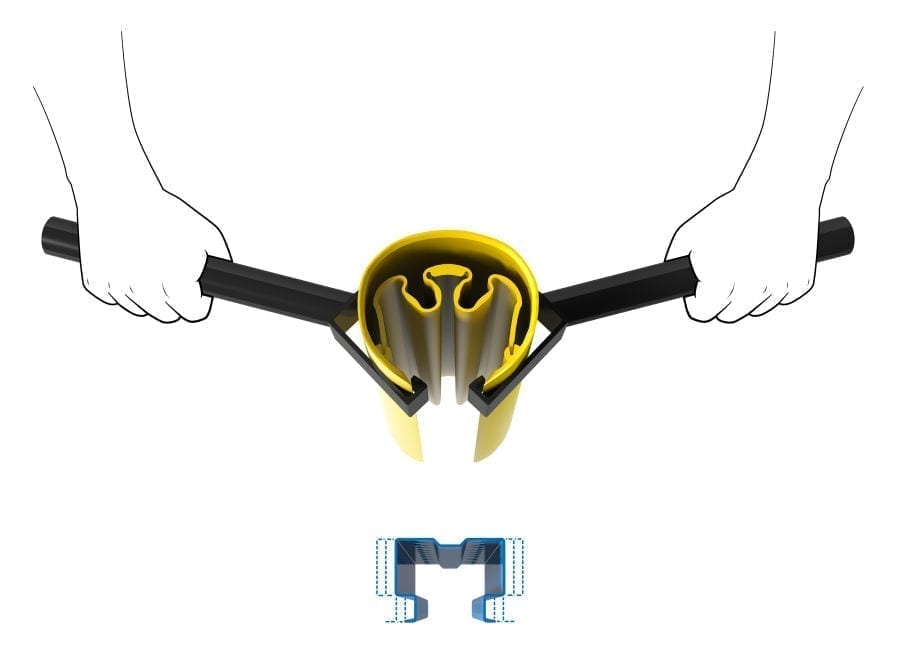 Protection with a compressible impact core!
The most unique thing about Flex Impact RackBull is that one-size-fits-all. This ensures you do not have to worry about installation or specific sizing requirements when searching for racking protection. Unlike other systems of its kind, RackBull has a built-in compressible impact core that allows it to support pillars of each rack. The device adjusts to the width and absorbs significant impact from any crash.
The RackBull is your best racking protection!
This device is strong enough to absorb impact from multiple directions. The intuitive design ensures it springs back into its original shape with ease. RackBull is not only distinguished by its incredible features, but it also is available in uniquely coloured designs. Supplied in a typical standard yellow, you can opt for a transparent version if you need to continue to display permanent information, like barcodes, rack numbers or product information.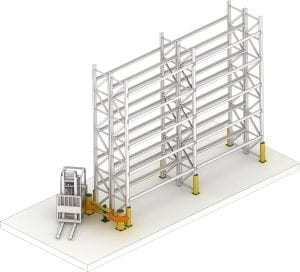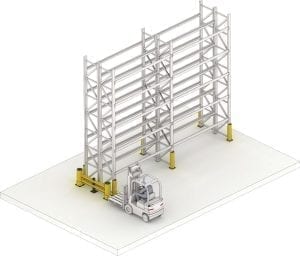 Flex Impact RackBull fits all types of racking. Made from Flex Impact exclusive polymer design, it is very strong and flexible. With amazing impacting foam that absorbs collisions, it has a vast range of innovative safety qualities. A dust cap is supplied to sit on top of the system and ensure no materials are caught between it and the racking frame.
The RackBull is the latest and best form of racking protection on the market. It is quite literally the only one of its kind. Find out more about the rest of the Flex Impact range and see how your workplace can operate efficiently and productively.
Click the PDF button to learn more.
Product Variations
Image
Description
Product Code
Price (excl. GST)

Pallet rack upright protector
600mm high

RP51

Installation Kit

RP52