Platform Steps – All Terrain Base
+ Add to Quote Request
These Platform Step Ladders are an extension of our Folding Fibreglass Platform Step range.
The support legs can be individually adjustable and offer safety and stability on almost any surface. 
Additional Information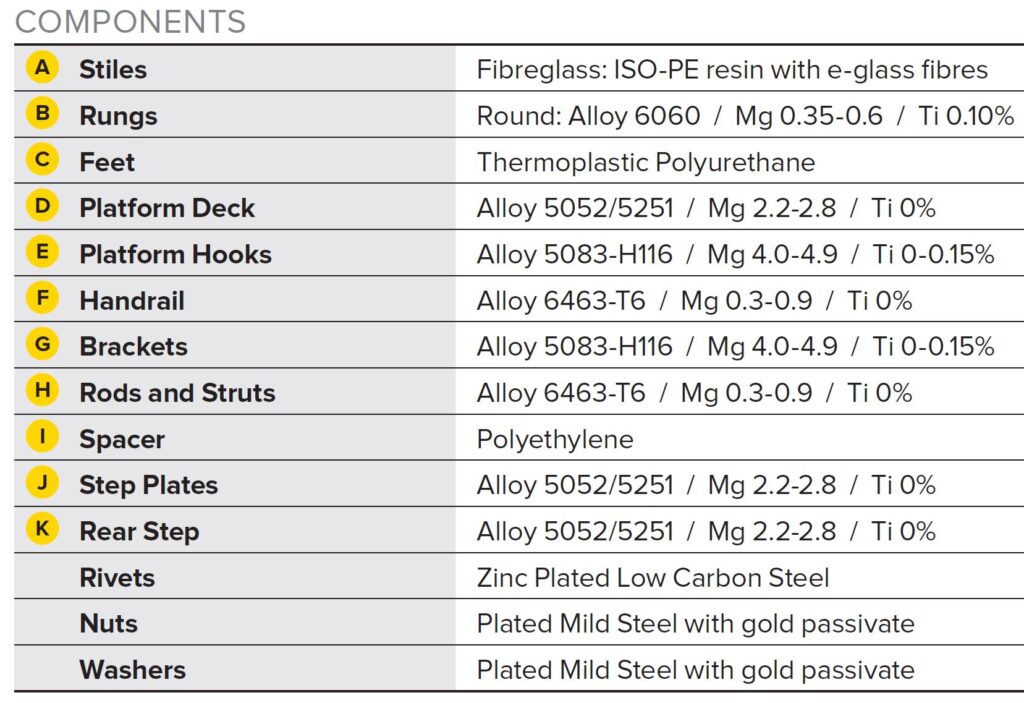 Step Platforms are made for any terrain: indoors or out! 
These platform steps are fitted with a 1.3m wide base for extra stability on uneven surfaces. The increased stability allows for weight and load to be distributed across a larger footprint, creating more stability for the user.
Setting up platforms on slopes and inclined floors is another challenge. The unique design allows it to adjust for an incline of up to 15 degrees.
Product Variations
| | | | | |
| --- | --- | --- | --- | --- |
| | 0.9m platform height | MFPW-AT09 | | |
| | 1.2m platform height | MFPW-AT12 | | |
| | 1.5m platform height | MFPW-AT15 | | |
| | 1.8m platform height | MFPW-AT18 | | |
| | 2.1m platform height | MFPW-AT21 | | |
| | 2.4m platform height | MFPW-AT24 | | |
| | 3.0m platform height | MFPW-AT30 | | |
| | 3.6m platform height | MFPW-AT36 | | |
| | Split Front Rail MFPW | MFT | | |
| | Kick Board | MKB | | |
| | Tool Tray | MTR | | |
| | Retractable Safety Rail suit 550mm wide | MRW | | |