Rubber Wheel Chocks
+ Add to Quote Request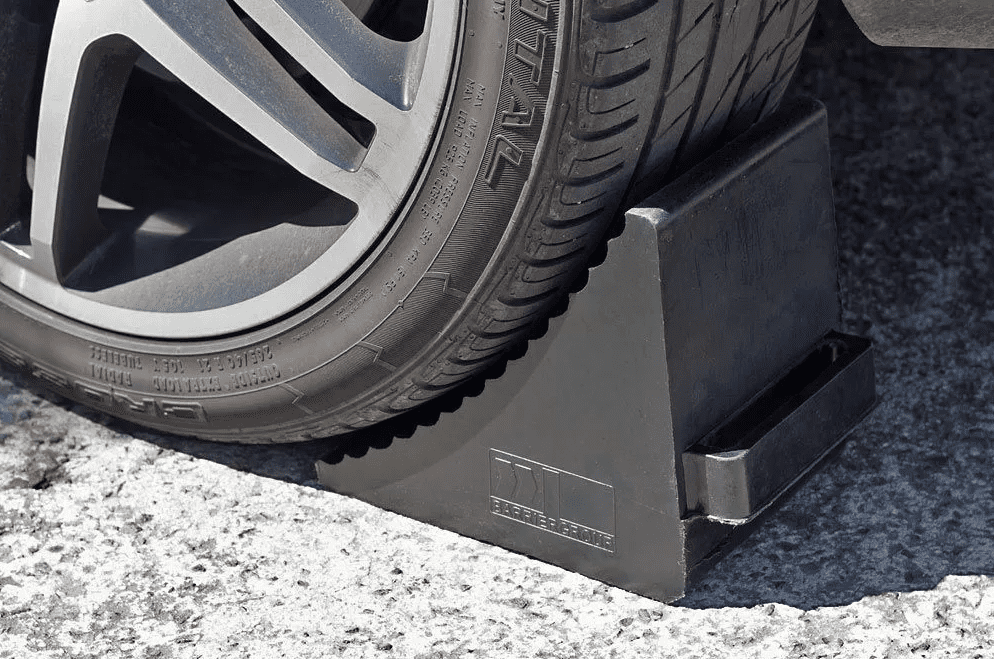 High quality rubber wheel chocks suitable for use in the truck, bus and aviation industries.
WC1 and WC3 – These two high quality, single sided design, moulded rubber wheel chocks have rope connection points moulded into the chocks.
WC2 – Moulded from high quality rubber this wheel chock has a double sided design with rope attachment points. This makes for easy installation especially when positioned between dual axle trucks or trailers.
Product Variations
| | | | | |
| --- | --- | --- | --- | --- |
| | Wheel chock 255 x 210 x 180mm (5.3kgs) | WC1 | | |
| | Wheel chock 200 x 145 x 250mm (6.5kgs) | WC2 | | |
| | Wheel chock 305 x 260 x 300mm (11.7kgs) | WC3 | | |
| | Injection moulded wheel chock 210 x 110 x 120mm (0.4kg) | WC4P | | |
| | Urethane wheel chock 430 x 370 x 360m (6.8kgs) – Large | WC5P | | |
| | Urethane wheel chock 290 x 210 x 200mm (1.6kgs) – Medium | WC6P | | |
| | Truck mount for WC7P | WC7P-H | | |
| | Urethane wheel chock 200 x 150 x 170mm (0.9kg) – Small | WC7P | | |
| | Truck mount for WC8P (1.4kgs) | WC8P-H | | |
| | Moulded plastic wheel chock 480 x 230 x 200mm (1.75kgs )– Large | WC8P | | |
| | Wheel Chock Moulded Rubber – Large | WC10 | | |
| | Truck Mount for WC6P | WC6P-H | | |
| | Wheel Chock Moulded Rubber – Small | WC9 | | |
| | Wheel Chock Aircraft – Large Pair | WCA1 | | |
| | Wheel Chock Aircraft – Small Pair | WCA2 | | |