AeroTec Dock Fan
+ Add to Quote Request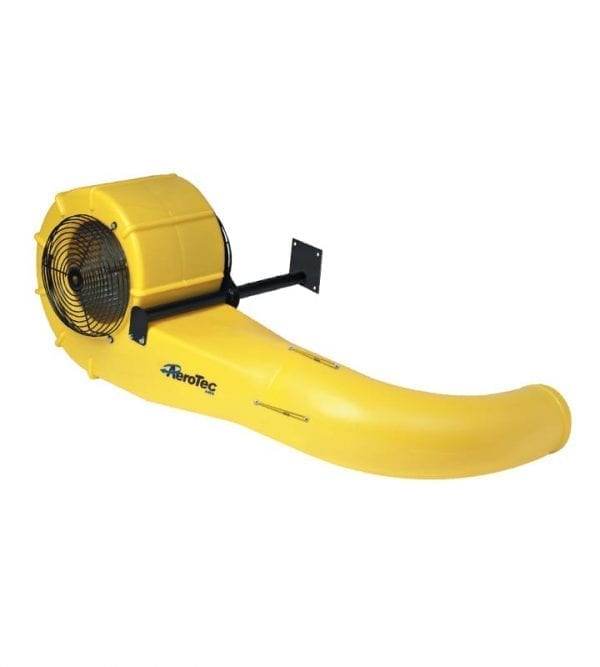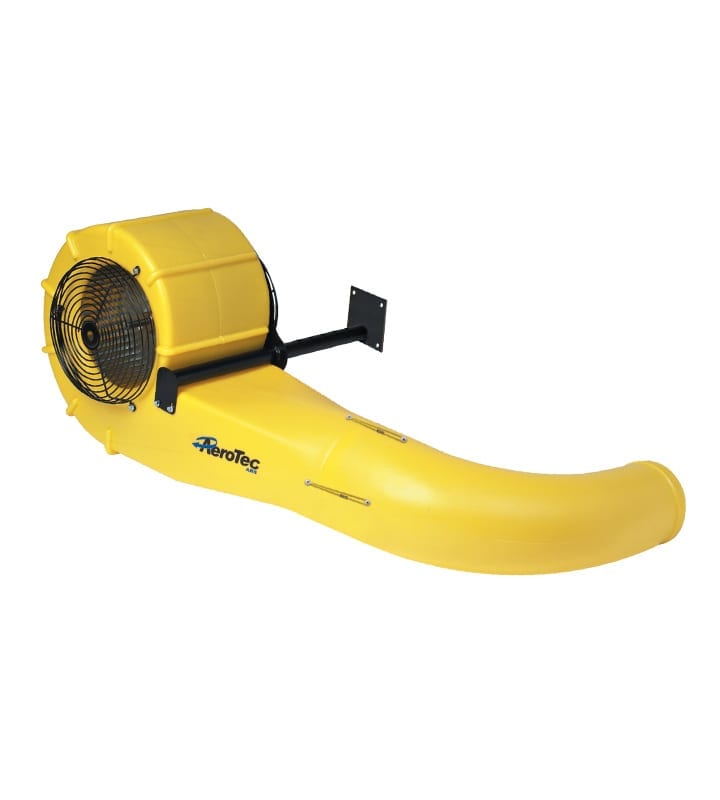 Increase safety and comfort with the AeroTec Dock Fan! An innovative ventilation solution, this unit improves a working environment by replacing the air inside trailers, containers, trucks and enclosed areas. 
As an air exchanger, the AeroTec Dock Fan cools and removes hazardous gases within seconds. Its unique design ensures a continuous cycle of fresh air – pulling in new air and pushing out the old air. Ordinary truck fans only pressurise the air in the trailer, not allowing for adequate air exchange. This state-of-the-art technology makes other fan systems obsolete as the AeroTec saves time, money and energy!
The aerodynamically designed AeroTec Dock Fan is ideal for fumigated containers and it takes up less space than conventional arm-supported block fans. Easy to install and adjustable for different door styles and sizes. Keep areas ventilated and improve your dock worker safety with this unique and convenient solution.
Additional Information
Save time and money with the AeroTec Dock Fan!
The AeroTec Dock Fan is not your average dock fan as it does so much more than conventional or similar products. Mounted to a door frame it conveniently sits out of the way from incoming traffic. The unit successfully pivots around the frame to accommodate larger loads or can be securely stored when not in use. With a break-away design, if obstructed, the fan can easily be reattached by any worker – there are no extra maintenance costs required.
AeroTec Dock Fans can cool an entire trailer!
Utilising the sidewall and top of a trailer, the AeroTec bounces fresh air off these components to create a ventilated environment. It is easily mounted via a bracket and can be adjusted thanks to its pivoting functionalities and flexible design. See how it works below!
Choose the right model for your application.
Dockworkers can encounter significant temperatures when working inside a trailer. Breathing fresh air and working efficiently is a priority for a number of organisations. AeroTec successfully combats this issue to provide an effective solution to dock safety. Aerotec Dock Fan's come in two models:
M700 – utilises a 0.25kW motor and is the more energy conscious model.
M750 – utilises a 0.37kW motor and is our super system.
Optional Wind Sock Extensions are also available (codes MAT5041 and MAT5044).
When combined with some of our other products, like the Safety Signal, Dock Eye or Smart Chock, the unit becomes part of an integrated safety system. Wasteful energy consumption is eliminated, as the AeroTec can be configured to turn on (when a door is opened) or off (when a door is closed).
Click the PDF button to learn more.
Product Variations
Image
Description
Product Code
Price (excl. GST)

AeroTec model 700
0.25kW – 240V 50HZ

M700

AeroTec model 750
0.37kW – 240V 50HZ

M750

Optional AeroTec Wind Sock (760 mm)

MAT5041

Optional AeroTec Wind Sock (900 mm)

MAT5044