Dockless Trailer Loader
+ Add to Quote Request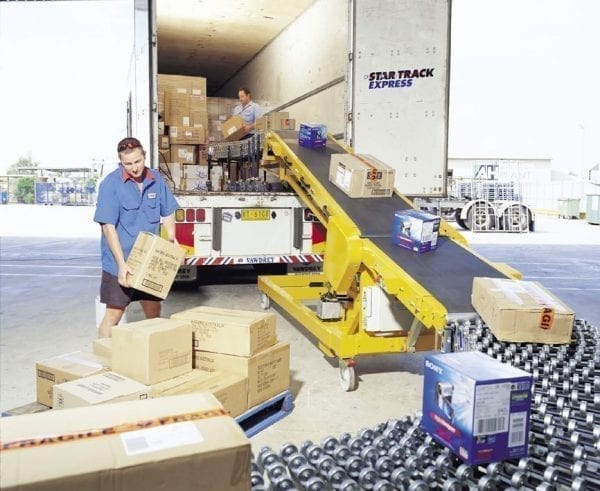 Our Dockless Trailer Loader is an exceptional product that is ideal for small to medium warehouses not fitted with loading docks. The device is easy to use, low in maintenance and can connect to Bestflex Gravity Skate Wheel or Powerflex Powered Roller Flexible Conveyors for continuous and productive conveying.
The Dockless Trailer Loader is fitted with locking castors that aid easy movement and manoeuvring. Additional gravity skates or powered roller extensions at the load & unload ends of the systems help to support 6 and 12 metre containers and trucks. Furthermore, the unit can penetrate trailers up to 8.5 metres, as it is equipped with a 22m/min belt speed.
Each Dockless Trailer Loaders is designed from heavy gauge hollow steel. The device has a width of 600mm and is powered by a 240 volt, 0.37 kW drive. Forward, reverse and stop controls are located on both sides of the in-feed boom. A two ply, high grip, rough top finish conveyor belt is also included. Keep browsing our range and view our some of our other container loading and unloading devices.
Product Variations
| | | | | |
| --- | --- | --- | --- | --- |
| | Dockless twin belt trailer loader with 7320mm extendable powered roller conveyor | CD6040P | | |
| | Dockless twin belt trailer loader with 7320mm extendable gravity skate conveyor | CD6040S | | |