MechStack Manipulator
+ Add to Quote Request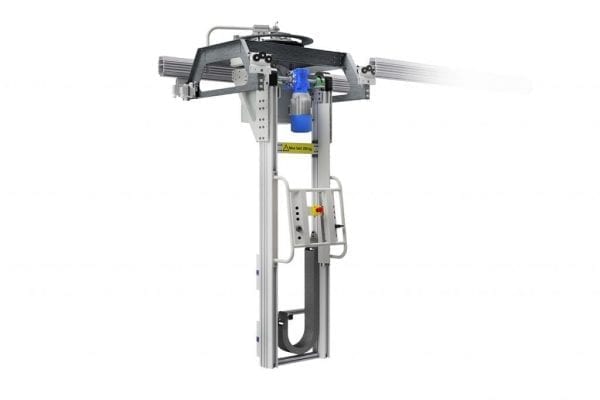 A powerful moment absorbing manipulator.
MechStack is a manipulator for handling and loads up to 250 kg with a moment up to 2000 Nm. Simplex chains connecting the drive shafts with the lifting trolleys are well protected in the aluminium profiles. The lifter has a lift stroke of up to 4000 mm and is controlled by joystick via a frequency converter, giving a step less and synchronised lifting speed.
MechStack can be mounted on a wall, and constitutes then an assembly or stacking station. Alternatively, it can be mounted in a rail system and then also combined with Powerdrive for precision controlled sideways motions.
Typical applications for MechStack are for example stacking heavy or large sheet type components into pallets or racks and collecting or delivering components from a material supply area.