MechSpace Balancing Manipulator
+ Add to Quote Request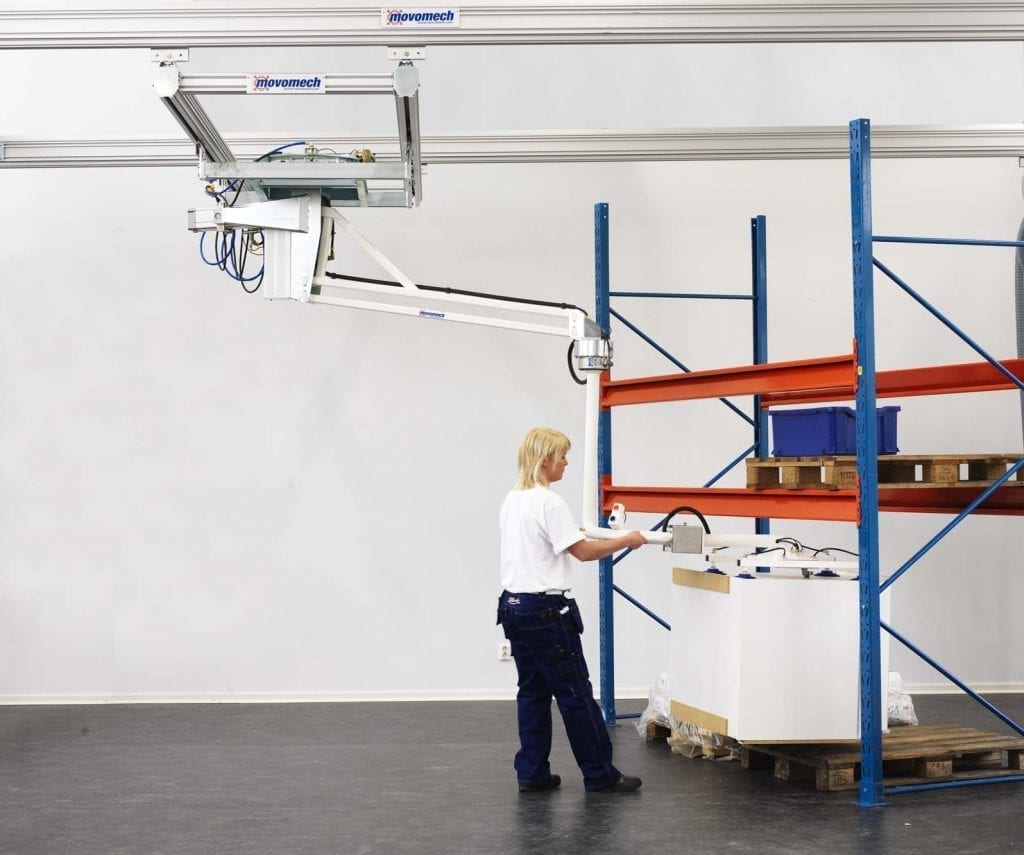 Flexible, balancing manipulator
MechSpace is a pneumatic moment-absorbing lift with great manoeuvring capabilities providing an extensive range of movement within its large work area. The lifter is available in two sizes, for loads up to 70 kg or 150 kg, and is delivered outbalanced for a range of various loads, or with balancing function for one or more permanent loads. The lifter is usually mounted in a rail system, but is also available in a pillar-mounted version. The maximum lifting stroke is 1000 mm.
MechSpace is the obvious choice when the lifter's reach is of great importance, for example when the operator is handling components under extruding machine roofing, inside vehicles or in areas difficult to access. It's moment-absorbing capacity gives it advantages in complex handling manoeuvres, such as gripping and rotation of eccentric loads.
Typical applications for MechSpace is for example handling various vehicle parts such as doors, sunroofs, seats, windshields, hoods, and many more. It can also be used in holding assembly tools, such as large format screwdrivers.
MechSpace can be crane suspended or pillar, jib mounted.