Powered Tugs Laundry and Linen Mover
+ Add to Quote Request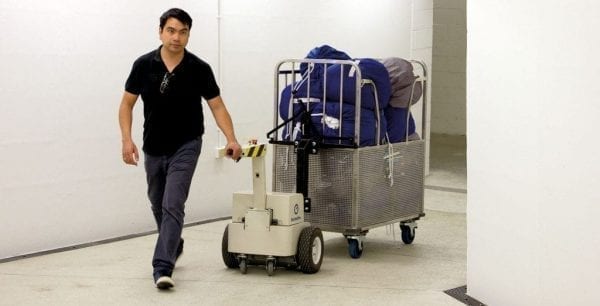 These powerful Linen Movers provide operators the strength to move heavy and bulky loads of sheets.
Utilising either the Gzunda Linen Mover or Tug Compact Linen Mover can remove manual handling risks and pushing or pulling strains in your workplace.
Soiled linen can be extremely heavy. When it comes time to collect the laundry, moving trolleys, full to capacity, can really put employees at risk of injury. Linen Movers ensure staff tow heavy loads, whilst navigating the device with full view ahead. The motorised movers will also increase productivity as they can tow multiple trolleys at once.
Additional Information
Introduce Linen Movers in your workplace!
The movers operate very efficiently. They are quiet and battery-operated, meaning no emissions and they're a quality product to use. The movers navigate tight corridors and hallways, essential to fast-paced environments like hospitals and emergency departments. They're also ideal for any aged care or health facility that's looking to improve their Workplace Health and Safety processes. These devices are very easy to drive as no license and minimal training is required.
Gzunda Linen Mover
A compact and safe unit, this model features a drive assembly that secures neatly underneath a linen trolley. It includes a programmable controller, forward/reverse drive modes, variable speed control, automatic electro-magnetic park brakes and emergency brake release.
Towing capacity – 500kg
Compact and easy to move in tight spaces
Ideal for moving linen trolleys with four fitted swivel castors due to middle tyne
Supplied with clamping hitch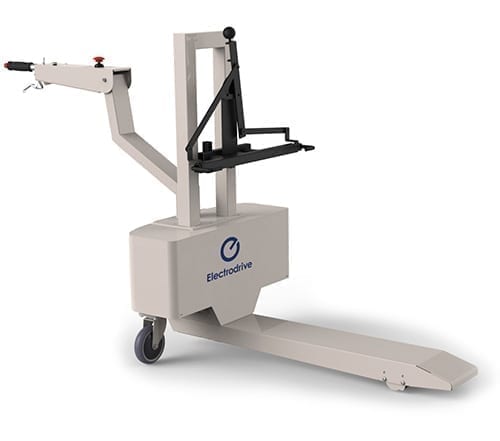 Tug Compact Linen Mover
This particular mover is a Tug Compact (as shown in our Powered Tugs) with a customised hitch that's specially designed for attaching to linen trolleys (500-700mm wide). Like all Powered Movers, it allows effortless transportation of heavy loads through tight corridors.
Towing Capacity – 500kg
Compact and easy to move
Ideal for towing linen trolleys fitted with two swivel and two fixed castors
Supplied with clamp hitch
Find the right solution for your organisation!
Our Linen Movers are covered with a comprehensive 12 month warranty. Alternatively, you can view our Powered Movers range or browse through our healthcare products.
Click the PDF button to learn more.
Product Variations
Image
Description
Product Code
Price (excl. GST)

Gzunda Linen Mover
500kg Towing Capacity
Strap hitch

MELGZL

Tug Compact Linen Mover
500kg Towing Capacity
520-650mm Clamp hitch

MET05L