Hospital Bed Maintenance Lift
+ Add to Quote Request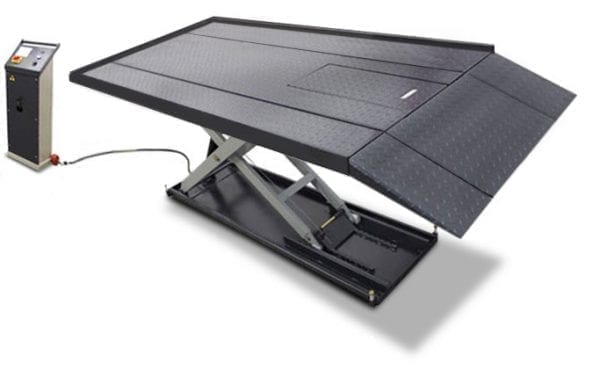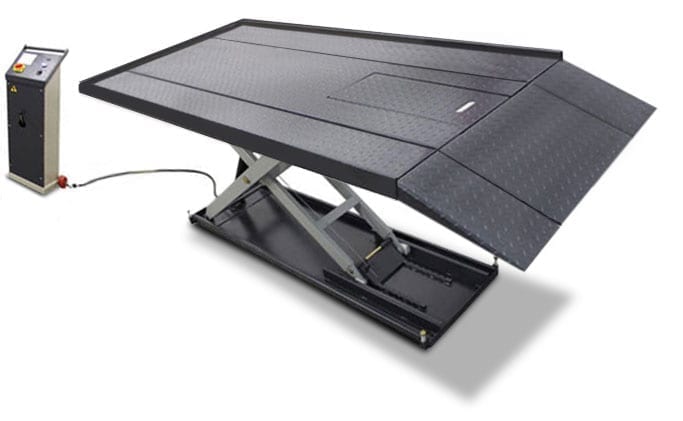 Our Hospital Bed Maintenance Lift is designed to lift all types of hospital beds, including bariatric beds weighing up to 600 kg. Equipped with an electric hydraulic power pack, the unit is operated via push-button controls for easy use and access. The device safely lifts beds, allowing maintenance and engineering staff to perform repairs and servicing work at an ergonomic height. To prevent hospital beds from moving whilst on the device, the Hospital Bed Maintenance Lift is supplied with a safety lip around three edges.
With a chequer plate deck, loading ramp and expandable table configuration, the lifter can be adapted to your requirements. Options are available including a platform length extension to accommodate custom length beds.
Additional Information
The Hospital Bed Maintenance Lift safely handles beds up to 600 kg!
This device is ideal for servicing and maintenance applications on a variety of hospital beds. Lifting is completed in under 25 seconds and the unit has a range of safety features to ensure reliability. These include an anti-slip chequer plate platform, an automatic safety release system and a perimeter safety lip on three sides of the platform (to prevent beds from rolling off).
Overall Features:
Removable rear deck panel
Expandable table configuration
Add-on front deck to accommodate custom length beds (optional)
Electric hydraulic lift mechanism and pedestal control station
Hydraulic direct-drive cylinders, designed and made on ANSI standard, utilising oil seal in the cylinder
Self-lubricating UHMW polyethylene sliders and bronze bush
Safety lowering release mechanism
Safety lip (20 mm) on three sides of the platform (excluding ramp end) to prevent beds from rolling over the side
HBML Specifications: 
Lifting Capacity – 600 kg
Lifting Time – 23 seconds
Lowered Height – 155 mm
Raised Height – 1090 mm
Overall Length – 2745 mm
Ramp Length – 400 mm
Overall Width – 1350 mm (when using the 600 mm width extension kit)
Shipping Weight – 300 kg
Motor – 1.5 HP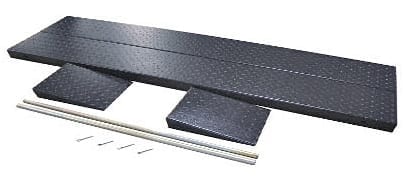 As shown above, the width extension kit safely adds 600 mm to the overall width of the platform. 
Require something else?
View our entire range of Bed and Wheelchair Movers to find another solution!                                                                                      If you are looking to conveniently store hospital beds view our Bedlift – Hospital Bed Stackers!
Click the PDF button to learn more.
Product Variations
| | | | | |
| --- | --- | --- | --- | --- |
| | Hospital Bed Maintenance Lift | HBML | | |