Gorbel Workstation Jib Cranes
+ Add to Quote Request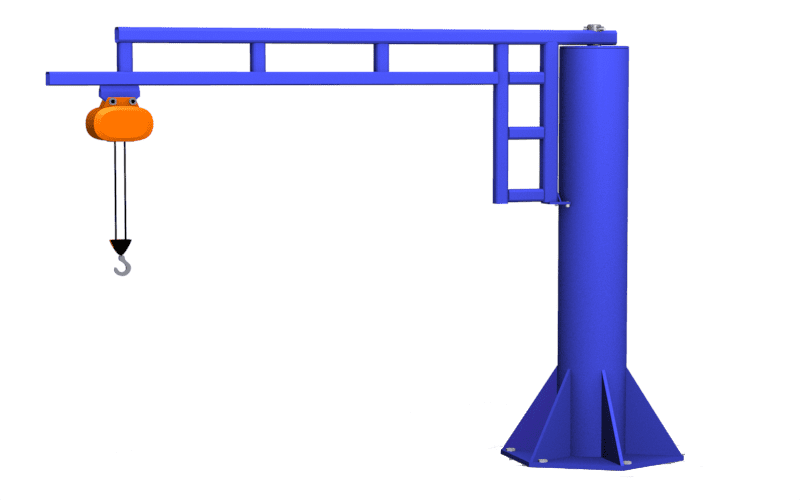 Gorbel Workstation Jib Cranes are economical with a heavy duty design. These use a steel enclosed track profile and trolley system. Choose a Gorbel Workstation Jib Crane for applications 500kg and under that require 360 degrees rotation.
A no-fuss bulletproof solution from the USA masters of crane technology: GORBEL
Of course, load trolleys, cable trolleys and a range of accessories for any application are available! The reach and height of these Jib Cranes is made to order, so talk to us today so we can configure the right solution for you.
Additional Information
A very supportive and strong lifting aid!
Our Gorbel Workstation Jib Cranes (also known as Enclosed Track Jib Cranes) provide excellent lifting coverage for circular areas not served by a main crane.  They're the perfect partner to implement for supporting tool balances, air balances, hoists, vacuum lifters and welding wire feeders.  Typical applications for this product include in material handling in food manufacturing, palletising boxes, a combination with vacuum lifters and loading in machining shops
A number of models available to suit your requirements. 
These cranes come in a variety of typical arrangements to suit your lifting tasks.
Free Standing 
Supplied with a column, freestanding jib cranes can be fixed to your current flooring, without adding special foundations for support.  Installation and crane adjustments are incredible easy.  Most of these units can be fitted in any warehouse or facility.  It has an added retaining pin and pivot pin, to prevent accidental dislodgement of the boom assembly.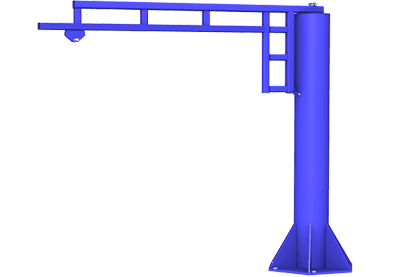 Wall Mounted
Fixed to an existing column or wall, these jib cranes utilise tapered roller bearing at pivot points for easy rotatition.  It's cantilevered design ensures there is sufficient headroom .  These units are available in steel or stainless steel (design dependent on required capacity) and the device uses an enclosed track for its boom assembly.  This track reduces dead weight for easy use.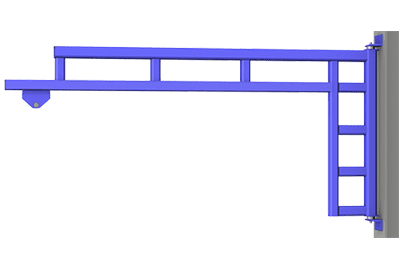 Another optional extra is a
mobile arrangement
, whereby this jib crane features its jib on a counterweight base.  This allows it to be relocated to different work stations where required.
Need to know more about this product?
You can learn more about this unique jib crane or alternatively contact our sales representatives for more information.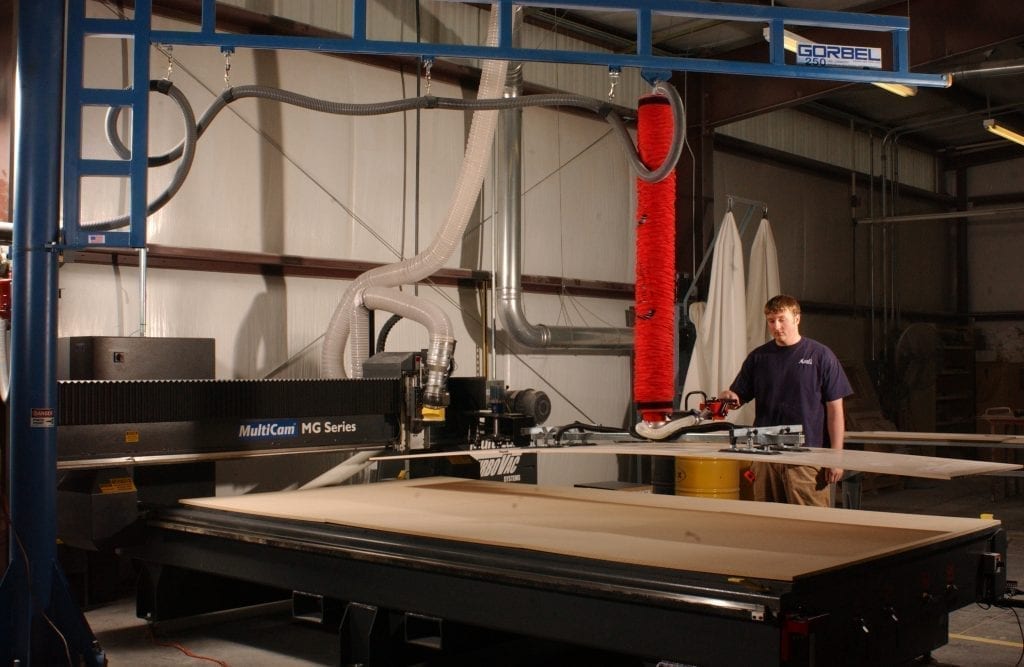 Click the PDF button to learn more.