Mezzanine Floor Goods Hoist Compact
+ Add to Quote Request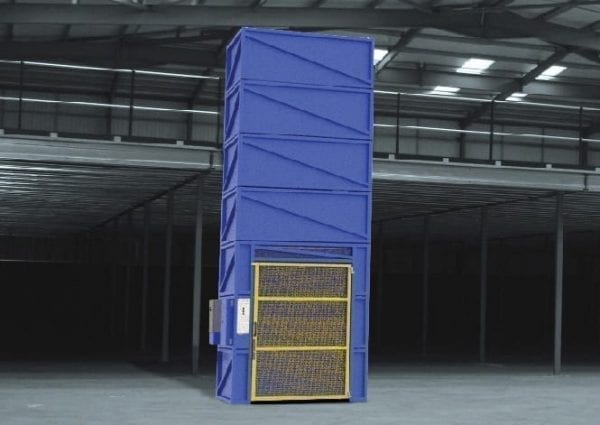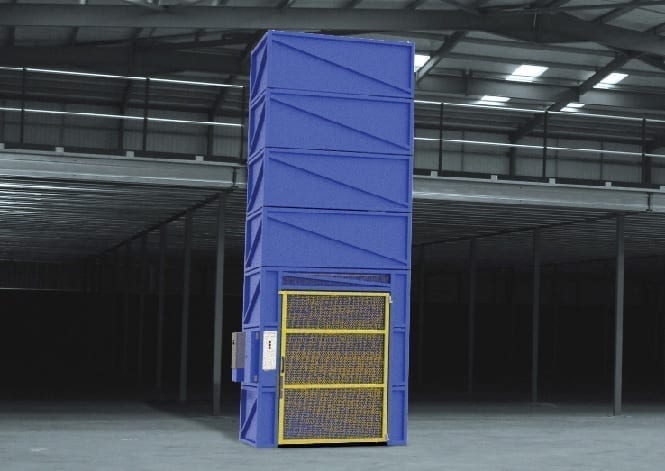 Our Compact Goods Hoist features a modular Australian design that lifts goods to mezzanines, docks and other levels. Popular in warehouses, distribution centres and factories, its a heavy duty floor-to-floor hoist that has multi-level applications.
With a number of advantages, these hoists are extremely user friendly, ergonomically sound and can save you loads when transporting goods around a workplace. The Compact Goods Hoist is ideal for face mounting to a dock or against an upper floor, for freestanding mezzanine installation.
Additional Information
Minimal impact to your building upon installation!
One of the best solutions for movement of goods between floor levels, the Compact Goods Hoist has minimal impact on building structure. There is no need for an expensive pit, drilling, welding or engineering required. The unit features a freestanding frame and fixed upper-level swing gate.
Suitable for a number of applications!
The hoist is built with a platform area that makes it suitable for pallets, trolleys or even several wheelie bins. With a lowered height of 35 mm, there is no need to mount the hoist in a pit. Therefore, goods can be easily loaded or transferred at ground level.
Compact Goods Hoists are completely versatile and can be adapted for a wide range of applications. Some previous solutions saw the unit installed in retail and warehousing areas and apartment complexes. Consider the cost savings as there is no need to dig a hole on site! There are a number of options available if your organisation has an existing concrete slab. With a modular design, find out how this hoist can accommodate your workplace.
The benefits are endless!
The Compact Goods Hoist is simple to use as it features safe, intuitive controls and little operator training is required. They can lift 1500 kg capacity and reach heights of 4800 mm but that's not all!
Comes complete with a freestanding structure – no impact to existing site or building structure
Features a modular, pit-less design – no cutting, digging or laying of concrete required
Engineered with an extremely low roll-on height that ensures pallet truck loading is safe and easy
Installation is quick, simple and normally completed in a single day
Technical Information
Capacity: 1500 kg
Platform Size: 1600 x 1420 mm [length x width]
Lowered height: 35 mm
Speed: 3.5 m/min
All hoists have two control panels with constant-pressure push-buttons for raise/lower. One control panel mounted at each level. There is an integrated electric/hydraulic power unit: 2.2kw, 415V 3ph 50Hz.
Other solutions available
View our complete Goods Hoist range to see more lifting and materials handling solutions.
Click the PDF button to learn more.
Product Variations
| | | | | |
| --- | --- | --- | --- | --- |
| | Compact Goods Hoist 800mm | MCGH0800 | | |
| | Compact Goods Hoist 1600mm | MCGH1600 | | |
| | Compact Goods Hoist 2400mm | MCGH2400 | | |
| | Compact Goods Hoist 3200mm | MCGH3200 | | |
| | Compact Goods Hoist 4000mm | MCGH4000 | | |
| | Compact Goods Hoist 4800mm | MCGH4800 | | |