Battery Electric Tug
+ Add to Quote Request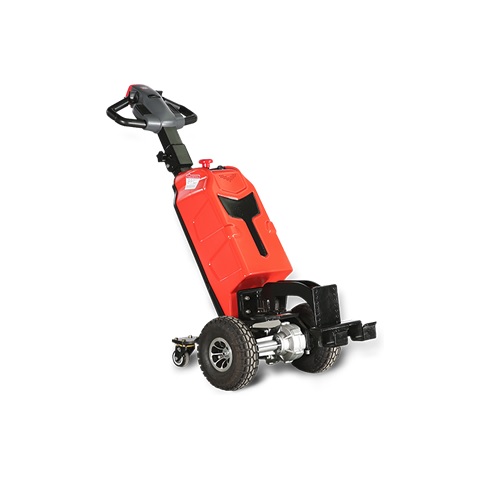 Our Battery Electric Tug is a smart choice for lightweight towing operations. A unique moving machine, its compact design is extremely strong and robust. The tug easily tows trolleys over short distances and is suitable for applications where you need to move objects fast.
Some applications include pulling trailers, pallet trolleys, supermarkets, baggage carts, etc. The Battery Electric Tug is safer and faster. It makes work more efficient and productive whilst requiring less effort from an operator. Perfect for eliminating risks of workplace injuries and strains.
Additional Information
The Battery Electric Tug is ideal for any surface and terrain. The tug is extremely adaptable. Fitted with an emergency stop and electro-magnetic brake for safety. With a variety of features on offer, this innovative tug is versatile across many industries.
The Battery Electric Tug offers features to help you move heavy loads!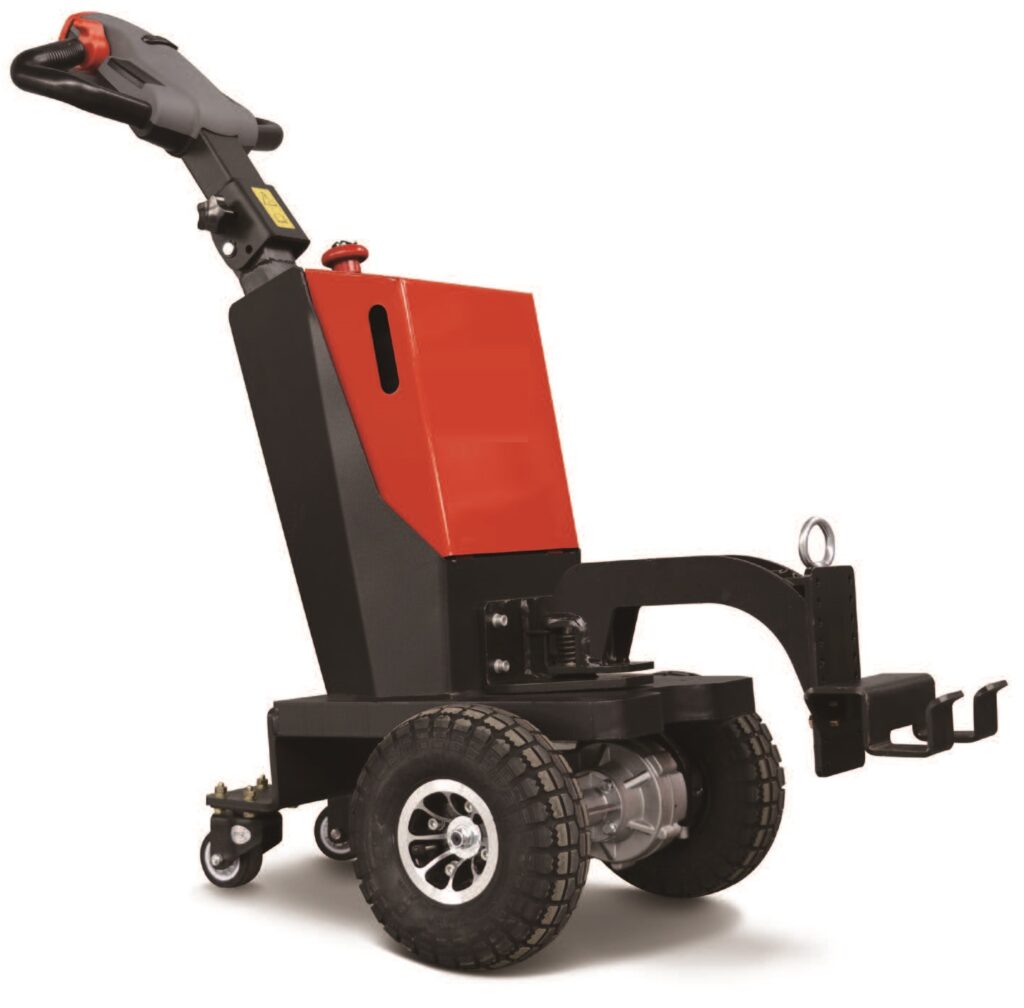 With a variety of features, Battery Electric Tug is your solution when moving heavy loads. Its adjustable control handle increases the ergonomics and maneuverability. The unit also features adjustable speed control and diagnostics via the DC motor controller.
A battery gauge protects the battery from deep discharge. The safe and easy battery exchange makes the unit incredibly reliable as well. Operations can be autonomous with the use of an optional wireless remote control.
The Battery Electric Tug is incredibly easy to move with its inbuilt drive axle. Designed with components from top international brands, its castors are extremely stable and prevent floors from being damaged. Several coupling options are also available.
Specifications:
Capacity – 1000 kg
Tyres – 250 x 85 pneumatic and 75 mm diameter castors
Battery 24V (choice of lithium or sealed lead acid)
DC motor with speed control
Weight – 100 kg
Require something else? 
Still not sure what you're after? Contact our sales representatives for more information or browse our Powered Tug range.
Product Variations
Image
Description
Product Code
Price (excl. GST)

Battery Electric Tug

MTA100

Battery Electric Tug
Lithium battery

MTA100L

Battery Electric Tug
Lithium battery

MTA150L