B3 doorLifter Vacuum Lifter
+ Add to Quote Request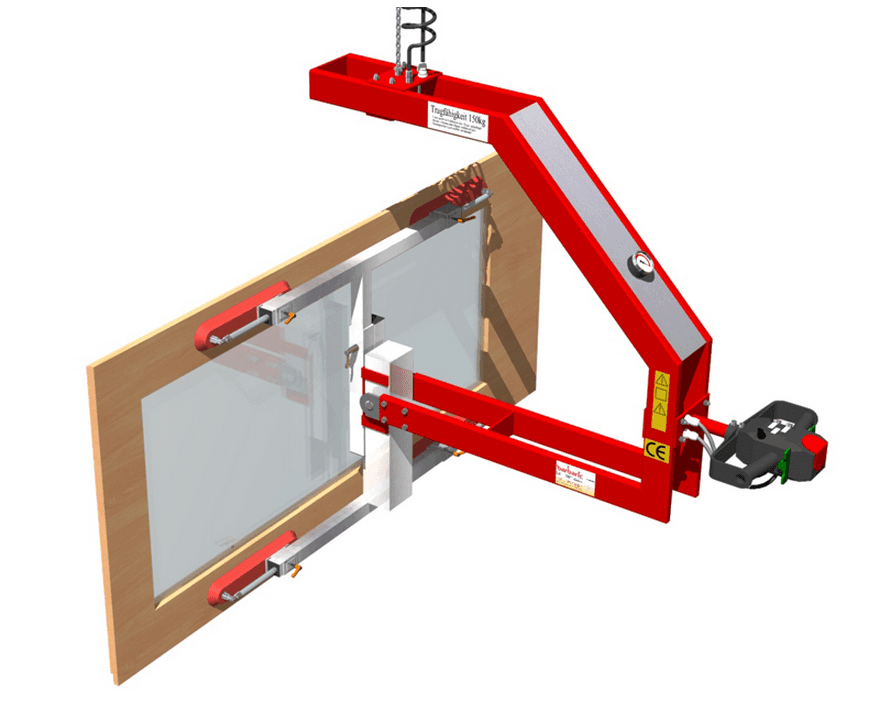 The Barbaric B3 doorLifter is a comfortable vacuum lifting device that easily handles and flips through 180°. The system is ideal for horizontal or vertical transport of heavy items up to 250 kg.
The B3 doorLifter incorporates a range of capabilities that make it an innovative lifting machine. All features have been integrated into the control handle to allow it to easily move heavy items. This means a worker can perform their duties with only one hand and maintain complete efficiency during tasks.
The vacuum lifter prevents accidental release until a door is positioned correctly. It features a tilting range of 180° and its handle and suspension points are adjustable. It has been designed with electronic mechanism for tilting and with variable lifting speed.
Additional Information
B3 doorLifter Vacuum Lifter – lifting, tilting and flipping abilities
Designed for horizontal and vertical lifting and flipping, the B3 doorLifter boasts a special 180° flipping function. The device has variable tilting speeds for comfortable control and is a complete handling system with smart lifting gear. Its ergonomic handle allows for one-handed operation and continuous smooth movement. The device can also handle heavier loads with a Maximum Lifting Load of 250 kg.
Tilting Speed – approx. 6 seconds / 180°
Lifting Speed – 0-10 m/min (continuously variable through frequency converter)
Operating Voltage – 240 V / 50 Hz
Load Capacity – 200 kg or 250 kg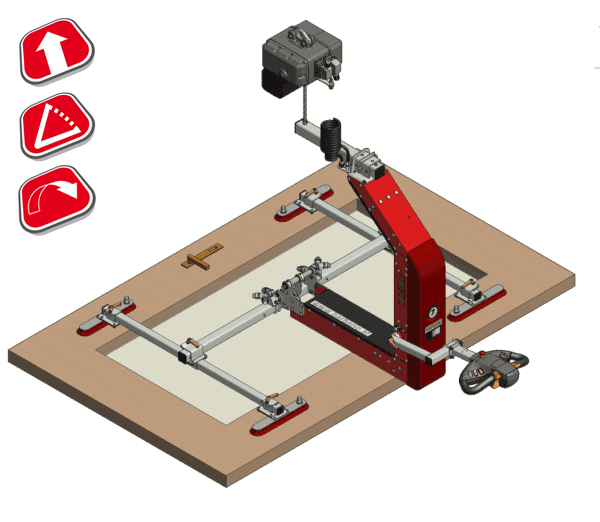 See the B3 doorLifter Vacuum Lifter in action below!
Range of Features!
Lifting and Tilting of 

180° and 250 kg

Fast and infinitely variable lifting speeds
Tilting function allows for door manipulation
Fast and easy manipulation of panels – doors can be flipped
Adjustable control handle and suction traverse
Balance adjustment for different panel sizes and weights
Smooth movement and effortless operation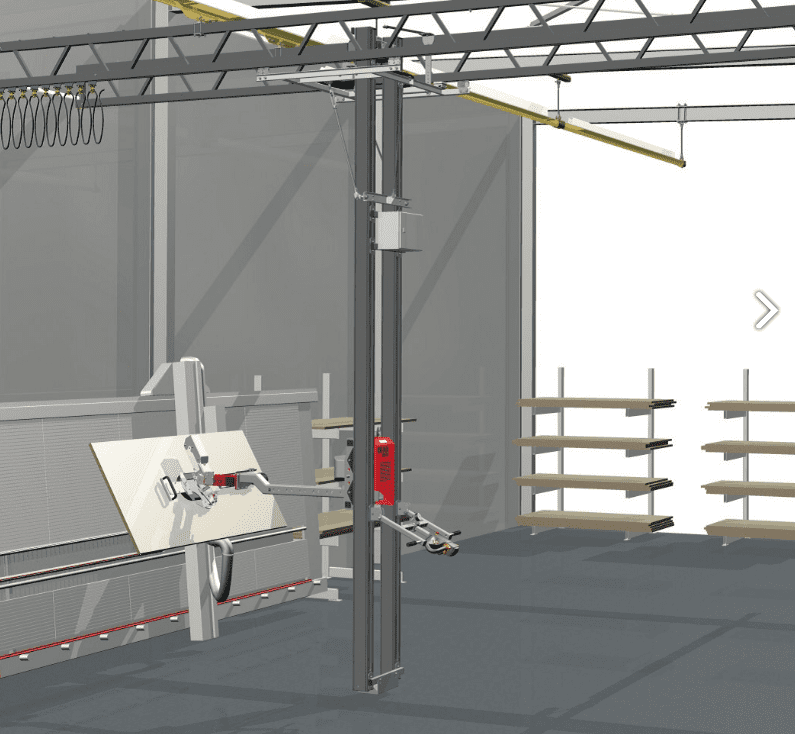 View the entire barbaric range!  
Barbaric is a leader in lifting technology. Explore the range of solutions for glass, wood and other materials handling abilities.
Product Variations
Image
Description
Product Code
Price (excl. GST)

B3 doorLifter 200 kg
Flipping of flat panels up to 2.5 x 1.5 m
Electric flipping mechanism 180 °
Four suction cups adjustable on 1500 x 1200mm H beams

L99104

B3 doorLifter 250 kg
Flipping of flat glass up to 3.2 x 1.5 m
Electric flipping mechanism 180 °
Vacuum ejector with "push off" release of workpiece
Includes safety release system by load cell
Four 270mm suction cups adjustable on H beam

L99211

Option Safe working load 250 kg
Six oval suction cups adjustable on 1750 x 1200 mm beams

L99604