Aerosolv – Safe Aerosol Can Recycling
+ Add to Quote Request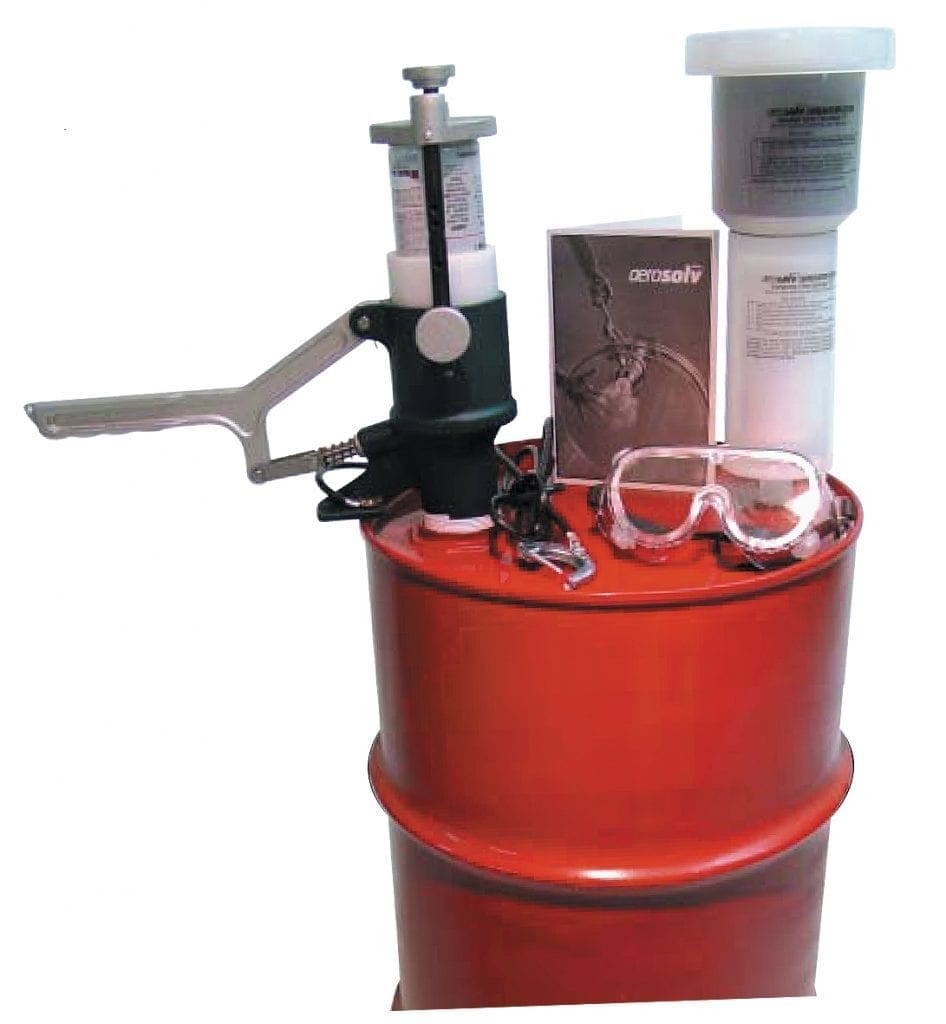 Aerosols are widely used these days, as one spray can reach those tough places we normally can't get to. But what do you do with the empty can? It is a simple answer really – our Aerosolv Can Recycling System will allow you to recycle more than just the can!
The Aerosolv System collects residual fluids, allows for safe can recycling and filters residual propellant. With the press of a handle, it is that easy to have an empty steel can, with no compressed gas, that is ready for recycling. All you need to do is simply place an aerosol can into the unit and lock the safety cap. A carbide-tipped puncture pin pierces the dome of the can in as little as five seconds.
Additional Information
Aerosolv makes tough jobs easier by simplifying can disposal.
The result? No spills, no jagged edges and no leftover chemicals.
The great advantage about this Aerosolv System is that all residual liquids collect safely into the drum and the carbide-tipped puncture is non-sparking. Also, the Combination Filter threads directly to the 20mm (3/4″) bung of the drum and this filter meets air quality and emissions standards by filtering volatile organic compounds. You'll appreciate our Aerosolv System as there are so many safety features, it's a must-have in your organisation!
What is the longevity, you may ask? After 1500 cans (or when the indicator colour changes), the Colourimetric Carbon Filter should be replaced. The Coalescing Filter will accommodate up to 3000 cans.
Find other recycling solutions!
The Aerosolv Can Recycler is an ideal partner with our Can Press, which crushings cans. Alternatively, if a crusher for larger drums is required, then view our heavy-duty Drum Crusher.
Product Variations
| | | | | |
| --- | --- | --- | --- | --- |
| | Aerosolv 7000 aerosol can recycling system | M7000 | | |
| | Aerosolv Combination Coalescing Filter with Colormetric Carbon Cartridge | M7163 | | |
| | Replacement colormetric carbon& filter cartridges (Packs of 2) | M7363 | | |