Aerosol Can Recycling Aerosolv 360
+ Add to Quote Request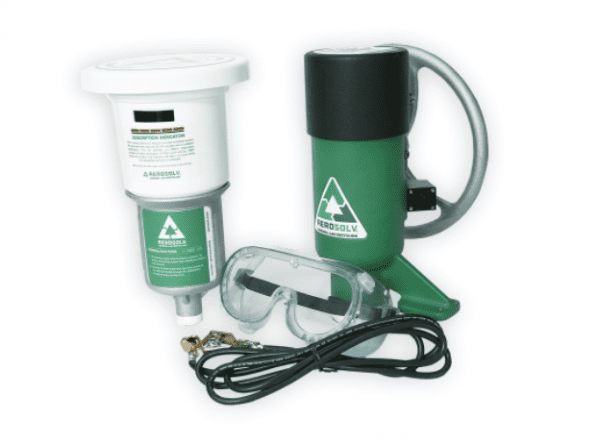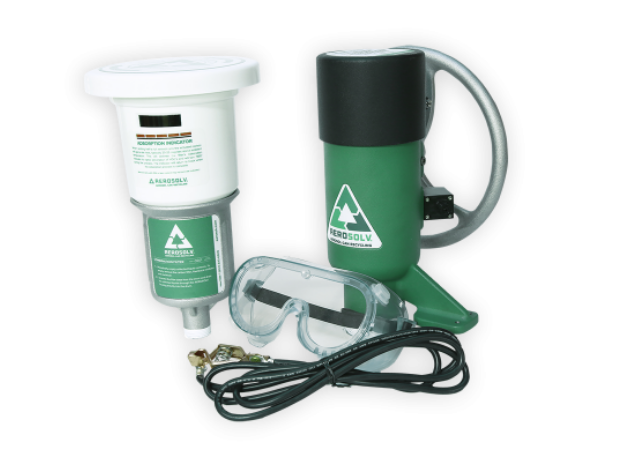 Designed for high volume usage, the Aerosolv 360 is a lightweight and corrosion-resistant system for recycling aerosol cans. The device directs the contents of a can straight into the drum, minimising maintenance and allowing disposal. Odours and potentially harmful VOCs are captured via a two-piece filter.
Equipped with an activation handwheel, the Aerosolv 360 is ergonomic and user-friendly. Turning the wheel allows a user to work the device with ease, securing the can ready for disposal. This new innovation has allowed the recycling process to become fully integrated, thus ensuring users avoid repetitive strain injuries while performing waste management tasks.
Unlike the Aerosolv 7000 model, the Aerosolv 360 ensures a more advanced method of containing an aerosol pressurised vessel, while the can is being punctured. With a range of safety features, these devices aerosol durable and engineered to perform.
Additional Information
Aerosolv 360 is a highly-efficient aerosol can recycling system.
Increase your disposal ability with this unique system that has an ergonomic activation wheel, high-efficiency filter and built-in counter that tracks use and maintenance schedules. The Aerosolv 360 also features an integrated lockout system and tamper-proof design, which eliminates unauthorised use. During operation, the dual seal system secures the can inside and ready at the point of puncture.
The Aerosolv Can Recycling system includes a fully-sealed Puncturing Device with Material Resistant Coating, Integrated Lockout System, Combination Carbon Filter with Aluminium Filter Base, Anti-Static Wire, Safety Goggles and Keyed Allen Wrench.
Features: 
Lightweight and corrosion-resistant design.
Heavy-duty T6 aluminium filter base; engineered to last a lifetime.
Activation Wheel that offers ergonomic operation and ease of use.
Built-in counter that tracks system use and maintenance schedule.
Alignment cone and two-way vented pin to direct flow straight into the drum every time.
Relocated point of puncture, which greatly reduces cleanup and minimises maintenance.
Integrated lockout system to eliminate unauthorised use and secures unit to the drum.
A fully-enclosed dual seal system makes disposal safer and more efficient.
Special high-strength, non-stick insulated coating minimises static transfer while reducing clean up.
Ultra-efficient coalescer extends filter life by 33 % over standard carbon filter.
Eliminate an entire RCRA waste stream and reduce disposal costs.
Accepts cans up to 76 mm in diameter and 203 mm from the bottom of can to the base of dome.
Specifications: 
Weighs – 5 kg.
Colour – Black/Green.
Composition –

Body – Aircraft Aluminium
Puncture Pin – Stainless Steel
Alignment Cone – Nylon
Sleeve – Nylon
Coating – Material Resistant Coating
For information on how to operate the device, download our respective Operation Guide, or view our alternative Aerosolv 7000.
Click the PDF button to learn more.
Product Variations
| | | | | |
| --- | --- | --- | --- | --- |
| | Aerosolv 360 recycling system | M3600 | | |