Dimensioning System iDimension PLUS XL
+ Add to Quote Request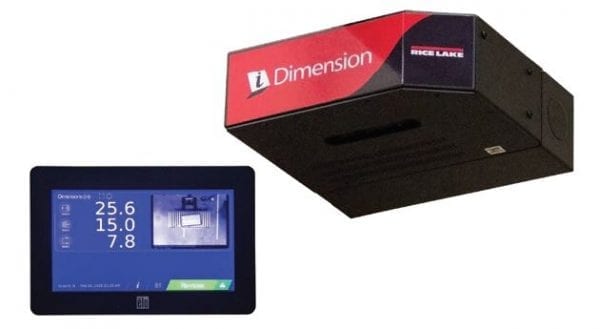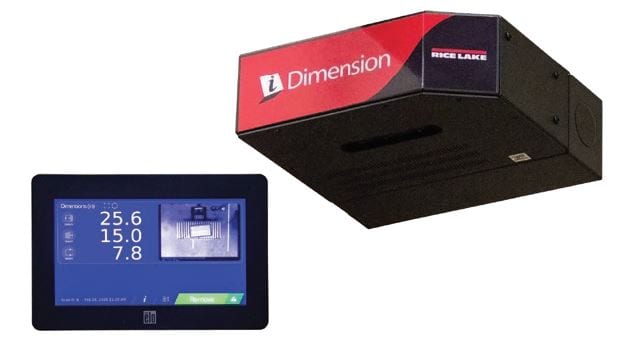 The iDimension PLUS XL was created with integration in mind, allowing you to install a dimensioning solution that fits seamlessly into your existing workflow. This technology was created to boost workplace flexibility and efficiency while also improving accuracy when measuring or weighing items that are ready for shipping. Install this dimensioning solution anywhere over a conveyor, table or scale from a pole, ceiling mount or support beam. Has "Legal for Trade in Australia" certificate of approval NMI 13/1/35.
With the iDimension PLUS XL, you increase your ability to measure, weigh, scan and dimension boxes, parcels and irregular shaped items. Unlike the iDimension PLUS, the XL model allows you to install the system in a variety of locations, to suit your operations as they are. It can easily be installed into a kiosk or existing production line, or a custom solution can be created. An optional device support stand is available for installation over a static roller conveyor or the Elevated Load Cell Stands. These stands are a kit consisting of two stands, load cells, junction box, two adjustable stabilizing braces, levelling shims and hardware. Custom gravity or powered conveyors can be fitted to these Load Cell Stands. There are 18 sizes available. Just ask our sales facilitators for details.
.
Additional Information
Welcome to a New Era of Shipping
The iDimension PLUS XL is the quickest static solution for determining the dimensions of boxes, flats, polybags, tubes, and irregular-shaped products. By delivering precise dimension and weight estimates required by shipping, package and mail carriers, revenue loss is prevented. This system is ready to go in any workplace – simply open and assemble to instantly start dimensioning products with accurate measurements.
It's fast and accurate
Parcels are dimensioned faster and more precisely than by hand or manual measuring, removing the possibility of mistakes. Dimensions are automatically computed in an industry-leading 0.2 seconds, and within 5 mm. Packages having irregular forms, such as cylinders, spheres, tubes, polybags, and uneven shapes, are estimated to within +/-12.7 mm.
State-of-the-art technology
This system optimises time and efficiency for static outbound shipments by combining various proprietary 3D imaging technologies with sophisticated algorithms. Envelopes and tiny parcels are measured and weighed using a unique flat-detection technique for objects under 30.5 mm. Each dimension offers an overhead picture for use in package damage claim discussions. A high-resolution 4K picture is also offered as an option.
The XL model is more versatile and flexible
The iDimension PLUS XL is developed particularly to provide more options when installing a dimensioning system. It can be mounted on a pole, ceiling mount, or support beam and placed over a conveyor, table, or scale. This model has all of the benefits of the iDimension PLUS, with the added ability to install the scanning head at 1.5 metres (60 inches) and 2 metres (80 inches). The scan area is customisable and has a compact footprint, making it easy to integrate into any workstation. Automatic and manual trigger options are available.
Easy integration thanks to unique features
The iDimension PLUS XL has a powered USB hub for use with multiple peripherals as well as a UPS WorldShip interface. A USB barcode scanner with keyboard wedge emulation is also available as an alternative, which will manually trigger dimensioning and provide barcode text data to the web service API. The whole system takes approximately 30 minutes to set up. There is no need to install any other software. To access advanced configuration and communication settings, log in to the web-based interface.
Expert and Accurate Dimensioning like never before!
In less than a second, the iDimension PLUS XL provides carriers with the dimensions and weight of pallets and shipments. It offers a flexible and simple solution that helps customers determine the proper freight class and accurate measurements of an item, thus eliminating the risk of extra carrier costs.
Standard Features:
Easy to assembly with limited operator training required, up and running within 30 minutes.
Displays dimensions in less than 200 ms.
Requires virtually no special alignment or special handling while placing a package to increase throughput with adjustable scan zone and area of interest.
Includes 180mm USB Touch Screen Monitor:

Displays dimensions live overhead image, status and weight if the scale is directly attached;
Initial set-up and configuration wizard;
Access to operator controls and functions.

Dimensions parcels at 0.2 in (5 mm) legal for trade accuracy.
Dimensions irregular, shaped packages, polybags and uneven shapes to 1cm legal for trade accuracy using automatic recognition.
Legal for trade measurements do not determine the minimum and maximum measurement capabilities available, see website for measurement capabilities.
Images:
Included low-resolution colour image captures an overhead photo of every item, available in .bmp or .jpg
format through XML API integration.
High-resolution colour image, 2880 x 2160 pixels, available via the iDimension Plus 4K with a 4K (ultra high definition) camer

a (

Code: 200975).

Th

e 4K camera provides a high res colour image of the object measured, allowing more zoom in to see defects on a picture.
Peripherals:
Optional powered USB Hub for use of more than one peripheral and UPS Worldship interface.
Optional USB barcode scanner with keyboard wedge emulation will manually trigger dimensioning and add barcode text data into web service API.
BenchPro Shipping and Postal Scales. 150 kg listed below but 30 and 75 kg versions with various size weigh platforms are also available.
Options:

Mounting bracket with 110-240 power supply overhead mount and 7m power cord.
USB display ram mount kit.
Floor mount stand assembly, 3100 mm in height, with adjustability from 1.2 m to 2.0 m mounting height
But wait – there's more! Check out the entire range.
Browse the great range of iDimension and Weighing products or watch the video below.
Continue browsing the Cubing and Weighing solutions for alternative options. 
Click the PDF button to learn more.
Product Variations
Image
Description
Product Code
Price (excl. GST)

iDimension PLUS XL
With standard HD (high definition) camera

204601

iDimension PLUS XL
With 4K (ultra high definition) camera

204602

Floor stand for PLUS XL
Conveyor and/or scale extra

185107

Installation Kit iDimension XL Plus
Includes hardware 2 USB cables
and 7m power cable

198708

Software – Webserver database collection and integration program
Add the software only if you are not at ease with collecting the data straight from the API which is also possible. The software just makes it easier.

175812

75 x 0.02kg mild steel scale 450 x 450mm platform

202191

75 x 0.02kg scale
450 x 450mm roller platform

202190

150 x 0.05kg mild steel scale 510 x 510mm platform

182396

150 x 0.05kg scale 510 x 510mm
Roller conveyor weigh platform

182398

150 x 0.05kg mild steel scale 600 x 600mm platform

182400

150 x 0.05kg scale 600 x 600mm
Roller conveyor weigh platform

182402

Elevated Load Cell Stands replace existing supports on a conveyor to convert it into a scale – 450kg capacity

212662

QuickScan QD2131 KBW USB Wand Emulation RS-232 with USB cable

176307

Digital Weight Indicator

196327