ExpressCube Cubing and Weighing Countertop
+ Add to Quote Request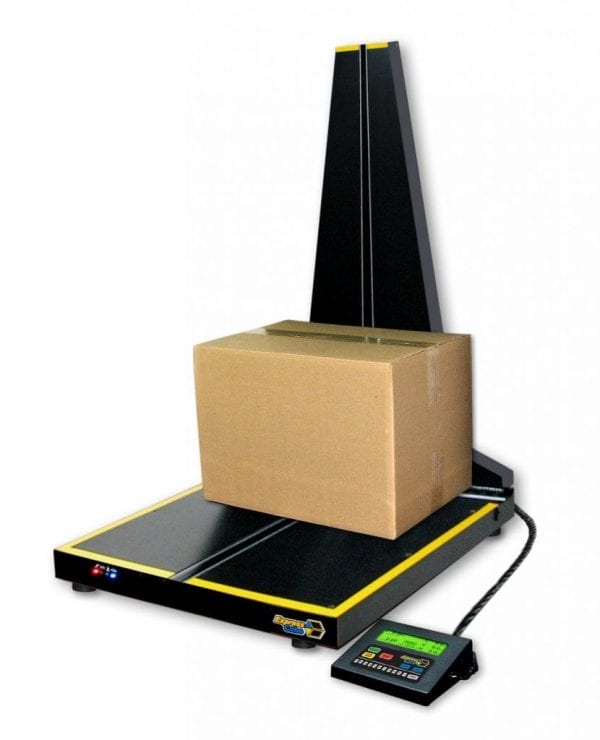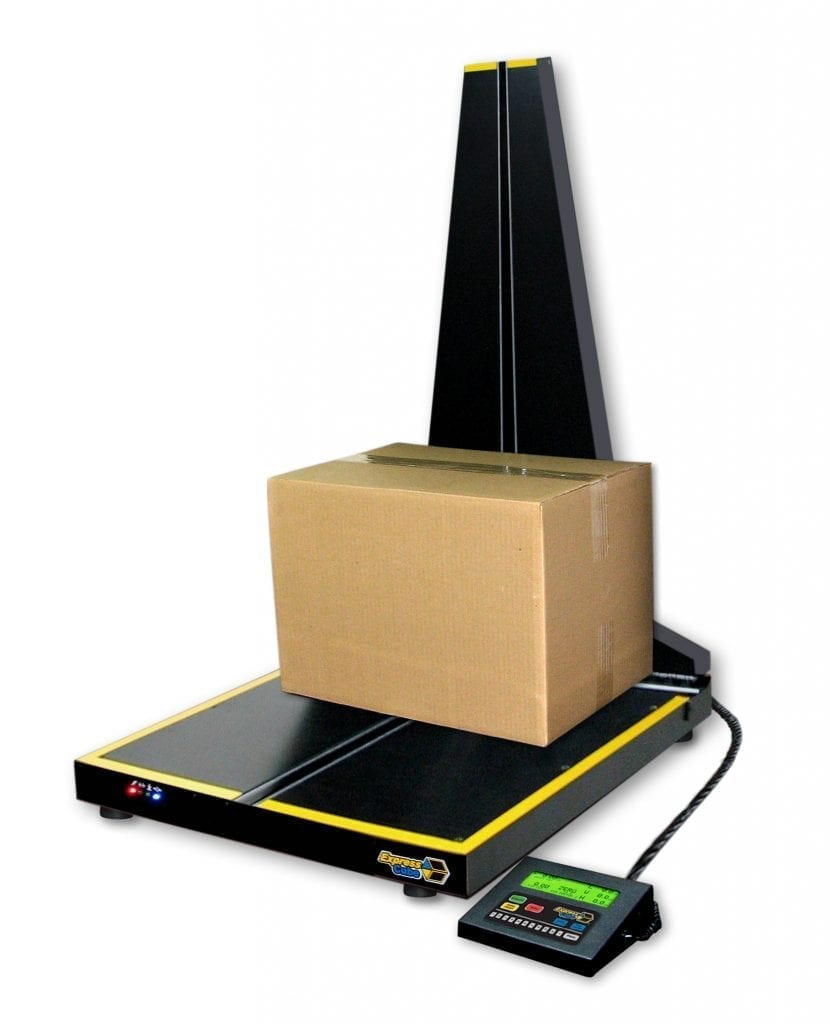 The ExpressCube countertop systems are low cost, 70kg capacity cubing and weighing devices designed to meet point of sale, factory shipping, office, warehouse, mailroom, order fulfilment and logistics applications. The units are capable of weighing and measuring the dimensions of cuboidal (rectangle/square) objects and calculating the dimensional weight based on user defined cubing factors.
ExpressCubes have the following unique attributes:
Countertop units set up within 5 minutes
Do not require any special lighting conditions
Not effected by the close proximity of other devices
Physical room dimensions do not limit the use
Do not emit any laser light, therefore no long term adverse effects on the eyes
Can measure dimensions quickly and quietly
Optionally available with a conveyor deck (Code MEC480R) for continuous applications
Product Specifications:
MEC165R Size:  650 x 610 x 910mm (LxWxH) Weight: 16kg  Maximum dimensional capacity: 610 x 460 x 760mm (LxWxH)
MEC265R Size: 650 x 770 x 1065mm (LxWxH) Weight: 18kg  Maximum dimensional capacity: 600 x 655 x 940mm (LxWxH)
Optional Display Device – LCD Controller
The LCD controller is a full-featured durable ExpressCube user interface designed for warehouse and other environments that are not suitable for
computer operations. The LCD controller can be desk or wall mounted.
Check out our other options, including the Conveyor Deck Series – ExpressCube our Cubetape our iDimension cubing & weighing systems and our Freight Volume System.
Product Variations
Image
Description
Product Code
Price (excl. GST)

Counter top cube/weigher 70kg
Maximum dimensional capacity: 610x460x760mm

MEC165R

Counter top cube/weigher 70kg
Maximum dimensional capacity: 600x655x940mm

MEC265

LCD Controller (optional)

MLCD