Gorbel Workstation Gantry Cranes
+ Add to Quote Request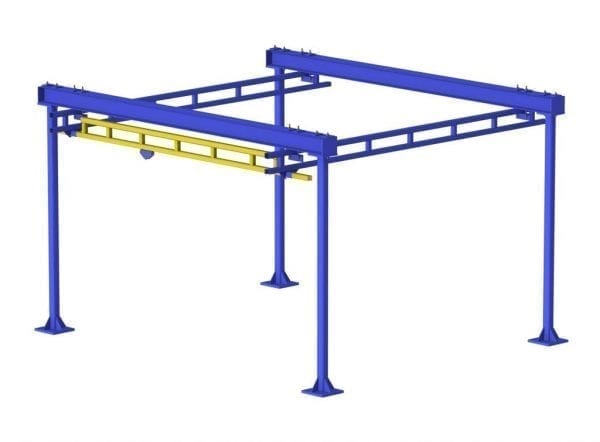 Our Gorbel Workstation Gantry Cranes (sometimes called Bridge Cranes) provide the ideal solution for an ergonomically effective, flexible and efficient handling assistant! Lifting and shifting from above is often the easiest way to solve handling problems. Available as a Ceiling Mounted, Freestanding or Monorail construction, they are incredibly strong and responsive.
The steel enclosed track, lightweight crane profile provides the assistance needed to increase productivity and get the job done. They have the ability to span up to 10 metres and have various profiles and configurations ranging from 125 to 2000 kg in total capacity.
Add our Vaculex Vacuum Tube Lifter, VacuBoy vacuum handling device, an electric chain hoist, air hoist, balancer or our Quick-Lift Rail and you are on your way to working with ease.
Additional Information
Gorbel Workstation Gantry Cranes can be customised to suit lifting requirements. 
A proven way to improve productivity, quality and your working environment, Gorbel Workstation Gantry Cranes are constructed from robust steel and aluminium. They utilise an enclosed track that is strong and also lightweight. These cranes ensure there is no stress on a building's structure. Installation is easy and they can be flexibly relocated for future use.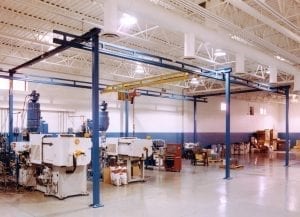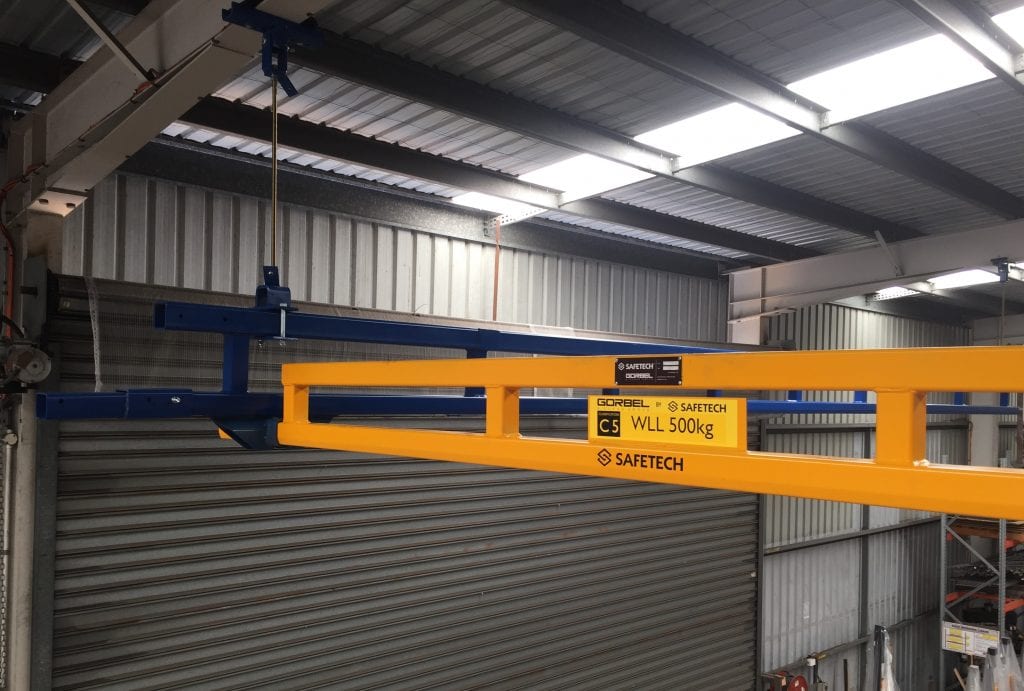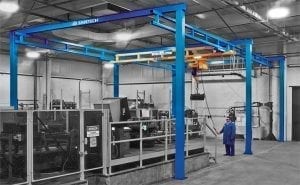 These units offer a number of benefits for your organisation, including:
Enclosed tracks – long-lasting and for easy movement.
Rigid runways – no "crab-walking" of the bridge or additional movement; ensures superior load positioning.
Easy installation – it's so simple to install.
Smooth-rolling surface – an easy movement of bridge and trolleys.
Multiple track profiles and spanning capabilities – these units are adaptable and cost-competitive.
What are your requirements?
These Gantry Cranes come in the following typical arrangements:
Ceiling Mounted – 

Incorporates two parallel runways (tracks) and a bridge rail (crane rail) spanning between the two. Provides full lifting coverage over a rectangular work area.

Freestanding – S

ame as above however the runways are supported from a freestanding structure.

Monorail – 

A single crane rail supported from the ceiling or a freestanding structure.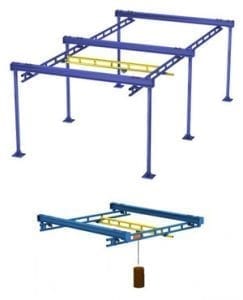 Want to learn more?
Let us help you custom order your own Gorbel Crane System, contact one of our sales representatives to help you identify the right requirements! Alternatively, learn more about this Bridge Crane.
Click the PDF button to learn more.