Freight Dimensioning Systems
+ Add to Quote Request
Our Freight Volume and Dimensioning Systems are designed to Dimension, Weigh and Scan (DWS) parcels and shipments. They include highly technological components like automated scales and cameras to record the data of goods ready for any logistics facility. Acquiring the dimensions and weight of a parcel, they scan barcodes and easily sort packages along a conveyor line.
Freight charges have always been based on either weight or volume weight, and in most circumstances, whichever is greater. On average, the volume weight calculated (using the maximum dimensions L x W x H multiplied by a density factor, such as 250 kg/m3) can be twice the physical weight. This means that the volume weight is greater than the physical weight for an average of 75 per cent of shipments. With our Freight Dimensioning System, your parcels, pallets and goods will be measured accurately and efficiently. There are various models to suit applications and requirements.
These systems are certified, including streamer trimming, under International Standards for Multi-Dimensional Measuring Instruments and Check weighing Systems.
Additional Information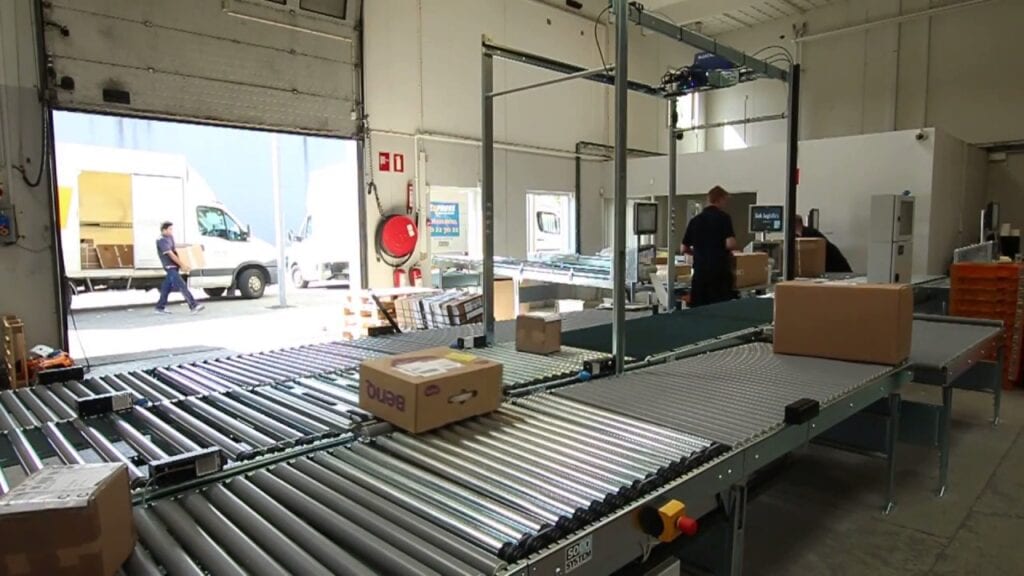 A Freight Dimensioning System that increases efficiency and accuracy. 
Our dimensioning systems provide word-class innovation for logistics companies and high-volume warehouses. They ensure cost-effective and reliable measuring and distribution of packages, parcels and pallets. These systems can be supplied as a standalone unit, or integrated with your current system. Freight Volume Systems, parcel conveyors and parcel sorting provide many great options to improve your packaging and weighing process.
Standard Features:
Certified dimension measuring system
Certified automatic dynamic scale
Sturdy and reliable construction
Simple operation
Positioning of shipment not critical
Mathematical streamer trimming
Operated by scanning barcodes
Barcode filter defines approved codes
Complete conveyor belt control with graphical status image
Windows XP
Multitasking
SQL database
Automatic transfer of data to client's FTP server
Complete motor control with safety relay and emergency stop for the primary circuit
Photos of shipment from the front and rear, angled (stores images for two months)
Choose the right system for effective parcel or pallet dimensioning. 
M101 Freight Volume System
This system can be configured as a manual system with a barcode reader or an automatic system with barcode reading and sorter output. It also has a standard throughput with a dynamic scale that is able to deliver 1000 parcels an hour and operating by scanning barcodes.
Dimensions:
Length – 200-2500 mm
Width – 100-1000 mm
Height – 100-1000 mm
Weight – 0.25-60 kg
Capacity – 1000 parcels per hour
M202 Pallet Volume System
This option is a dimension scanner for weighing and cubing palletised goods and large cargo. It's a semi-automatic system that moves pallet loads along through a queue, once one is removed. The M202 can also be configured with different buffer capacities as well. Loads can be accessed via pallet trucks or forklifts.
Automatic weighing, image capture and dimensioning
Barcode is scanned using a hand scanner
Fully automated data integration with the client's IT systems
Max pallet size 2500 L x 1500 W x 1800 H (mm)
Dimensions:
Length – 300-3000 mm
Width – 200-1500 mm
Height – 200-1800 mm
Weight – 2.5-1500 kg
Capacity – 400 pallets per hour
M505 Freight Volume System
Complete high volume and high speed, the M505 is a high-end dimension scanner with sorter capabilities. It is the perfect DWS system for use by couriers, freight forwarders, postal services, and pick-and-pack warehouses. This is a complete solution that has automatic barcode reading, dimensioning, weighing and sorting features. Barcodes can be filtered, rejected or accepted in the sortation process. Cameras are mounted above the parcels and the barcode reader automatically scans up to fives sides (front, back, top and either side). The interface also has touchscreen functionality.
1400 items per hour throughput
Can measure up to 1700 x 800 x 800 (mm)
Fully automated weighing, dimensioning and barcode reading
Image capture
Fully automated data integration with the clients IT systems
More conveyor can be added to infeed onto the system.
TS means top scanner and DH means dimension head.
Dimension:
Length – 150-1200 mm
Width – 100-800 mm
Height – 20-800 mm
Weight – 0.1-50 kg
Capacity – 4000 parcels per hour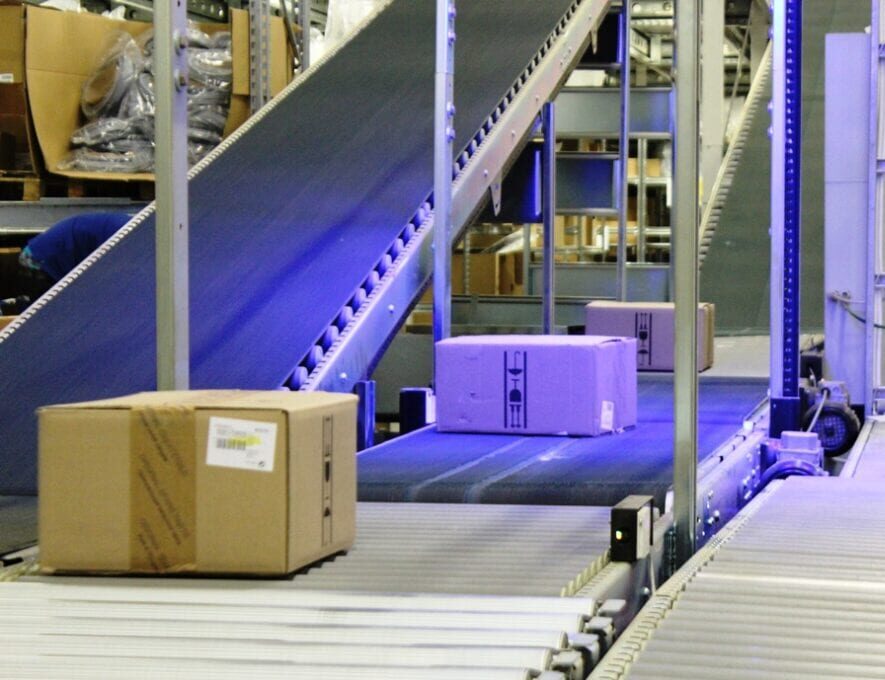 Additional Options:
Wireless barcode readers
Automatic barcode readers
Label filter with priority configuration
EDI database for shipments known in advance
Route database
Error log
Need an alternative automated solution?
For other options, check out our iDimension range and our  ExpressCube range.
Click the PDF button to learn more.
Product Variations
| | | | | |
| --- | --- | --- | --- | --- |
| | M101 Parcel Conveyor | M101 | | |
| | M202 Pallet Conveyor | M202 | | |
| | M505 High Volume DWS solution | M505 | | |