Powered Trolley Kit eDrive
+ Add to Quote Request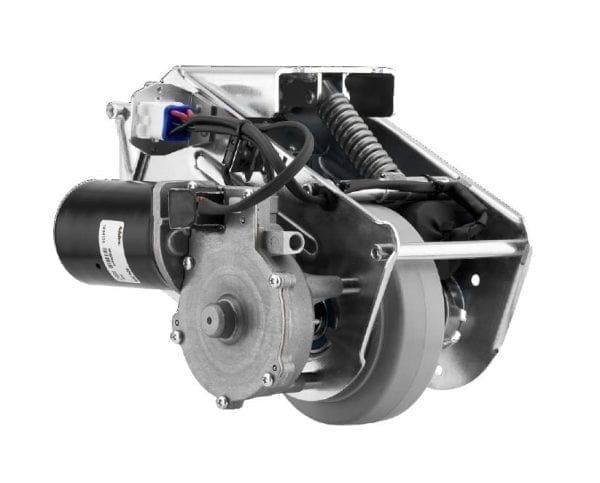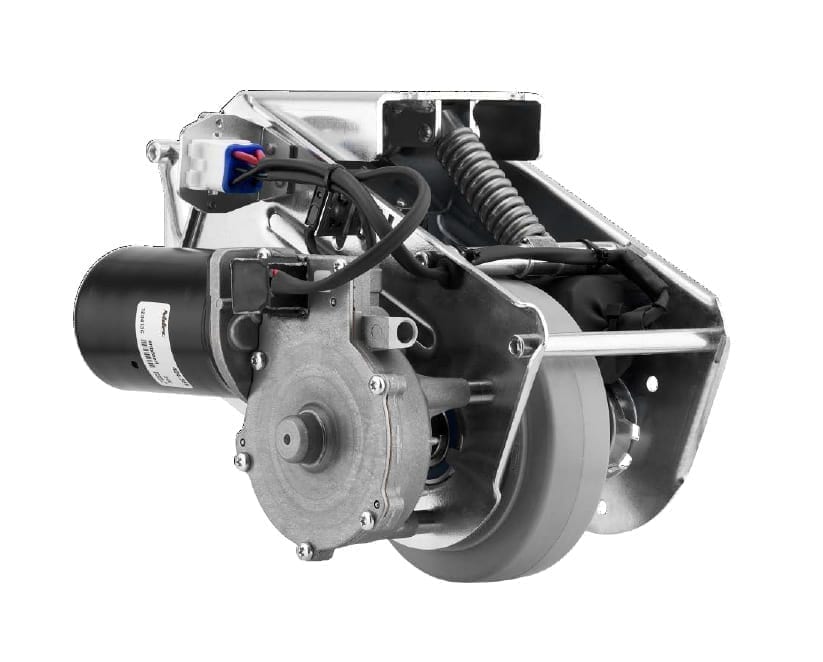 Effortlessly move heavy loads with our e-drive Powered Trolley Kit. This special device assists manual handling applications with extra power and quality performance. Remove physical exertion and motorise your trolley or cart with this flexible powered wheel.
The device easily mobilises loads to increase workplace efficiency. It is the perfect assistant for improving productivity and performance by reducing manual effort. It easily plugs in and installs to a wide variety of existing trolleys.
The Kit consists of an e-drive flex unit, control unit, handle, mounting kit and battery (with a suitable battery charger). Certified in accordance with relevant safety standards, the kit can withstand a maximum total load capacity of 400 kg.
Additional Information
Improve your safety with the e-drive Powered Trolley Kit!
The e-drive is an electronically powered castor that is exceptionally easy to use. It improves logistics, productivity and user safety, all while reducing the risk of injury. Heavy loads are moved with minimal operator energy and with intuitive controls. The unit attaches quickly and flexibly to any transport equipment. The innovative Kit ensures loads are kept under control. The handle allows the trolley to move forwards and backwards around corners, tight spaces and uneven surfaces. Its integrated spring makes sure the e-drive is always on the ground. This enables the trolley to move loads up to 400 kg, without operator exertion – creating a healthier and safer working environment.
The e-drive is a must for any industry!
This device is perfect for hotel, laundry, hospitality, healthcare, airport, food distribution, induction trolleys and servicing applications. It can be fitted to most existing trolleys and comes complete with a range of ergonomic features. The wheel adds user value by preventing workplace injuries or strains, which are commonly associated with manual handling activities. It improves the stability of the total load and has infinite speed regulation (forward and reverse). The device is easy to use for all operators and has quick plug-and-play installation (ideal for retrofitting).
Technical Specifications: 
Installation Height 170 mm
Length 315 mm max. (emergency release actuated)
Width 190 mm
Height (retracted) 145 mm
Max. uneven surface unevenness +/- 15 mm
Lifting force / down force 400 N
Weight 6 kg
Protection Grade IP X4
Operating Temperature 5°C to 40°C
Storage Temperature -20°C to 50°C
Suitable for approx. 200 run-cycles
Power 24 V DC
Download our brochure to learn more about this unique product and how it can increase performance in your workplace. Prevent neck, back, shoulder and wrist pain by turning your trolley into a powerful machine! The Kit comes complete with a handle (with easy acceleration), a battery pack, a control unit and a battery charger.
Browse our other products!
Find alternative solutions for Powered Trolleys and equip your workplace with a great handling device.
Click the PDF button to learn more.
Product Variations
| | | | | |
| --- | --- | --- | --- | --- |
| | e-drive Powered Trolley Kit | E-DRIVE | | |