Cubetape Dimensional Weighing System
+ Add to Quote Request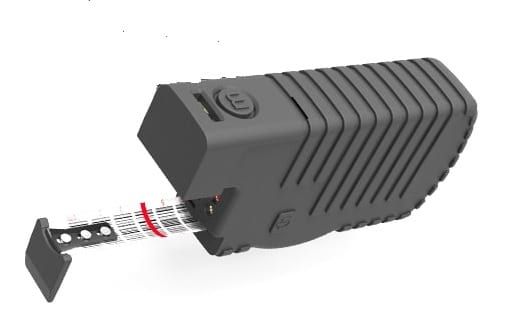 Cubetape is a portable, pocket-size, automated volumetric weight calculator. Extremely easy to use, it provides dimensional measurements of parcels and pallets in seconds. As an innovative weighing solution, the Cubetape collects item and dimensional data and integrates this information seamlessly into existing applications to provide shipping costs for all freight types.
This is a mobile, low-cost solution for accurate dimensional weight calculations. Commonly used within logistics industries and transport companies, it saves money and is hassle-free to use. Calculations can be verified by customers to avoid disputes or potential back charges. 
Additional Information
Cubetape provides automatic input for parcel and pallet dimensioning!
As an easy-to-use parcel dimensioner, the Cubetape works with any shipping software to eliminate manual data entry and automatically input measurements (like length, width and height). The Cubetape accurately determines the cubic weight of an item and synchronizes this with a fully integrated software package, reducing the time taken to process items and maximizing profits. It eliminates data errors and costs associated with this, all while ensuring accuracy; especially as it increases user productivity and weighing efficiencies.
Measure any shipment, optionally scan barcodes and Cubetape converts the details to a volumetric result. This is a new generation in dimensional measurement that incorporates the latest in wireless technologies, offering the ultimate in mobility and efficiency.
Smart – Small – Mobile – Flexible – Saves Money – Safe

Features: 
Combines cordless barcode scanning with dimensioning.
Improves productivity and convenience for shipping, freight and warehouse operations.
Pairs with a tablet, wearable, PC or mobile computer to increase data entry accuracy.
Data is transmitted via Bluetooth to the host system. Measures pallets and parcels at any time, within 3 metres of the host station.
Can integrate with existing shipping, warehouse and freight management systems.
Eliminates manual entry of barcodes, length, width and height, and provides a collection of critical operational data.
Small enough to fit in the palm of a hand.
Easy 2-minute installation.
Durable construction with rubber cover. High-quality electronics ensure reliability.
Specifications: 
Tape Measurement – 19 mm x 3 m; range from 5 cm to 300 cm
Power – Li-ion Battery Powered; minimum 8 hours charge on heavy-duty cycle.
Scanner – 1D Optical, 650nm visible laser diode
Physical Dimensions – 1400 x 76 x 31 mm
Weight – 260 g
Temperature – -20°C to 50°C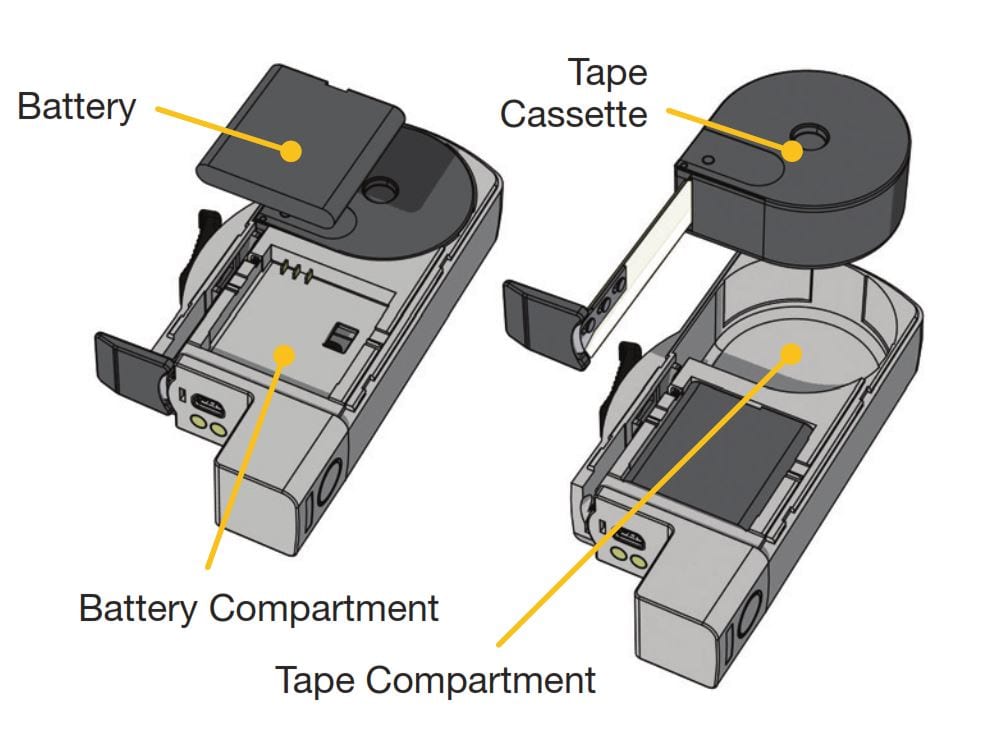 The contents of the Cubetape include the following items. More information regarding the specifications of this device can be found in the supplied PDF download.
Require an alternative solution? 
View our great range of Packaging, Cubing and Weighing products.
Click the PDF button to learn more.
Product Variations
Image
Description
Product Code
Price (excl. GST)

Configurable Scanner Dimensioner – USB Cable –
Black Charger and Bluetooth Bridge including cable

C190POS
$1,095.00