Hand Trucks Aluminium Special Purpose
+ Add to Quote Request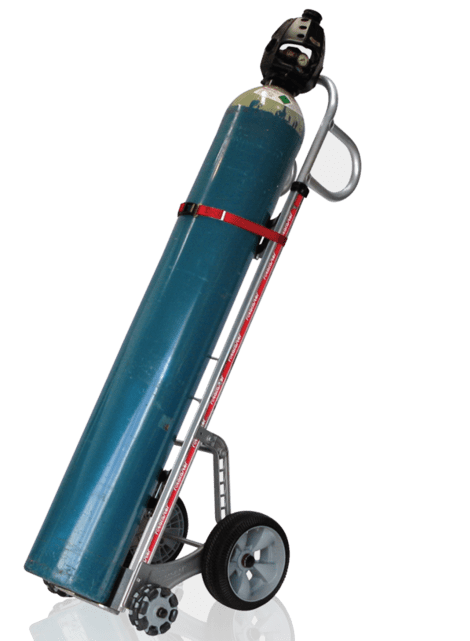 Special Purpose Rotatrucks have been produced to handle particular containerised loads like milk and bread crates, drums, pails, kegs, water bottles, gas cylinders, drums, batteries and ceramics.
The unique ergonomic design of the Special Purpose Rotatrucks eliminates bending and minimises the effort required to lift and transfer items to and from pallets.
The self-supporting wheel base with foam-filled wheels ensures less repetitive lift motion and pull back from the load. This eliminates bending and minimises user effort which provides the operator with a minimal chance of injury. They provide productive and safe material handling solutions across multiple industries.
Additional Information
Milk Crate hand truck
The Milk Crate Rotatruck is the easiest, quickest and safest way to handle multiple milk crates. Designed specifically for Australian milk crates it eliminates bending and minimises the effort required to pick up, transport and release milk crates while improving efficiency and productivity enhancing safety and reducing the risk of injuries when handling milk crates. The Milk Crate Rotatruck uses hooks, which make the job of moving milk crates much faster than with a foot plate and let you turn on a pin in the smallest of cool rooms. Your stack will be stable to a top bracket preventing any swaying. The Milk Crate Rotatruck with a narrow wheel base is specifically designed and developed to fit between milk crate stacks. This eases the crate handling, especially in confined spaces.
Water Bottle hand truck
Water Bottle hand truck is the easiest, quickest and safest way to handle large and heavy water bottles or other items. The ergonomic and award-winning design with a self-supporting wheelbase minimises repetitive pullback and user effort and fully supports the load. Rotatruck's construction utilises levering, rather than lifting, eliminates the need for reversing on kerbs and allows continual forward movement during operation. Manual material handling with a Rotatruck is easier, quicker and safer.

can carry up to 6 water big dispenser water bottles
can hold a combination of boxes and bottles
trays fold flat against the frame when not in use for use as a standard Rotatruck for larger loads
4 or 5 or 6 bottle models are available (please select from the panel above)
rubber stops help hold bottles in place and are adjustable to accommodate various bottle sizes
Keg handling hand truck
The Keg hand truck is ideal for easy and secure handling of kegs and other items like LPG gas cylinders etc. The self-supporting wheel base increases safety, efficiency and productivity when handling various kinds of materials. The load is fully supported which leaves hands free, reduces the pull back effort required by the user and increases ease of handling and transportation speed. The 4×4 Rotacaster base is the ideal application for confined spaces like cellars and cool rooms. Rotacaster multi-directional wheels enable the Rotatruck to go directly sideways without turning and swiveling and provide 360-degree mobility nearly on the spot. The 4×4 RC Rotatruck is best suited to firm flat surfaces like factory floors or cellars.
The curved frame secures the load and prevents curved items from rolling over the side but also carries various other types of load
The optional keg hook additionally secures and fixes the load when moving
Beverage Stock hand truck
Heavy-duty steel frame construction of traditional delivery trucks with the unique self-supporting wheel base of a Rotatruck. The award-winning self-supporting multi-directional Rotatrucks are based on a highly mobile wheeled base. It eases handling, reduces the risk of injuries, increases productivity and handling speed and provides an immediate return on investment. The All Terrain wheelbase with microcell foam rear wheels navigates with ease through rough surfaces. The heavy-duty yellow powder-coated steel fabrication with an extra big nose carries a load of up to 250kg.
Steel Monster hand truck 350kg
The Monster hand truck is the easiest and safest way to handle large heavy items like appliances and furniture. The unique design of the self-supporting Rotatruck fully supports the load and minimises the need to balance or pull back the weight. The ergonomic construction utilises a lever to avoid lifting, and reversing on kerbs and also allows continual forward movement during operation.
Product Variations
Image
Description
Product Code
Price (excl. GST)

Rotatruck Bread Crate Truck
12 Crate Aluminium Hand Truck
1080/R3 1400mm Frame Double Loop Handle
Toe plate 508x410mm
2×2 catches (K)

B23BC-12

Rotatruck Crate Type Aluminium Hand Truck
1070/R3 wheel base Vert Loop Handle
Hi Strength Frame
Toe plate 320x24mm 2×2 catches – for Crate Type A (NSW) (K)

B23MT-01-A

Rotatruck Narrow Crate Type Aluminium Hand Truck
1070/R3 wheel base Vert Loop Handle Hi Strength Frame
Toe plate 320x24mm 1×2 catches – for Crate Type A (NSW) (K)

B23MT-N01-A

Rotatruck Aluminium Keg & Cellar Hand Truck
4xR2 Std Loop
990mm Curved Frame
Toe plate (457x190mm)
Capacity 230Kg (K)

B23RC-50

Rotatruck Aluminium Hand truck 6 Water Bottles
1320mm Frame 1080/R3 Double Loop Handle 1400mm
Capacity 230Kg (K)

B23WT-06

Rotatruck Steel All Terrain Monster Truck
Ratchet strap NOT included
Capacity 350kg (K)

B2480

Rotatruck Steel All Terrain Beverage Truck
Ratchet strap NOT included
Capacity 250kg (K)

B2482

Rotatruck Steel Stair Climber Hand Truck
R3-125 Tall Frame with Ratchet Strap
Capacity 250Kg (K)

B24SC

MiniPallet Large Black 400 x 260mm

B2060-0301

Ratchet Strap-Load Restraint- for Aluminium Frame (K)
Includes Backing Plate for 37mm Aluminium. Bar 13-3209-

B9001-01

Ratchet Strap – Load Restraint + aluminium bar (K)

B9001-01A

Load Restraint Strap Pack 900mm

B9003-01

Ratchet Strap-Load Restraint- for Steel Frame (K)
Includes Backing Plate for 32mm Bar 13-3210-

B9001-02

Load Restraint Strap Pack 1600mm

B9003-02