Hydraulic Product Tilters
+ Add to Quote Request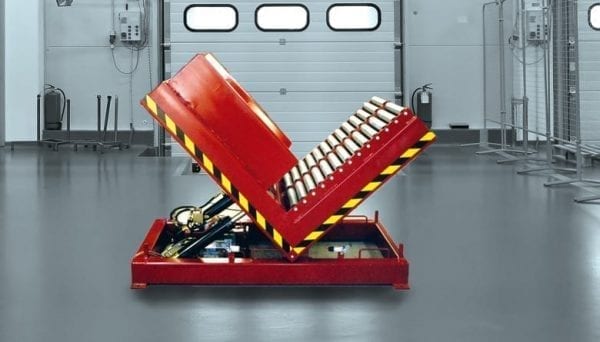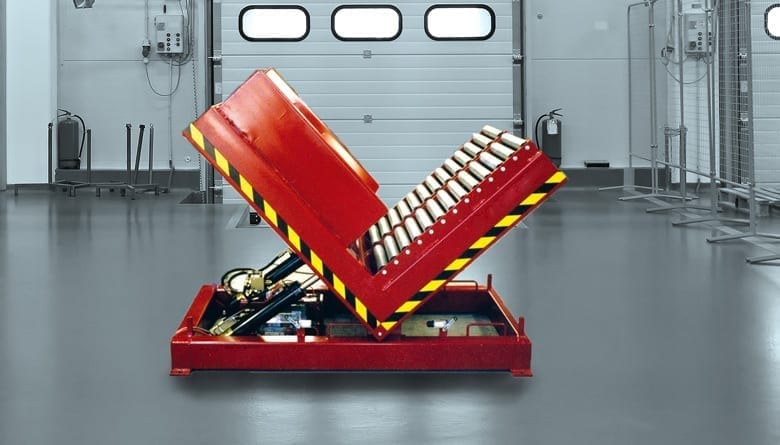 Our Hydraulic Product and Pallet Tilters lift and tilt with ease, so products can be serviced by an operator in a safe and ergonomic manner. They have been designed to improve working conditions for efficient height and angle access. These devices are commonly used for tilting rolls, assembly work and loading/unloading stillages, containers, bins and bags. 
Hydraulic Product Tilters are a beneficial solution for accurately positioning work. They use a hydraulic cylinder to pivot a platform on one side. The angle of the tilt can vary, but most tables require no more than 40o degrees. These devices can also incorporate a scissor lift table, capable of lifting 1400 kg.
If the supplied standard models do not suit requirements, sizes and capacities can be customised accordingly.
Additional Information
Hydraulic Product Tilters are designed to provide optimal ergonomic working conditions. 
Product tilting and lifting tables ensure handling applications are safe and controlled. Tilters allow containers (and other similar products) to be gradually tilted so components are easily accessible and safely presented. The device includes a hydraulic power unit, which consists of an electric motor and supply oiled pumped to hydraulic cylinders. This allows the tilting action to be complete. Platforms can be fitted with "V" decks, to support rolls during roll upending and optionally fitted with roller conveyors. Crates, stillages, rolls of plastic film or cable have all been safely handled with this product.
Standard Tilter models tilt up to 90o degrees. They are available in either a 1000 kg capacity (MAT190) or 2000 kg capacity (MAT290). These devices are often used for tilting rolls of plastic or steel coil from vertical to horizontal. A 30-45o degree model with a 2000 kg capacity is also available (MAT230). This device improves access into bins and can be supplied as a stand-alone or incorporated with lift tables, where vertical adjustment further improves ergonomics. Other various models are available upon request with differing platform variations. Lo Level Cold Storage Tilters assist the movement of frozen goods.
Hydraulic Product Tilters can be placed on top of appropriate scissor lift tables, converting them to Lift and Tilt tables that both elevate the load and present it to the operator. This option is available on most of our standard scissor tables and is ideal for use as a workstation where loading or unloading of components is required. Tilting tops can be supplied in a variety of finishes including stainless steel and the deck can be modified to retain stillages, crates and boxes.
Learn more about our great range. 
View our Pallet Lifters and Turntables for a wide selection of products.
Product Variations
Image
Description
Product Code
Price (excl. GST)

1000kg 90° Tilter 1200 x 1200mm platform
2.4kw 415 volt 3 phase with wallmount control

MAT190

2000kg 90° Tilter 1200 x 1200mm platform
2.4kw 415 volt 3 phase with wallmount control

MAT290

2000kg 30° Tilter 1300 x 1200mm platform
0.75kw 240volt single phase with wallmount control

MAT230