Portable Trolley Ramps
+ Add to Quote Request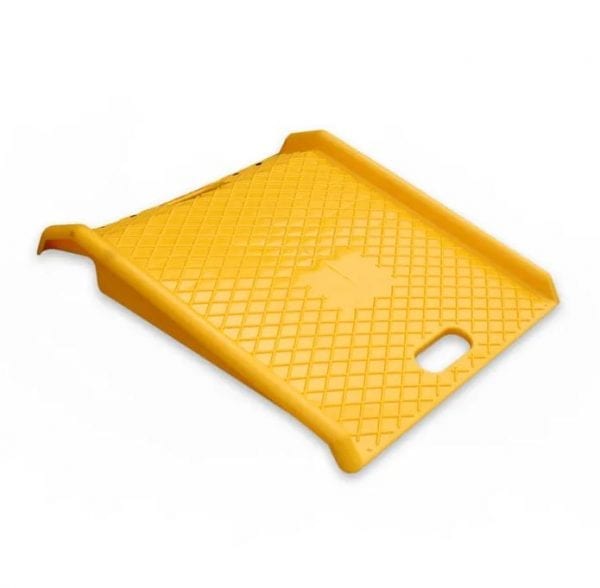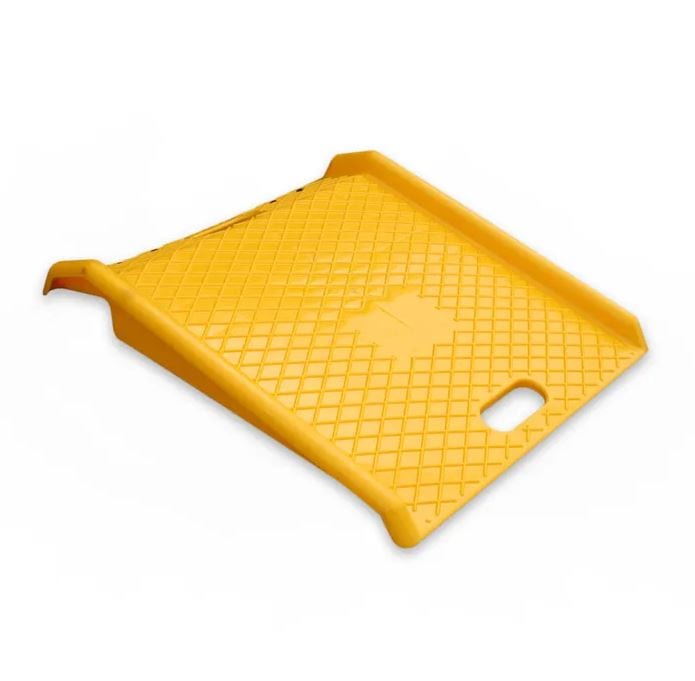 These Portable Trolley Ramps assist in moving loads or wheelchairs over kerbs, steps, gutters and raised levels. Simply hook the ramp onto the edge and away you go! As a quick and cost-effective solution, they are made from a strong polyethylene construction.
Our portable ramps make it easier than ever to navigate multiple levels. Available in two models, the PTR1 is a cost-effective and lightweight solution, whereas the PTR2 is reinforced with a steel backing for heavier loads. Both ramps are lightweight enough to carry and feature convenient handles for easy transfer.
Additionally, our Portable Trolley Ramps feature textured plastic flooring for extra grip. Both models are rated to support loads of up to 300 kg.
Additional Information
Easy trolley and wheelchair access with our Portable Trolley Ramps!
Avoid manually lifting trolleys or wheelchairs up kerbs or steps, with our trolley ramps. Convenient and simple to use, they are fitted with carry handles, which allows them to be transported anywhere as they are extremely lightweight. Specifically, our heavy-duty model (PTR2) only weighs 13 kg, so it is safe to manually lift. Both ramps are portable and fit in a van/car.
Features: 
Lightweight and portable; can be easily carried between locations and fit into a van or car.
Moulded-in carry handles at both ends of ramp for quick access for PTR1. Two-hand carry handle lift for PTR2.
Strong and durable construction; made from injection moulded plastic.
Wide enough to accommodate most wheelchairs (check width required for wheelchair access).
Improves manual handling processes as the user avoids lifting heavy trolleys over kerbs or steps.
On the PTR2 model, a steel bar reinforces the backing support for heavier loads.
The anti-slip top pattern provides extra grip.
PTR1 Specifications: 
Description – Portable Trolley Ramp
Material – Injection moulded durable plastic
Colour – Yellow
Overall Width – 680 mm
Internal Width (between rails) – 600 mm
Length – 700 mm
Weight – 4.2 kg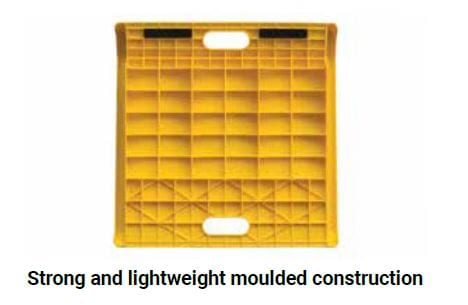 PTR2 Specifications: 
Description – Portable Trolley Ramp
Material – Injection moulded durable plastic with steel reinforced backing
Colour – Yellow (with an anti-slip surface)
Overall Width – 1300 mm
Length – 700 mm
Thickness – 85 mm
Weight – 13 kg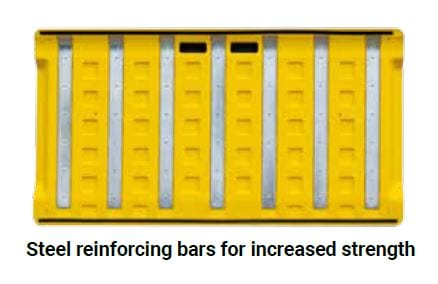 Need another solution?
View our other Ramps for quick and easy access.
Product Variations
| | | | | |
| --- | --- | --- | --- | --- |
| | Portable Trolley Ramp – 600 mm | PTR1 | | |
| | Portable Trolley Ramp – 1300 mm | PTR2 | | |