Orbital Wrapper for Rolls
+ Add to Quote Request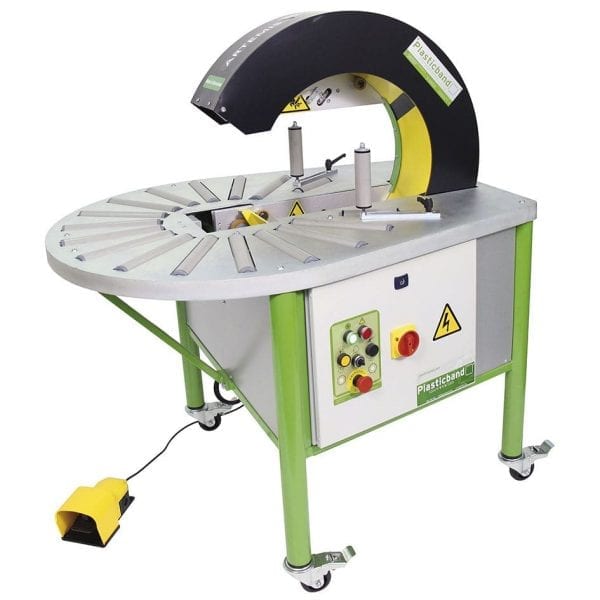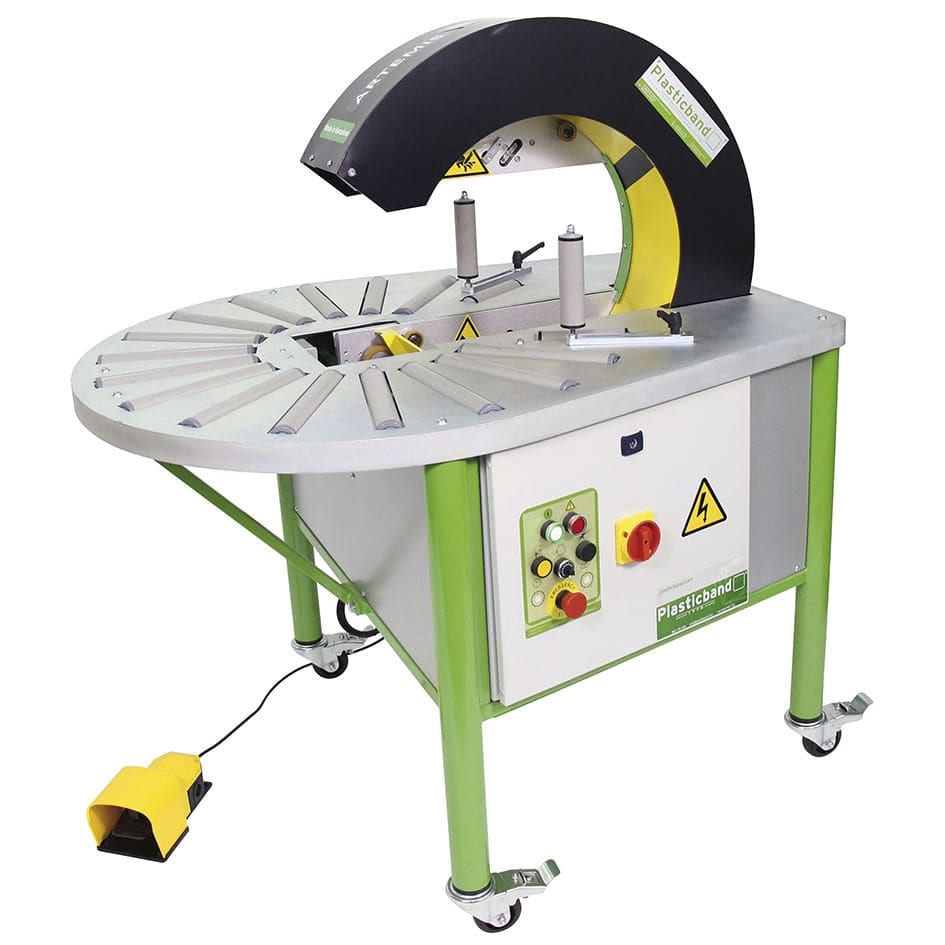 Our Orbital Wrappers are some of the most technologically advanced on the market. Available with either a semi-automatic or automatic functionality, the 'Artemis' Orbital Wrapper is versatile and user-friendly. Designed to protect rolls of pipes, tubes, cables, rings and tyres, these devices tightly wrap and package products.
The 'Artemis' range reduces time and increases productivity during packaging. Without a stretch wrapping device, operators face incredibly dangerous practices and hazards if manually completing the task. Orbital Wrappers ensure coverage is consistent and professional, all while improving productivity and safety in the workplace. They offer fast and secure wrapping of long products.
Additional Information
Packaging innovation with the Orbital Wrapper. 
Our Orbital Wrappers utilise advanced technologies to ensure your products are secured and protected during shipments. Using stretch film to guard and preserve goods, the devices also help when applying extra materials (like foil, paper, bubble-wrap or printed foil) as the product moves through the machine. They also feature ring protection, abilities to adjust stretch film tension, an adjustable rotation ring to control the speed and optional lateral guides. The 'Artemis' series features both a semi-automatic and fully automatic orbital wrapper.
Semi-Automatic
Automatic
The semi-automatic model is designed to wrap and protect rolls and frames. Alternatively, the automatic version will only wrap round packages. The device wraps the product by its thickness and in its entire perimeter, leaving the inner space of the product free to put other items inside. On the automation option, the Orbital Wrapper is fitted with gravity or driven roller table to make product feeding easier.
For most users, the semi-automatic model provides the operator with more control over packaging. They can feed through the item and maintain the flow via a safety footswitch, which starts and finishes the wrapping operation. The automatic option is best suited to working environments where frequent packaging is required. An automatic model allows the operator to handle multiple tasks, while the machine takes care of the wrapping, thus increasing productivity and output.
Require an alternative packaging solution?
Browse our Stretch Wrapping solutions to assist with your packaging requirements.