MSDS Polyethylene Document Storage Boxes
+ Add to Quote Request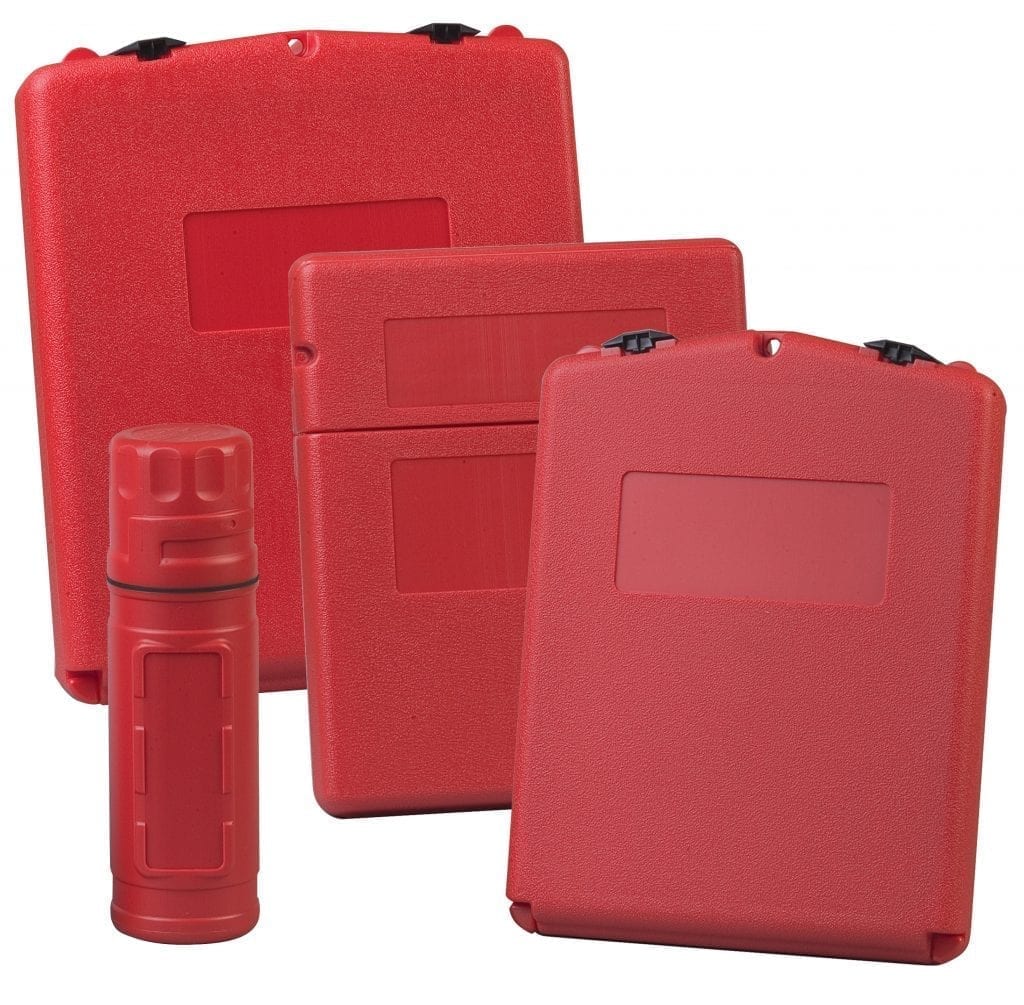 Our Document Storage Boxes are convenient and handy storage devices that keep important papers (like MSDS sheets, operating guides, instruction manuals and safety documents) safe at any work site.
Made from a strong polyethylene plastic, they are ideal to be situated around a warehouse or facility and positioned close to chemical storage, equipment and necessary safety points.  The document storage boxes are weather proof and high density, ensuring they are a strong and long-lasting document receptacle suited for all business requirements.  Their fundamental duty is to keep important information safe from external weather factors.
Furthermore, the boxes come in a range of sizes and designs and feature lockable components to restrict personnel access.  They are highly visible and feature a red safety design.
Additional Information
The Polyethylene Document Storage Boxes are designed to store sensitive documents and keep them attainable for required personnel.  We have four models available, including:
D23303 Medium Top Opening Box – Internal Storage Dimensions 292mm x 222mm x 41mm
D23304 Medium Front Opening Box – Internal Storage Dimensions 311mm x 219mm x 25mm
D23305 Tube with Twist On Lid – Internal Storage Dimensions 305mm x 76mm
D23306 Large Front Opening Box – Interal Storage Dimensions 337mm x 263mm x 57mm
Additional document storage labels are available as well (code D23310).
Require larger storage?
View more of our Dangerous Goods Cabinets range to find the perfect safety solution for your organisation.
Product Variations
Image
Description
Product Code
Price (excl. GST)

Medium Top Opening
Ext Dims: 318 x 260 x 57mm
Int Dims: 292 x 222 x 41mm

D23303

Medium Front Opening
Ext Dims: 368 x 279 x 54mm
Int Dims: 311 x 219 x 25mm

D23304

Tube Twist on Lid
Ext Dims: 317 long x 94mm OD
Int Dims: 305 x 76mm

D23305

Large Front Opening
Ext Dims: 400 x 340 x 90mm
Int Dims: 337 x 263 x 57mm

D23306

Label Pack
4 yellow labels: 2 blank and 2 printed – MSDS and Instruction Manual

D23310