Containers Rectangular Heavy Duty Tuff Tubs
+ Add to Quote Request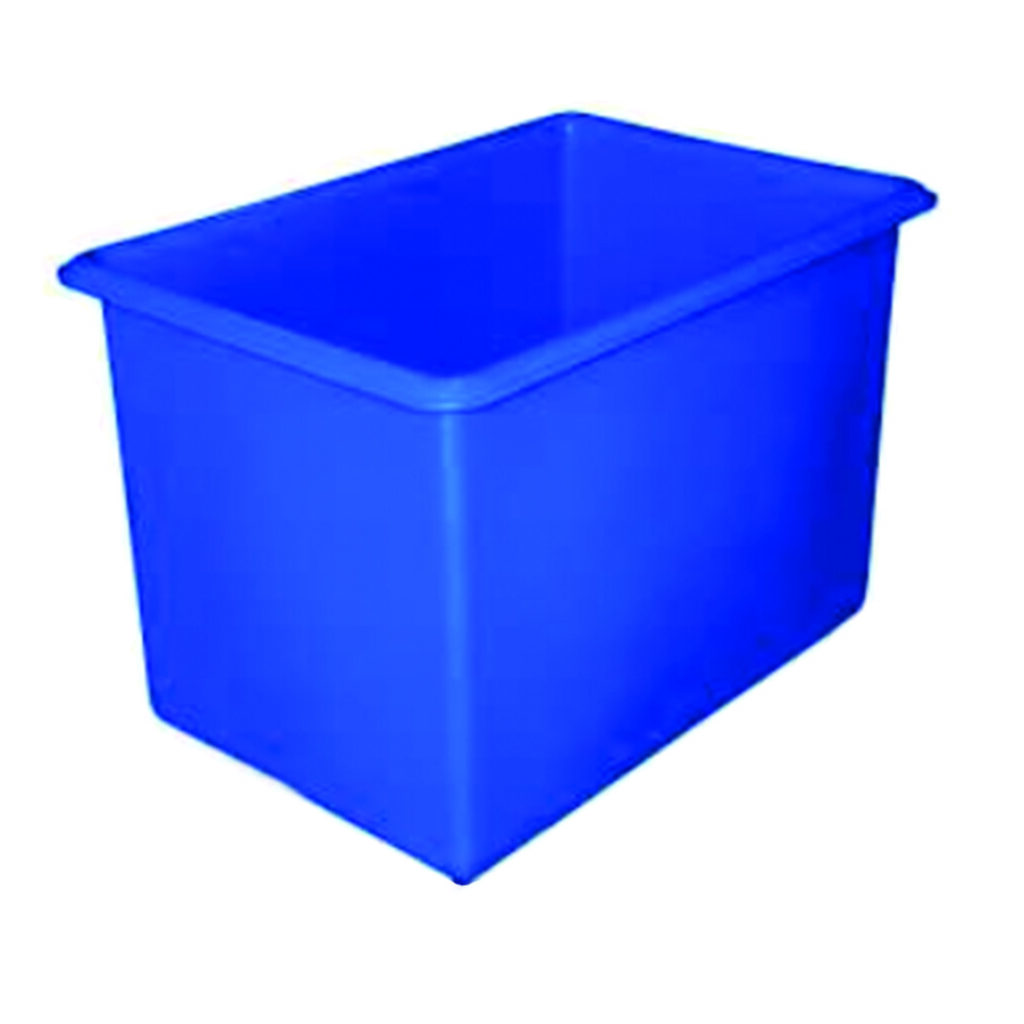 Our Heavy Duty Rectangular Tuff Tubs are constructed in two different styles – straight and tapered. Manufactured from food-grade polypropylene, they are strong, long-lasting, and chemical-resistant. This makes them ideal for use in the culinary, textile, pharmaceutical, medical, and manufacturing sectors.
Having suitable storage options in your warehouse make moving goods easier and helps workplaces stay organised. Our Plastic Tubs save space, assist manage inventory, safeguard product integrity, and provide a long-term storage option.
Rectangular Tuff Tubs comply with requirements of AS2070-1999 Plastic Materials For Food Contact Use. Blue, green, red, black, and natural colours are all available.
Additional Information
Our Tuff Tubs suit a broad market spectrum!
The rotational-moulded build of our plastic containers ensures they are resistant to most chemicals. Optional lids are also available to secure goods more efficiently and seal anything getting into the container. They can be fitted to a galvanised steel or stainless steel dolly (with 4 x nylon swivel castors) for secure, efficient and easy transportation of goods.
Suit a range of applications
These tubs suit linen collection, food storage bins, order pickers, factory waste bins and meat waste bins. They meet a range of materials handling requirements across various industries, including hospitals, aged care centres, food companies and warehouses (to name a few).
Styles with tapered or straight sides are available
Rectangular Tuff Tubs are available with either straight or tapered sides.
Code
Description
Rim Dimensions
(L x W) 
Base Dimensions
(L x W) 
Height*
STRT150
Tapered Rectangular Tub 150L
810 x 570 mm
670 x 430 mm
500 mm
STRT350
Tapered Rectangular Tub 350L
1020 x 720 mm
880 x 580 mm
625 mm
STRT450
Tapered Rectangular Tub 450L
1320 x 720 mm
1180 x 580 mm
625 mm
SRT250
Straight sided Rectangular Tub 250L
1150 x 635 mm
1050 x 535 mm
525 mm
SRT340
Straight sided Rectangular Tub 340L
990 x 690 mm
880 x 580 mm
670 mm
SRT450
Straight sided Rectangular Tub 450L
1240 x 740 mm
1130 x 630 mm
670 mm
SRT650
Straight sided Rectangular Tub 650L
1480 x 880 mm
1380 x 780 mm
670 mm
* Optional dollies are available and add 150 mm height with standard 125 mm castors.
Optional add-ons to enhance your Tuff Tub
A wide range of colours is available for tubs to suit various workplace requirements and branding. Tuff Tubs can also feature a spring rising base, hanging spring rising base, polyethylene lid and steel handles. Castors also make the tub transportable with corner or diamond configurations. Drain bungs are also available. Download our PDF for further information!
Keep browsing!
Click to see these Heavy Duty Roto Moulded Containers or Tuff Tubs on Trolleys or Tub Trolleys with Lifting Device already fitted or the Backsaver Lifting Device that can be ordered separately.
Click the PDF button to learn more.
Product Variations
Image
Description
Product Code
Price (excl. GST)

Tapered square tub 290L
Rim Dimensions: 700 x 700mm Square
Base Dimensions : 540 x 540mm Height: 900mm

STST290

Tapered rectangular tub 150L
Rim Dimensions: 810 x 570mm
Base Dimensions : 670 x 430mm
Height: 500mm

STRT150

Lid to suit STRT150

SLTRT150

Tapered rectangular tub 350L
Rim Dimensions: 1020 x 720mm
Base Dimensions : 880 x 580mm
Height: 625mm

STRT350

Lid to suit STRT350

SLTRT350

Tapered rectangular tub 450L
Rim Dimensions: 1320 x 720mm
Base Dimensions : 1180 x 580mm
Height: 625mm

STRT450

Lid to suit STRT450

SLTRT450

Straight rectangular tub 250L
Rim Dimensions: 1150 x 635mm
Base Dimensions : 1050 x 535mm
Height: 525mm

SRT250

Lid to suit SRT250

SLSRT250

Straight rectangular tub 340L
Rim Dimensions: 990 x 690mm
Base Dimensions : 880 x 580mm
Height: 670mm

SRT340

Lid to suit SRT340

SLSRT340

Straight rectangular tub 450L
Rim Dimensions: 1230 x 730mm
Base Dimensions : 1140 x 640mm
Height: 670mm

SRT450

Straight rectangular tub 650L
Rim Dimensions: 1480 x 880mm
Base Dimensions : 1380 x 780mm
Height: 670mm

SRT650