Crane Loading Deck
+ Add to Quote Request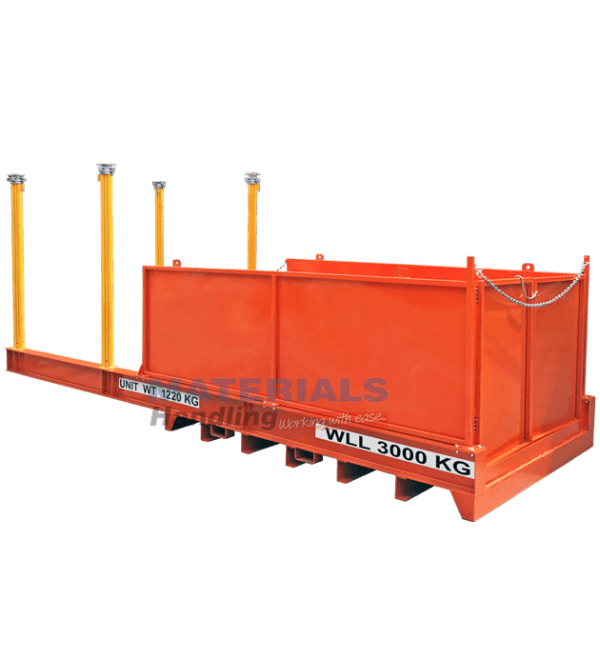 The Crane Loading Deck is a robust platform that increases site safety and productivity. It provides a perfect solution for loading and unloading construction materials to a work site. The platform is suitable for multi-storey or high rise projects that require crane access. It's also specifically designed to assist with smaller construction or demolition projects that have limited or constrained space and lighter materials.
The MCCLP30 is one of the lightest and smallest loading decks available. The temporary platform acts as an area where heavy loads can be crane lifted into. The whole loading deck easily supports a working load limit up to 3000 kg. The unit is quick and easy to install and adds a range of benefits to any working site.
Please Note: Masonry Anchors are not included. 
Additional Information
The MCCLP30 Crane Loading Deck is one of the smallest and lightest available!
The compact outboard of the loading deck suits smaller jobs with limited space. The deck in total only requires 2.8 m x 2.26 m of space inside the building. Acting as a temporary working platform, the deck increases site safety and productivity, all whilst reducing labour time and costs.
MCCLP30 Features: 
Lightest and smallest loading deck available.
Compact 2.8 m outboard.
Suits smaller jobs with limited space.
Working Load Limit of 3 tonnes.
Only requires 2.8 m x 2.26 m of inside space.
Quick and easy installation.
4 x Adjustable Aluminium Support Props supplied.
Front and rear safety chains added for extra protection.
Inward opening gate.
Enamel paint finish.
MCCLP30 Specifications: 
Working Load Limit – 3000 kg (uniformly distributed load)
Concentrated Load – 2000 kg over 1 square metre
Overall Platform Dimensions (mm) – 5600 L x 2260 D x 1560 H
Outboard Dimensions (mm) – 2800 L x 2260 D
Internal Clearance (mm) – 2700 L x 1900 D
Inboard Dimensions, inside building space (mm) – 2800 L x 2260 D
Adjustable Height, as supplied as standard (mm) – 2206 – 3756
Unit Weight –  1220 kg
Looking for other similar solutions? 
Continue browsing our Access Equipment range!
Click the PDF button to learn more.
Product Variations
Image
Description
Product Code
Price (excl. GST)

Crane Loading Deck
WLL – 3000 kg UDL

MCCLP30