Zallys Battery Electric Vehicles
+ Add to Quote Request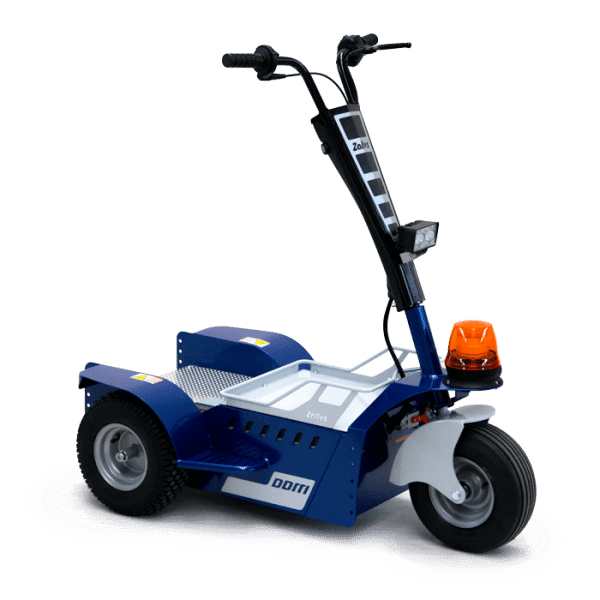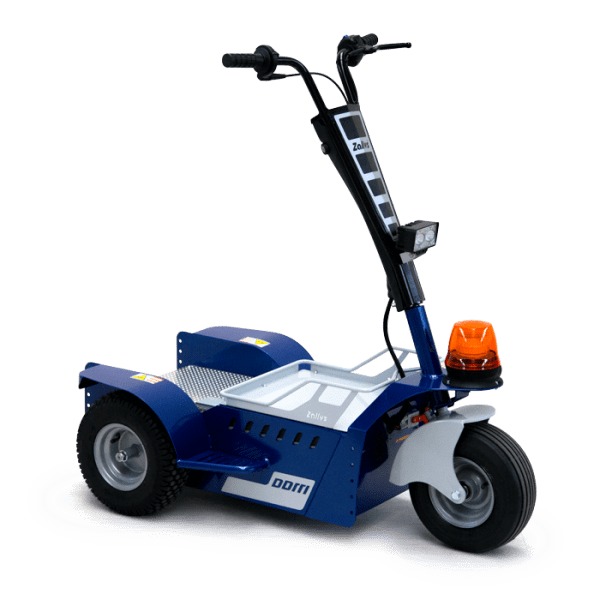 These 3 Wheeled Battery Electric Personnel Carriers are available in 3 versions – a sit on with a small "ute" tray (code MJACK), a stand-on unit (code DDM) and a powered load carrier (code HT).
Zallys MJACK has an 880 x 1250 x 240 mm (W x L x H) tray deck with a carrying capacity of 150kg and a towing capacity of 1000 kg. The low footboard and the high seat makes stepping on and off particularly comfortable and quick whilst performing continuous order picking duties. The operator and the multi-purpose platform in the back of the vehicle can be easily accessed from the driving seat. The tray deck may be removed for custom fitting of other size trays or the fitting of other equipment.
Max Speed: 10 kmh
Range: Approx 8 hours
Zallys DDM is a 3 wheels stand-on electric personnel carrier that is ideal for transporting personnel and small bulky goods, for maintenance and inspection activities inside hospitals, warehouses, airports, markets or shopping centres. Carrying capacity is one person plus 50 kg and at the same time can tow, up to 500 kg, on flat ground. Low maintenance, silent running, easy to use it comes with a standard display showing battery level, an acoustic signal indicating when batteries need to be recharged, on/off key and a forward/reverse button. Its compact dimensions make it ideal to be used inside industrial elevators.
Max Speed: 14 kmh
Range: Approx 8 hours
Product Variations
Image
Description
Product Code
Price (excl. GST)

Ride on tug/personnel carrier
with tray deck

MJACK

Stand on tug/personnel carrier

DDM