February's Hottest Products 2022
Want to reach new lifting goals this month? We've picked our Hottest Products for February, and this month we're featuring some of our best lifting and handling trolleys. These options will help you move more around your workplace and ensure your employees are performing tasks ergonomically and efficiently. Check them out!
---
Mobile Scissor Lift Trolleys
Our incredible Mobile Scissor Lift Trolleys are some of the safest and most efficient lifting solutions available! They are commonly used in logistics and manufacturing to load and lift goods in a variety of applications. Scissor mobile lifters are known for their long-term durability and dependability, as well as their strong and secure lifting capacities.
View our entire range of Mobile Scissor Lift Trolleys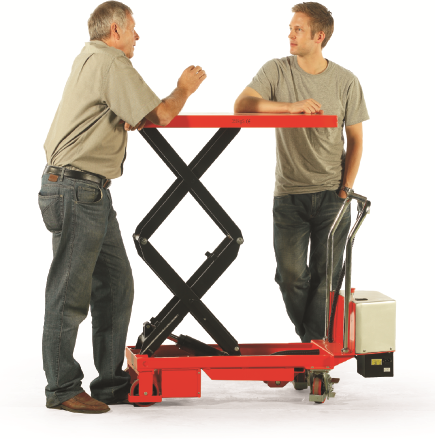 Gas Bottle Lift Trolleys
These Lifting Trolleys make transporting gas cylinders simple and convenient. Each device is versatile and provides an easy-to-use solution that may be adopted in a variety of industries, including industrial, domestic, and medical. They lift and handle big gas bottles, reducing the risk of injury or strain from physical handling.
Learn more about our Gas Bottle Lift Trolleys
Stock Trolleys
The Stock Trolley (also known as a Cage Trolley) is simple to use and handle. When not in use, it can be rapidly collapsed and nested with other trolleys to save space. This feature makes it practical, cost-effective, and an excellent companion in situations where storage is restricted. Introduce a Stock Trolley to manage the big workload of heavy products and eliminate manual handling hazards.
Start moving with our Stock Trolleys
Tuff Tubs on Trolleys
For safe and efficient transportation of goods, Heavy Duty Tuff Tubs can be mounted on carts. This technology lowers the risk of manual handling and allows your staff to move around the office more freely. Becoming Tuff Tub Trolleys, these devices can be used in a variety of industries, including food, textiles, pharmaceuticals, medical, laundries, and manufacturing. They allow employees to move more, especially at an ergonomic height.
Turn your Trolly into a Tuff Tub Trolley
February's Hottest Products are here to help you move to the next level. Let our friendly team provide you with a quick quote. Contact our Sales Team via our website or email .