Forklift Blade Attachment
+ Add to Quote Request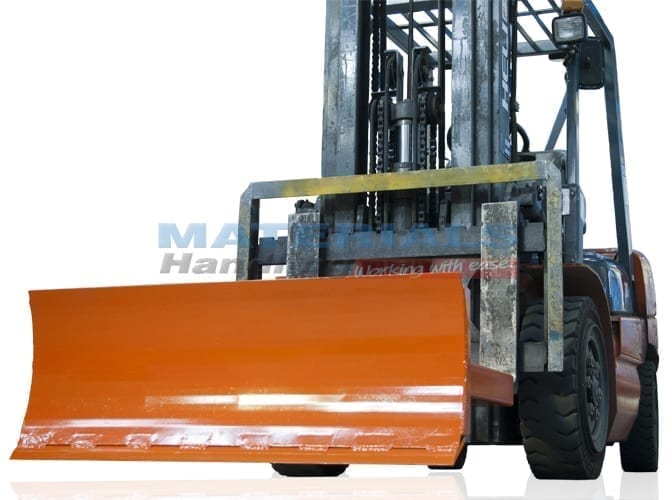 Turn your Forklift into its own sweeping, handling and collecting device. Our Forklift Blade Attachment (Code: MFBA120) is a scraper blade attachment, that easily removes sand, gravel, grain, coal and other loose materials from floors. The unit simply connects with a forklift for easy multi-use.
Designed with a hardened wear edge and durable construction, the Forklift Blade Attachment is long-lasting, easy-to-use and incredibly strong. With this attachment, a forklift can handle additional tasks quickly, efficiently and effectively. There is no need for additional skid steer or expensive sweeper machines, as the Forklift Blade Attachments handles it all instead!
Additional Information
A great forklift attachment to help with your workplace activities!
To equip your forklift with the Forklift Blade Attachment, an operator drives their forklift into the pockets of the blade. Once attached, the blade is further secured by a safety chain. This simple and effective process provides easy to use, economical handling. This device is cost-effective, durable and a great investment into your work processes.
Specifications:
Blade Size: 1200 x 455 mm
Weight: 130 kg
Fork pocket size: 165 x 65 mm
Fork pocket centres: 730 mm
Horizontal centre of gravity: 950 mm
Not what you're after?  Continue browsing our Forklift Attachments range.
Product Variations
| | | | | |
| --- | --- | --- | --- | --- |
| | Forklift Blade Attachment | MFBA120 | | |