A flexible warehouse environment with big IMPACT
It's no doubt that the priority of any organisation is to achieve a safe working environment, free from hazards.
As policies adapt and businesses expand, Occupational Health and Safety standards request several safety mechanisms to be in place to prevent such accidents. While it is impossible to create a workplace completely hazardless, it is the responsibility of an organisation to minimise the potential of severe risks and install appropriate measure to control them.
With this in mind, warehouses can accomplish a risk-free workplace through the installation of safety barriers. Not only do they heighten staff awareness by making employees conscious of their surroundings, but they also work to completely segregate pedestrians from incoming and outgoing traffic.
With the presence of a safety zone in any environment, staff are more than likely to stay alert in these indicated areas and stay clear of loading trucks and forklifts. Their vibrant yellow, polymer construction makes them as visible as any high-vis jacket. Pedestrians, drivers, employees and visitors can easily spot these fences and identify clear walkways.
Another great advantage of installing a safety barrier is that they prevent damage to vehicles and infrastructure. In the unfortunate event of a collision or accident, a safety barrier will lower the risk of physical injury and expensive damage. The Flex Impact range, in particular, is extremely modular in these circumstances and when impacted the barrier's construction returns to its original shape. Traditional steel barriers in this instance would succumb to excessive damage due to their core material.
The last thing on any company's mind is lost time injuries or disruption to productivity due to repairs, therefore, safety barriers produce a great preventative solution. Within warehouses, vehicle collisions can affect processes and availability of stock. By installing a protective barrier, areas of a business can be further safeguarded from harm's way.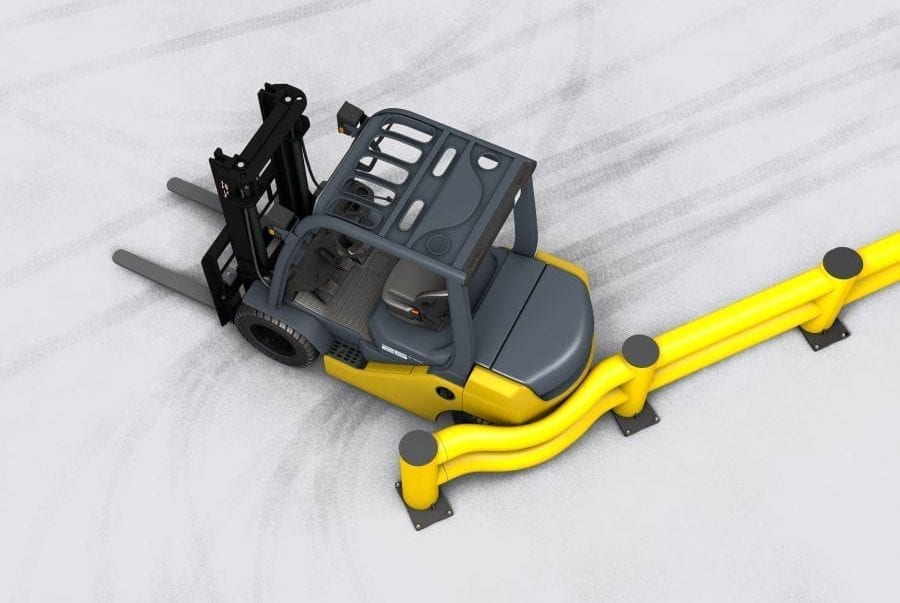 It's time for a change!
Damage or injury risks are minimised in any workplace by upgrading or installing a modular barrier system like Flex Impact. These innovative solutions absorb the impact from a collision with their impact-resistant design. For steel and concrete barriers, any impact would replace the barrier itself. In extreme cases, the surrounding floor space may also need to be repaired. With Flex Impact, its active memory means the barrier retains its shape immediately.
Accidents can be avoided with forethought. The money saved by not having to carry out repairs, replace assets or medical expenses far supersedes the cost of installing a safety barrier system in the first place. The steps taken to reduce the level of risk are integral to any Workplace Health and Safety policy and assist in protecting employees across any routine task and working environment.
To understand the benefits associated with safety barriers, view our Overview of the Flex Impact range.