Series 2200 Compact Lifter
+ Add to Quote Request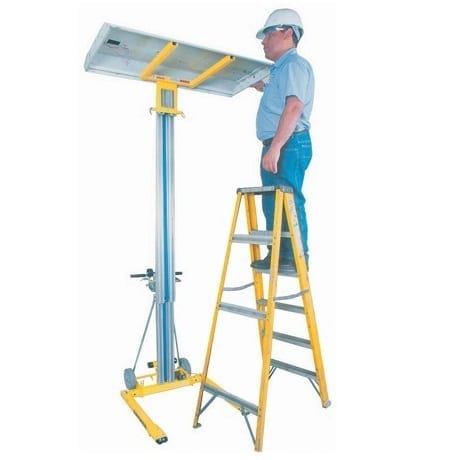 Known as the "little hoister", the Series 2200 Compact Lifter is lightweight, transportable and perfect for many lifting tasks! It is one of our most versatile lifters as it suits a number of industrial and business applications. Some tasks it has previously solved include installing light fixtures and air-conditioning units, lifting products into vehicles, maintenance and service jobs and general office tasks activities.
A flexible and innovative lifter, it solidly performs required duties when required. After activities are finished, the device folds away for a complete storage and simple transportation. The compact in design and strong in nature, ensuring the lifter can handle bulky and heavy loads. The Compact Lifter improves productivity and worker efficiency instantly and comes complete with many standard features making it an ideal lifting solution.
Additional Information
Our Compact Lifter is transportable, light and nifty!
The Compact Lifter is completely adaptable as its overall design and construction make the unit lightweight, flexible and easy-to-use. When required, the unit folds completely flat for storage convenience and is self-loading. The base can be widened for additional stability via a quick action plunger pin.
It's ideal for many lifting tasks! Below is a list of activities the lifter has been previously used for:
HVAC Compressor Installations
Loading and unloading equipment into vehicles, utes and trucks
Lifting electrical trays
Positioning pipes and ducts
Installing goods and appliances like air conditioners, cabinetry and light fixtures
Handling machine parts and tools
Hoisting small beams
Positioning TV's and other items in hospitals and facilities
Hauling and lifting cement bags
Removing electrical motors
Comes complete with some incredible features and benefits!
Our Compact Lifters are double masted lifts that offer incredible capabilities and extensive lifting capacities. Available in two models – M2208 and M2210 – they conveniently act as a hand trolley, via their handle, which allows the unit to move, reversed and manipulated to desired locations.
Standard Features: 
Fold-out roller wheels – perfect for moving the lift in and out of vans, trucks and vehicles
Two-speed winch handle – allows an operator to raise and lower loads at a standard or high speed
Mast braces – provide extra strength, stability and support
Reversible forks – two plunger pins allow forks to be quickly released, so forks can be stored, reversed or removed; they are even adaptable to fit.
Double row castors (5 cm each) – for easy handling of heavy loads
Compact storage – forks can be removed and the legs of lifter can be re-positioned to allow the unit to be folded and stored away, improving space requirements.
Unique carriage hold-down – to prevent accidental incidents from occurring.
Wheels are non-marring; 20 cm.
Dual I-beam – allows the mast to be compact, lightweight and strong
Reversing handle – to conveniently store item when required
Extendable legs – for greater stability, the plunger pin action allows for quick adjustment
Strap feeds – holds cables away from an operation, meaning no more cable kinks
Wheel brake kit comes as standard.
Loading bar.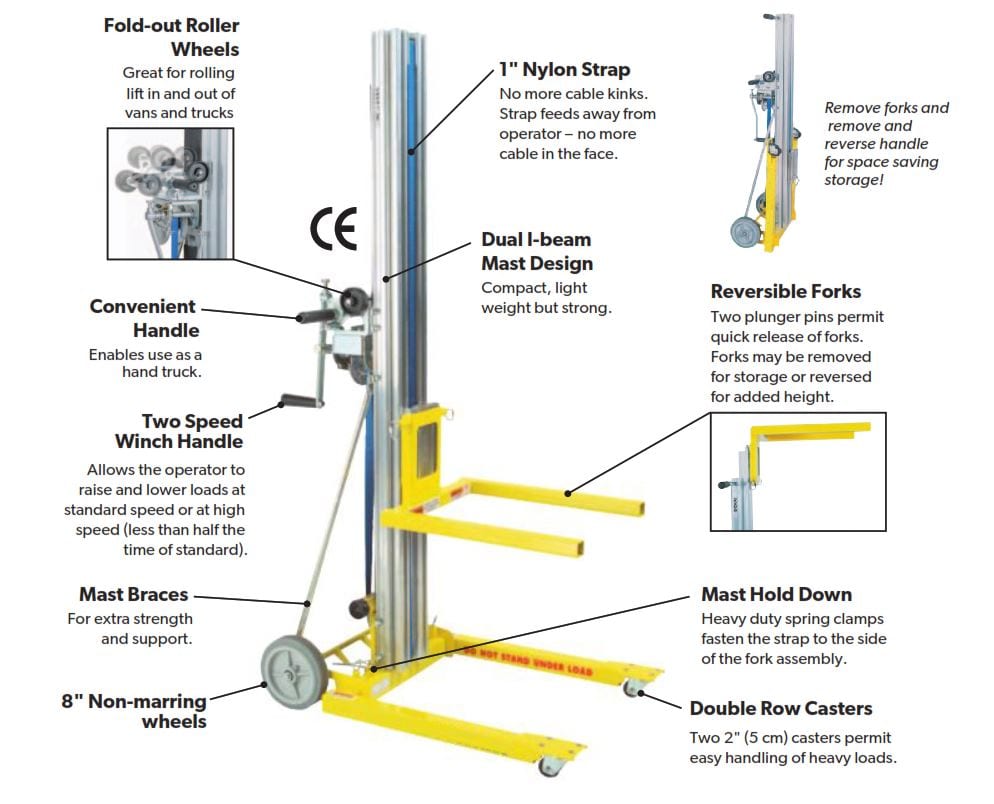 Specifications: 
M2208 Compact Lifter
Ideal for installation applications, like positioning, adding or removing items in facilities.
Max. Height (forks up) – 2.7m
Max. Height (forks down) – 2.4m
Lift Capacity – 135kg
Operating Length – 104cm
Total Weight – 43.2kg
Wheels:

2 x 8-inch wheels
Plus 2 x 5cm castors

With single-man loading wheels
Includes mast winch
M2210 Compact Lifter
Offers the additional capability of lifting items in low ceiling buildings or facilities.
Max. Height (forks up) – 3.3m
Max. Height (forks down) – 3.0m
Lift Capacity – 135kg
Operating Length – 104cm
Total Weight – 48kg
Wheels:

2 x 8-inch wheels
Plus 2 x 5cm castors

With single-man loading wheels
Includes mast winch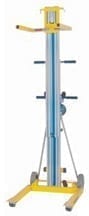 M2208 Compact Lifter
M2210 Compact Lifter
Additional optional extras are available, including a lightweight and rust-free aluminium tray (that attaches quickly via spring-loaded plunger pins) or a dual-wheel kit that's ideal for travelling on grass or dirt, or when the unit is used as a hand truck.
Require a different type of lifter?
View our wide range of Materials Lifters and continue browsing the selection.
Click the PDF button to learn more.
Product Variations
Image
Description
Product Code
Price (excl. GST)

Series 2200 Compact Lifter
135kg capacity
2700mm lift height

M2208

Series 2200 Compact Lifter
135kg capacity
3350mm lift height

M2210