Park Sentry
+ Add to Quote Request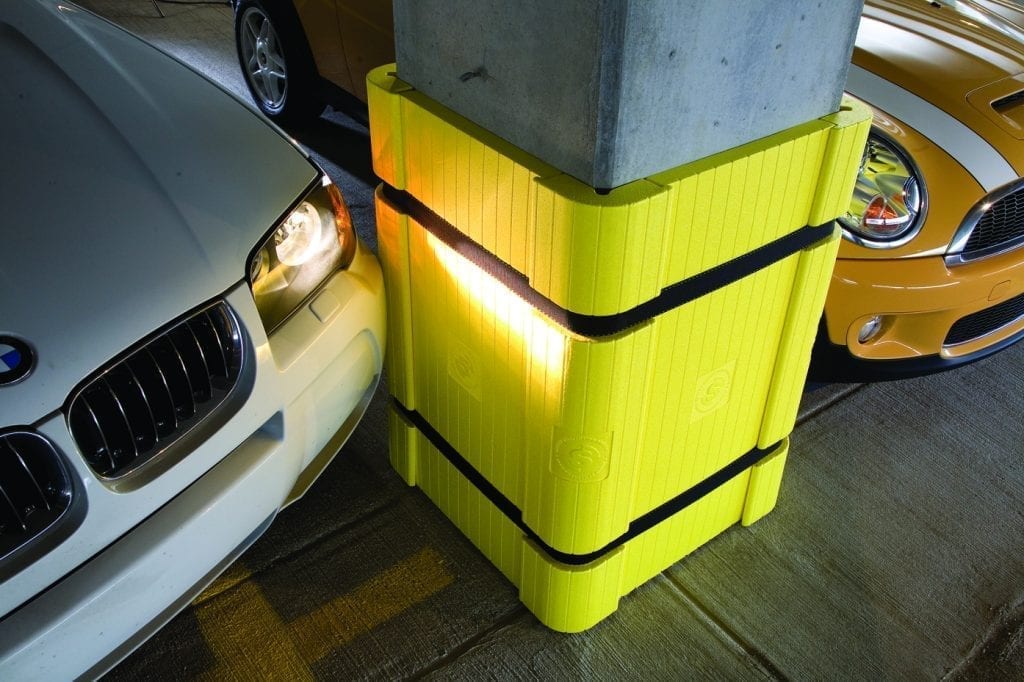 The World's First Effective Bump-N-Go Collision Protector
Park Sentry® is a new, attractive way to add a layer of effective protection around parking structure columns.  Park Sentry® adds a soft, scratch-resistant layer of protection around concrete columns, protecting both columns and vehicles from collision damage.  Easily applied with few or no tools, Park Sentry® increases the visibility of the column to help avoid collisions altogether.  With Park Sentry® installed, vehicles can confidently park closer to the columns, virtually expanding the usable parking space.
Moulded from a thin layer of specifically engineered ARPRO® material, Park Sentry's unique design offers extra protection in the 90 degree corners where most collision damage occurs.  Park Sentry® can be customized to fit any square or rectangular concrete column.  Ideal for car-park application because it maximizes protection without sacrificing parking space.
Value Features:
Modular design fits any sized 4-sided column.
Formed of specifically engineered ARPRO® material.
U.V. stabilized.
40mm thick plank for low-profile installation.
Oil, chemical, water and flame resistant.
Features progressive resistance technology.  Resistance increases as collision force increases.
Mounting points for optional mechanical attachment to column.
Easy to install and secure.
Adjustable Straps: approx. 3 metres in length.
All components interlock on assembly.