Miniconveyor – Portable Conveyor System
+ Add to Quote Request
Introducing our powerful and portable Miniconveyor! Built for tough and demanding environments, this system is modular, flexible and unlike others on the market. Featuring an impressive 3-metre conveyor with a lightweight design, this device can be carried by one person and set up in minutes. Its foam-filled core and stainless steel side plates ensures it's structurally strong and exceptionally durable.
The Miniconveyor is one of the most dynamic conveyors available. Commonly used in construction, landscaping and mining applications, it can be easily utilised to excavate below ground, through windows or even in other confined spaces. Its reversible belts and composite-filled core provides strength when conveying.
When transporting, the Miniconveyor stacks and securely locks. All accessories, hoppers and side rails are made from a weight-saving material, which means set-up is quick and efficient. It's even so versatile it can be used up a flights of stairs, over slopes and even across rooftops.
Additional Information
A powerful and portable conveyor! 
The Miniconveyor features a modular construction, which allows itself to be installed to a customer-specific design. Units can be locked together using a clamp kit and four conveyors can provide a 12-metre unsupported span. Side rails further prevent spillage of oversized materials. Electrical components are all contained within the frame with no pinch points and the belt edges are protected under the guard. Rails and hoppers have safety pins for secure assembly.
Available in two 3 metre models – MS1028450C (77 kg in weight and 380mm wide) and MS1020352C (90 kg and 510 mm wide) – they are constructed of aircraft grade anodized aluminium with a stainless steel slider bed top and bottom and a high-density foam core. This makes the Miniconveyors extremely strong.
Furthermore, they are powered by 240V single phase, 138 mm diameter, motorised drums running at 24m/min (380 mm wide) and 30m/min (510 mm wide) and can be daisy-chained together to form a complete system for all distances. The cleated belts are made of a high frequency, fire retardant, self-extinguishing, non-stick PVC (smooth belts are available to special order). Other lengths and 415V 3 phase units are also available to special order.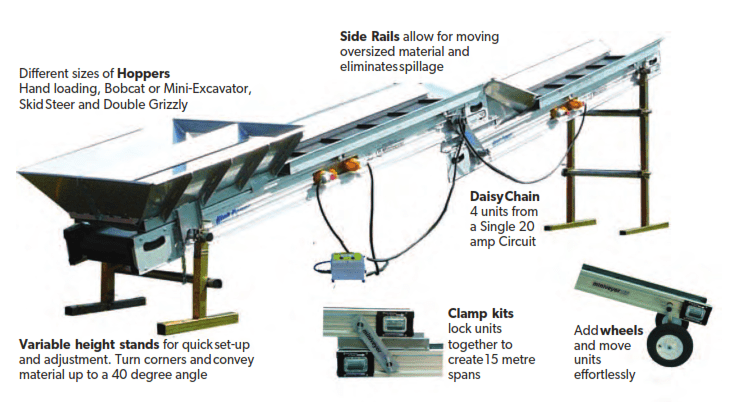 Specifications: 
MS1028450C Miniconveyor:
Length – 3000 mm
Width – 380 mm
Depth – 190 mm
Weight – 77 kg
Construction – Stainless/Aluminium
Speed 240V – 24 m/min
Nominal Load – 115 kg
MS1020352C Miniconveyor:
Length – 3000 mm
Width – 510 mm
Depth – 190 mm
Weight – 90 kg
Construction – Stainless/Aluminium
Speed 240V – 30 m/min
Nominal Load – 140 kg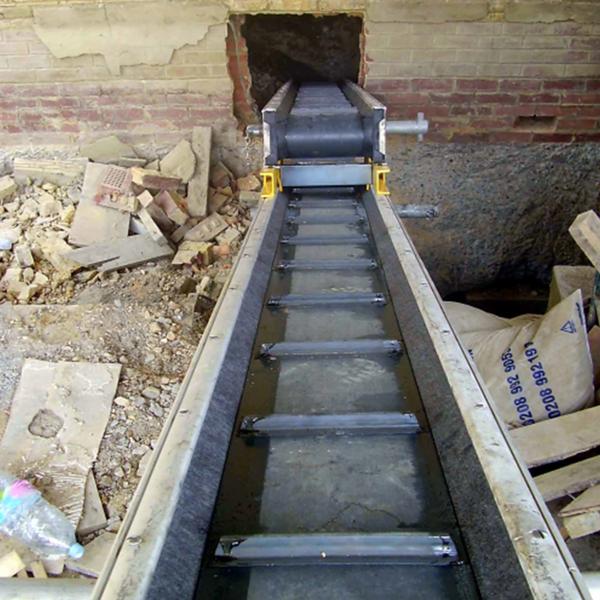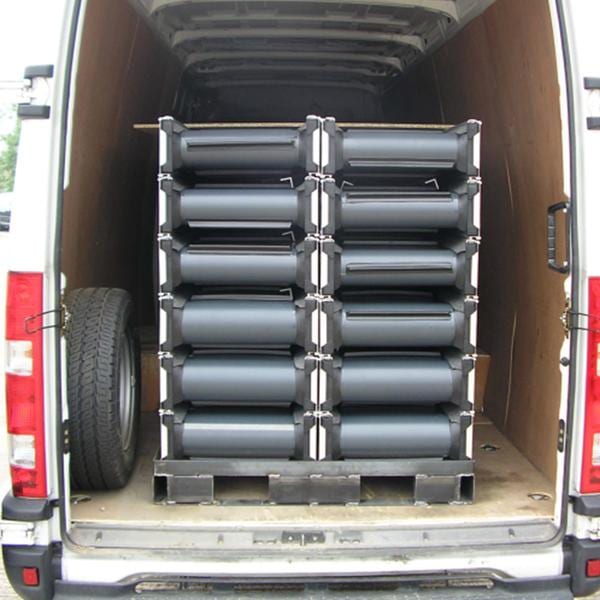 Miniconveyor motors are corrosion free, all aluminium and stainless steel construction, self-contained and hermetically sealed. These compact portable conveyors can be placed adjacent to large, fast-moving conveyor belts for the purpose of "carryback" and also for removing fallen product from the larger belts. They are a great and unique solution for quick and easy material handling.
Require an alternative solution? 
View our great range of Conveyors!
Click the PDF button to learn more.