Flex Impact Safety Height Limiter
+ Add to Quote Request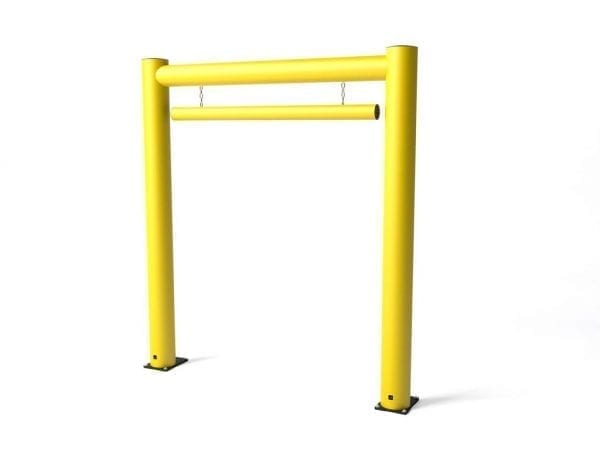 The Flex Impact Safety Height Limiter features a Goal Post design that protects gates, doors, entrances, canopies and bridges from damage. With a gateway structure and an unattached, adjustable tube, this Height Limiter prevents collisions with high vehicles, such as elevated work platforms, trucks and buses.
One of the main benefits of the Flex Impact range is its high impact absorption and deflection capabilities. Made from a robust polymer construction, the Height Limiter is resilient and absorbs the impact of a collision, thus preventing damage to a vehicle or infrastructure. Unlike steel frames or bollards, Flex Impact's intelligent design ensures the barriers return to their original shape after an impact.
The Goal Post Barrier is easy to install and offers maximum protection. It's available in a range of sizes or colours, which can be tailored to specific workplace requirements. The structure can be supplied with or without a touch barrier.
Additional Information
Avoid paying expensive damage repairs with the Flex Impact Goal Post!
With this innovative height restrictor in your workplace, you can immediately start protecting high gates, loading platforms, vulnerable doorways and conveyor belts. The costs of repair to such utilities in elevated places can go through the roof (pun intended!). This isn't even factoring in the logistic consequences, delays in productivity and activity or potential shutdown periods. Therefore, the Flex Impact Goal Post offers the perfect solution to collision protection.
As a height restrictor, this product considerably limits access to elevated places. With its Flex Impact polymer components, the barrier is incredibly impact-resistant and retains its original shape, appearance and properties. Flex Impact barriers have a long lifespan, are low-maintenance, lightweight and very strong. Their modular design allows them to successfully integrate with any warehouse or workplace.
Features:
Ideal for protecting many applications and assets including entranceways, roller shutter doors, loading docks, overhead gantries and other related products.
High impact resistance and absorption.
Polymer construction with active memory.
Maximum height protection that restricts access.
Fast and easy installation; modular design.
Lightweight and strong, especially when compared to steel equivalents.
Long lifespan and low maintenance.
Standard fixings for concrete are supplied.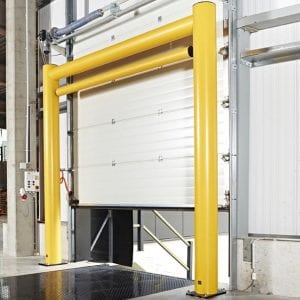 Need a different solution?
View our safety Height Bars, which are another great product. Alternatively, view our wide Flex Impact range.
Click the PDF button to learn more.