Clean Room Matting
+ Add to Quote Request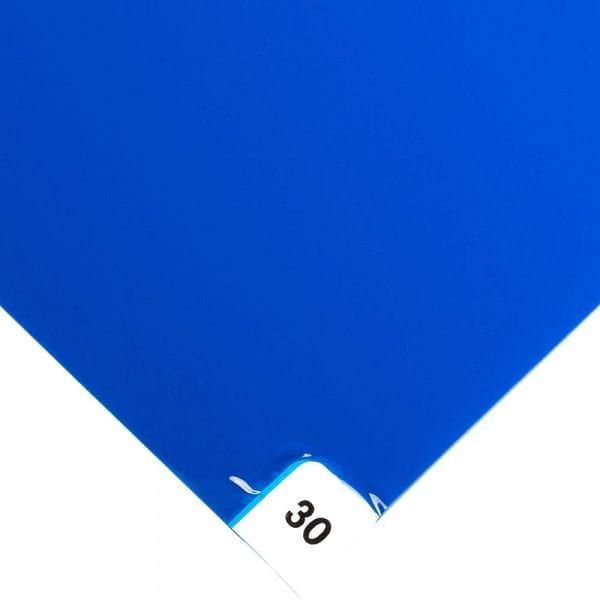 Clean Room Matting ensures dust and dirt is removed before personnel enter working environments. The tacky surface sticks and pulls dirt materials off shoes as someone walks over the mat. This makes it very beneficial for areas that require hygiene control. With 30-layers of tough laminated film, once a layer is contaminated it can be simply pulled off and discarded. The adhesive feel makes the mat very reliable in removing foreign items from underneath the sole of one's foot. 
The sticky mats are effective for areas described as a clean room. While they are commonly used outside laboratories, they are also effective outside operating theatres, manufacturing industries, control rooms and sensitive work environments that cannot be contaminated.
Clean Room Matting can be installed on low profile carpet, tile or concrete surfaces.
Additional Information
Clean Room Matting provides speciality protection against hazards. 
Clean Room Matting is ideal for any organisation where dirt and dust contamination could be a hazard. It offers an effective economical control that ensures safety in any working environment. The mat is 3 mm thick and available in either a blue, clear or grey colour.
Features: 
Tacky adhesive surface removes dust and dirt from shoes as personnel walk over matting.
Great for outside clean room environments and sensitive areas that cannot be contaminated (like operating theatres, laboratories, control rooms and manufacturing industries).
Sold in packs of 8, with 30-layers per mat. Equates to 240 sheets, which lasts up to a year at most workplaces (depending on foot traffic).
Easy to remove – once the top film becomes contaminated, it simply pulls off with a fresh new sheet underneath.
Can be installed on low profile carpet, tile or concrete surfaces.
Specifications: 
Surface Fabric/Compound: Tacky Polyethylene
Colours – Blue, Clear or Grey translucent film.
Sizes –

460 mm x 1145 mm (Blue or Clear only)
660 mm x 1145 mm (Blue or Grey only)

Quantity – 8 Pads per carton, 30 Sheets per pad (240 Sheets)
For walk-through use.
Require an alternative safety solution? 
View our wide range of Matting and Flooring Equipment.
Product Variations
Image
Description
Product Code
Price (excl. GST)

Dust Control Mats
460 x 1145mm
30 sheets per pad/8 pads per carton (240 sheets)
Colour: Blue or Clear

M095A